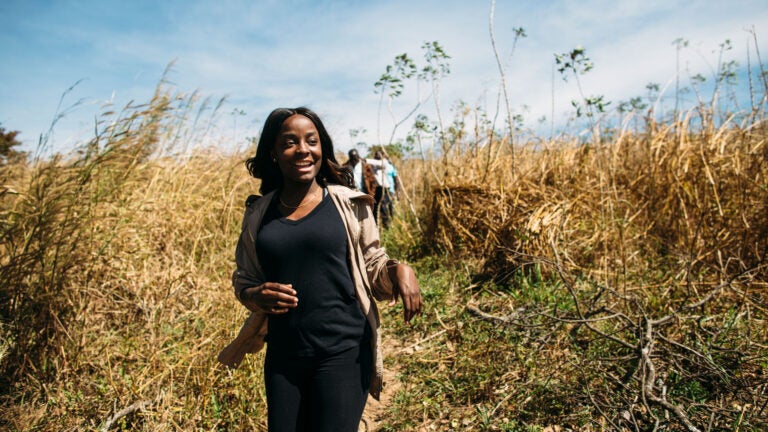 Millennials (and more) turn to business to make social change
People with business acumen strive to make lives better through USC's Brittingham Social Enterprise Lab
After 18 years on Wall Street, Adlai Wertman left investment banking to apply his skills to something even more challenging: homelessness.
"One day, I took a walk and wandered onto Skid Row and was floored by what I saw. It was the highest concentration of homelessness in America," he said. "I couldn't sleep that night. That's when I knew that was the issue I wanted to work on."
So Wertman went to Chrysalis, Los Angeles' only nonprofit that helps homeless people turn their lives around through employment. He led it for seven years as president and CEO. But he knew there had to be other men and women like him, people with business acumen who wanted to "make others' lives better and make the world fair." With bigger numbers, they could make a bigger difference.
He pitched the idea of a social enterprise program to universities around Los Angeles. One ran with it.
Business for social good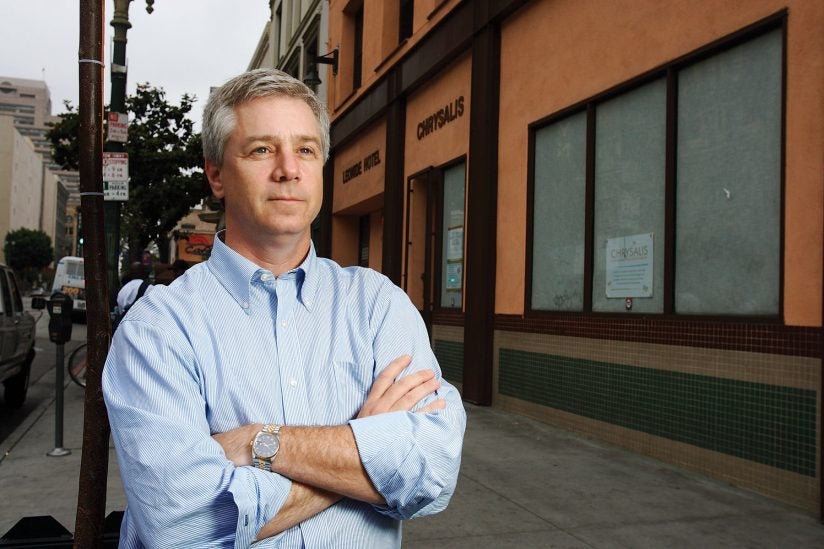 Founded in 2008, USC's Brittingham Social Enterprise Lab is the first social enterprise program housed in a U.S. business school, according to Wertman. It has grown from a speaker series and an MBA fellowship to a slate of academic and co-curricular programs today. Applications to the master's program have doubled since its start in 2014, with 175 applications this year. About 50 students are accepted each year.
The students' ages range from 22 to 65, but Wertman believes young people are especially drawn to the field.
"We have a millennial generation that, for many, expects more out of their careers than just income," said Wertman, founding director of the Brittingham Lab. "They want to have meaning and they want to have impact in their careers — we have the opportunity to give them both."
Many of the students apply to the program with either an existing social enterprise or an idea for one, so the learning really sinks in, said senior Kevin Kassel.
"I used to get kind of bored in the business classes, but now that they have real-life application going on, I'll learn something in the class and think, 'That's how I'm supposed to do that,'" Kassel said. "It's immediately useful."
Kassel credits the Brittingham Lab for helping him launch his social enterprise, Aqus. The company has sold hundreds of low-cost water filters in nations such as Nigeria, Pakistan and Ecuador, empowering villagers to be "water entrepreneurs."
Students already innovating
Suzana Amoes, an MS student in social entrepreneurship student, said it was the encouragement from the Brittingham Lab that pushed her to pursue her project and pitch it at an international scale.
Amoes, who was born in Angola, and her team came up with idea for Terra Limpa, an investment fund that develops small farms in rural areas of Angola, on land that has been removed of landmines from the nation's civil war. It donates equipment and seeds to the farmers and generates revenue from selling the fruits of their labor. The first crop is coffee, of which Angola used to be a top producer.
Terra Limpa won the Morgan Stanley Sustainable Investing Challenge, which asked teams to apply finance principles to societal or environmental change.
"Any time I went back home to Angola I saw the problems and opportunities, but I never had the opportunity to pursue a business," Amoes, 23, said. "This program has given me the time and resources to do so."
The Brittingham Lab also gives students direct access to those in the industry, such as Jessica Jackley, co-founder of the micro-lending company Kiva.
Jackley, the Brittingham Lab's first "social entrepreneur in residence," remembers paving her own way in social enterprise — taking classes on pricing and marketing for her MBA at Stanford and then applying her knowledge to Kiva in those early days.
"I was on my own when I began my career. I had to create my own community in an ad-hoc way around me," she said. "It's such a vibrant community here. I think it's such an asset and such a benefit to any student that has entrepreneurial aspirations."