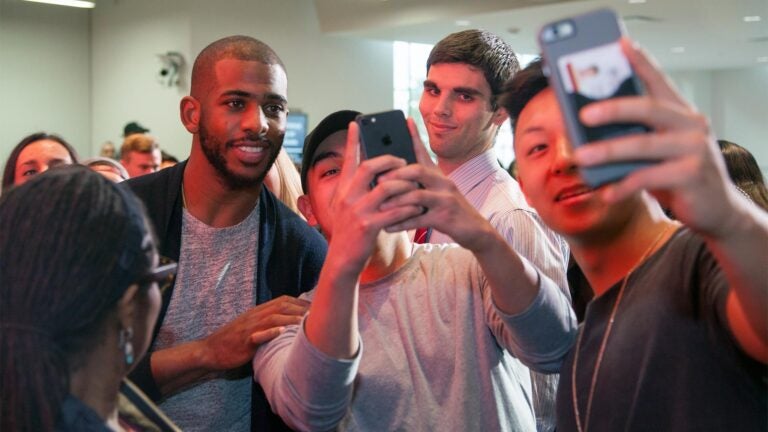 NBA and social media star Chris Paul: class reunion organizer?
The Clippers standout visits USC Annenberg for an insightful conversation with journalism school Director Willow Bay
Chris Paul may be one of the NBA's masters of social media today, but in social media's early years it took fellow superstar Dwyane Wade to convince him to try Twitter. Yet Paul would turn from social media newbie to advocate among his pro basketball friends – he succeeded getting LeBron James to try Instagram, where "King James" now has more than 27 million followers.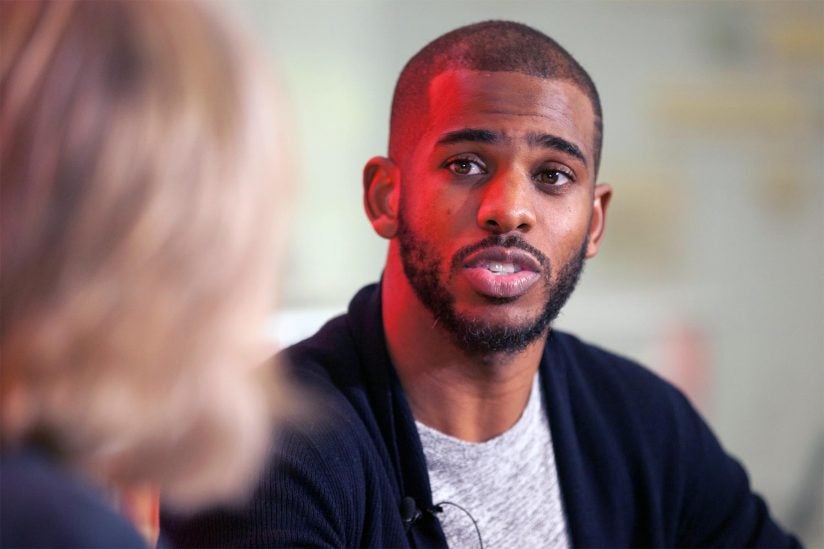 That's one of the many inside stories shared by Paul, point guard for the Los Angeles Clippers and president of the NBA Players Association, in a public question-and-answer session at Wallis Annenberg Hall on Jan. 10. Willow Bay, director of the journalism program at the USC Annenberg School for Communication and Journalism, interviewed Paul about his use of communication on and off the court, as well as his personal branding, leadership and career. USC journalism and communications students also lobbed their own questions at the star.
Among the surprises disclosed by the basketball star: He was senior class president in high school, making him responsible for organizing class reunions; he didn't make the varsity basketball team in high school until his junior year; and despite being known for his assists, Paul considers turnovers to be his most important statistic.