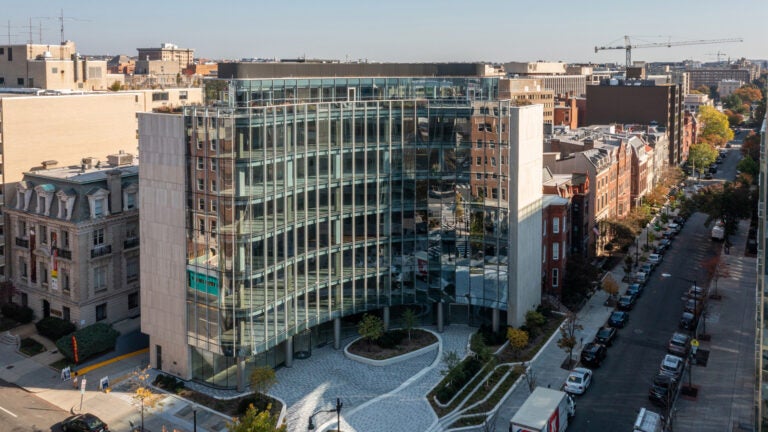 USC establishes new campus in the heart of Washington, D.C.
The campus will serve as a coast-to-coast bridge for interdisciplinary study where students and faculty will collaborate with global opinion leaders.
USC announced on Wednesday the opening of its new Capital Campus in Washington, D.C., which will significantly increase the university's reach by expanding its deep academic and research expertise, innovation and talent on the East Coast. As a leading research university, USC will convene high-level conversations with national and global opinion leaders on the most pressing issues of the day.
"Today, USC has a new home in Washington, D.C. We are significantly expanding our academic excellence and innovative research on the East Coast," USC President Carol L. Folt said.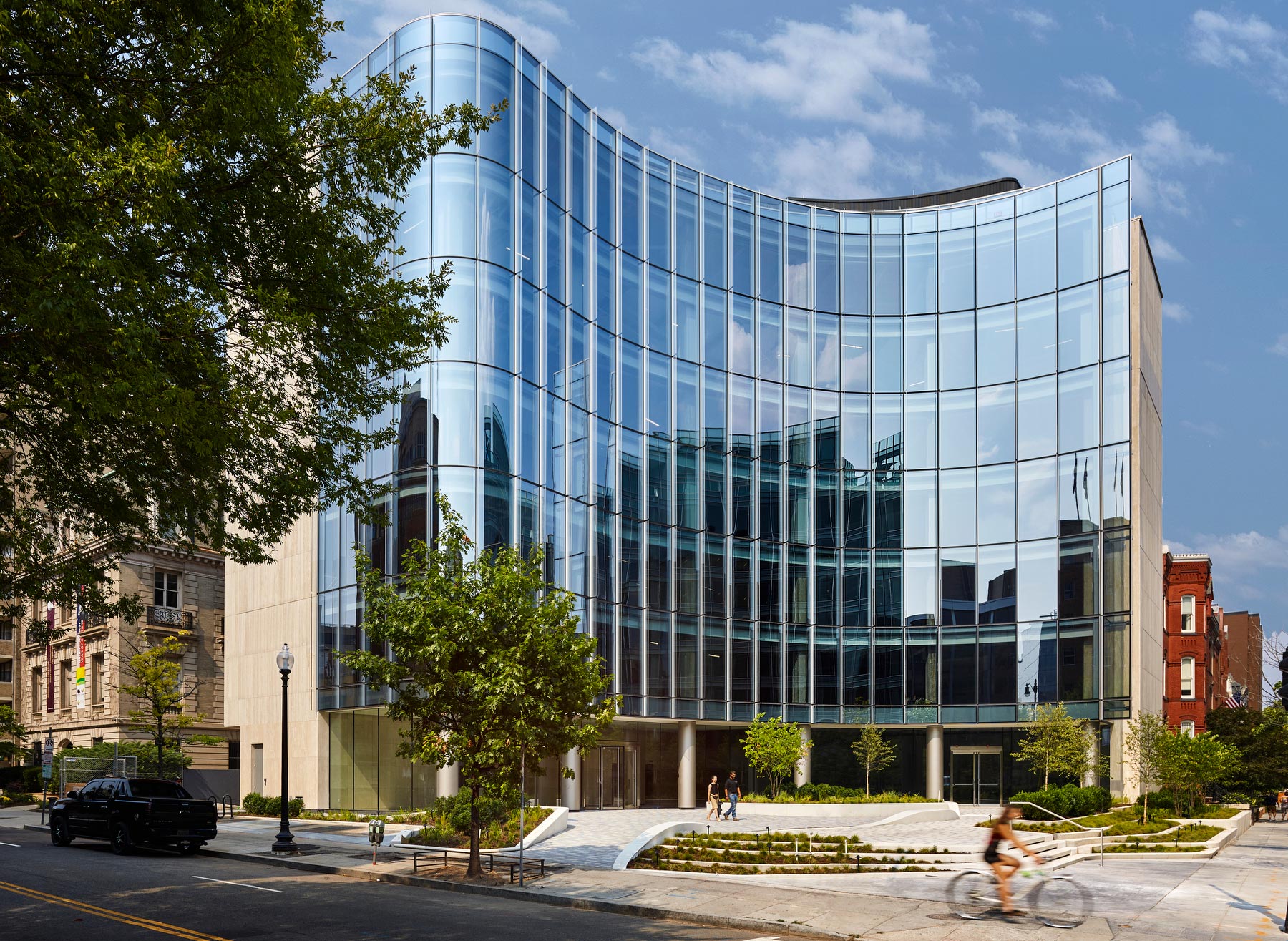 "Washington, D.C., is the natural place for us to establish a thriving hub. It is a nexus for the arts, public policy organizations, research agencies and foundations. Washington, D.C., offers unparalleled opportunities for our experts, researchers and students to learn and listen, connect, and share views on the national stage. USC is known for its service to the Los Angeles community, and we look forward to being an active participant in the civic life of Washington, D.C."
"Washington, D.C., is the natural place for us to establish a thriving hub."

— Carol Folt, USC president
Located in the heart of the Dupont Circle neighborhood, the USC Capital Campus places the university at the center of political and academic policy discussions and creates a bridge to embassies and diplomatic outposts. The prime location strengthens the opportunity for interdisciplinary researchers, policy experts, faculty and students to work in even closer collaboration with leading government and research institutions. The campus will bring USC's academic offerings coast to coast and give students a space to pursue new undergraduate and graduate programs in the sciences, arts, education, political science, communication and journalism, among other disciplines.
USC Capital Campus: anchor on the East Coast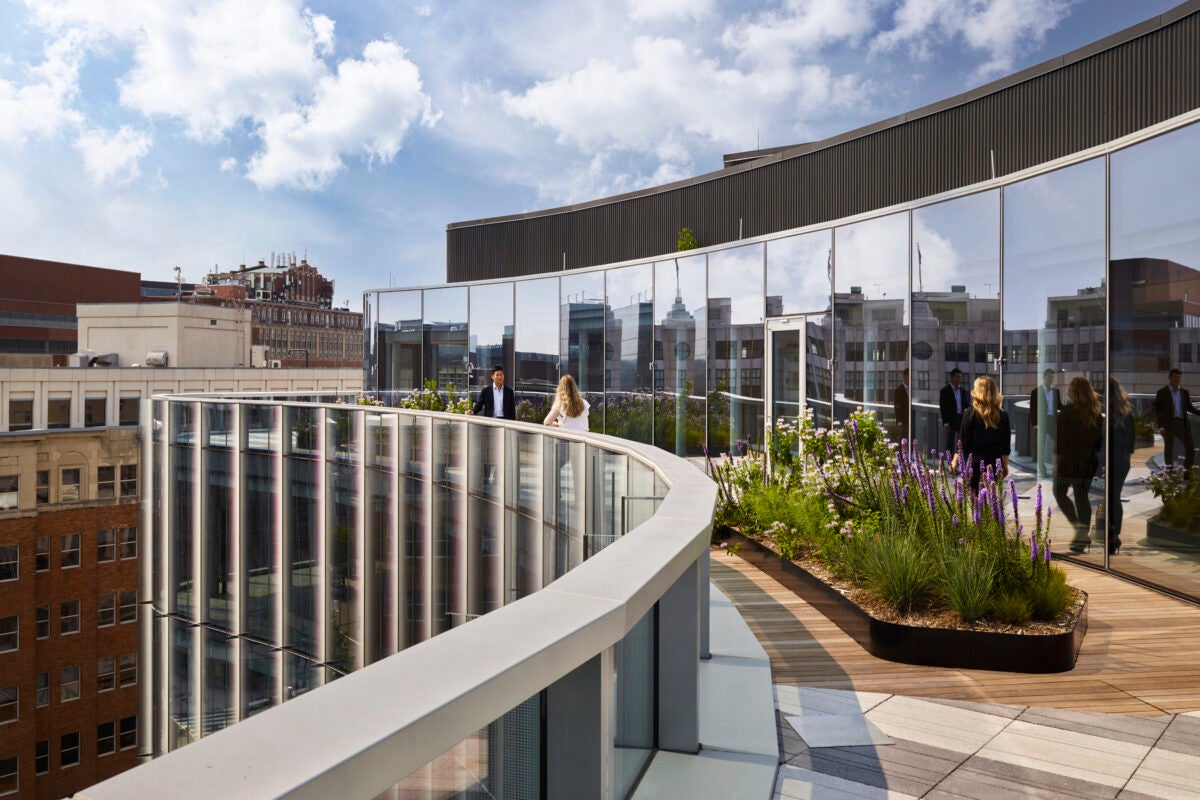 The campus, at 1771 N St. NW, will be the university's anchor on the East Coast, providing state-of-the-art office space, multiple event venues and an outdoor terrace offering panoramic views of the city skyline. Students and scholars will be able to enjoy multiple classrooms and study areas, with plans for a theater and USC bookstore, among other enhancements. The 60,000-square-foot building will be a vibrant center for the many active Trojan alumni who live and work in the region, offering them a tangible connection with their alma mater on the other side of the continent.
The Capital Campus will also become the new home for the Washington, D.C.-based USC Office of Research Advancement, which has helped faculty researchers secure federal funding for multidisciplinary research projects since 2006.
"This presence in our nation's capital will significantly increase opportunities for our researchers to influence the many important national conversations on urgent topics that require immediate attention," said Ishwar K. Puri, USC's senior vice president for research and innovation. "In such fields as sustainability, media, culture, AI and health care, our scholars can bring to bear the full strength our diverse disciplines to Washington, D.C."
The opportunity for public policy research and collaboration is a natural fit for USC faculty and students to work on the most pressing challenges facing the nation and world, said Dean Dana Goldman of the USC Price School of Public Policy.
"The pandemic palpably demonstrated the vital role government plays in ensuring our welfare," Goldman said. "USC's Capital Campus builds on these lessons, offering a laboratory from which students can learn from policymakers, study how our government works (or doesn't in some cases) and research ways to strengthen our democracy."
Washington, D.C., mayor welcomes USC Capital Campus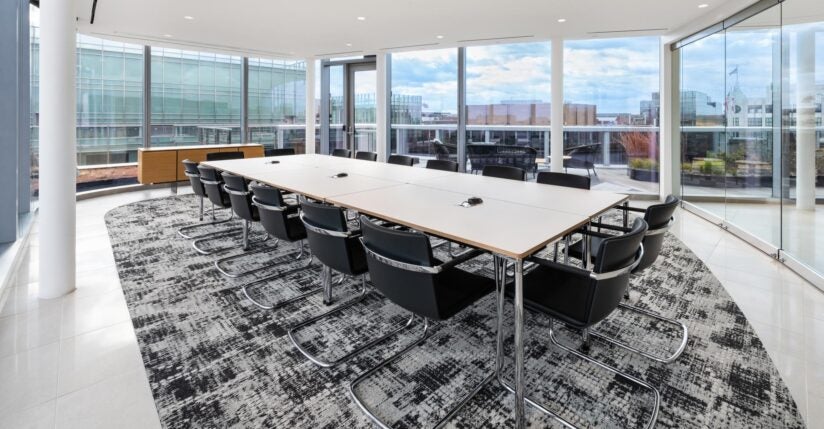 USC plays a vital role in the city and county of Los Angeles in myriad ways, including health care, policy, education, research and the arts, and the university fully expects to participate in community engagement in the nation's capital as well. Washington, D.C., Mayor Muriel Bowser welcomed the university's move into the area.
"The USC Capital Campus will be catalytic for the northern end of D.C.'s Central Business District," Bowser said. "The new campus fits into D.C.'s Comeback Plan as we emphasize the strong presence of 'Feds, Eds and Meds' in the district. We cannot wait to welcome Trojans to the nation's capital as together we 'fight on' for D.C.'s comeback."
"The new campus fits into D.C.'s Comeback Plan as we emphasize the strong presence of 'Feds, Eds and Meds' in the district."

— Muriel Bowser, Washington, D.C., mayor
USC has maintained a thriving presence in Washington, D.C., for decades — and not just through the countless Trojan alumni who work at all levels of government, science, the military and the media in the capital.
The USC Dornsife College of Letters, Arts and Sciences offers a unique, semester-long program that sends students to study and work in the nation's capital. As part of that program, students complete internships with government agencies, NGOs, advocacy groups, think tanks, consulting firms and congressional offices. Many students from the USC Annenberg School for Communication and Journalism spend two-week Maymester sessions getting an insider's view of the workings the country's corridors of power.
The university will build upon the strong foundation created by these and many other Washington, D.C., programs with new expanded programming and collaborative learning opportunities.
The new campus also will enable USC to increase outreach to local high school and community college students and create a gathering place for prospective students and its 6,000 local-area alumni.
Folt will host a grand opening ceremony next month at the building featuring remarks from Bowser, Goldman, USC Board of Trustees Chair Suzanne Nora Johnson and USC Trustee Fred Ryan, publisher of The Washington Post.