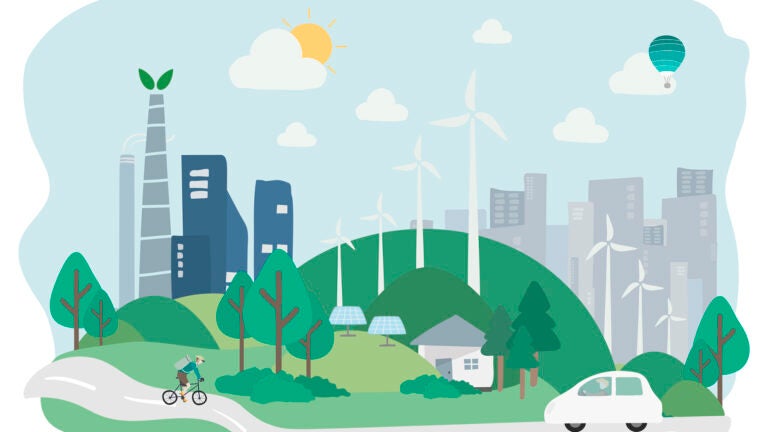 New tool helps students find sustainability courses
The Sustainability Course Finder helps spread awareness of courses across the university and provides students with an easy way to see how classes relate to various sustainability issues.
Since enrolling at USC in 2019, Brian Tinsley has wanted a simpler way to find courses that address sustainability issues. Now, thanks to his work with USC's Office of Sustainability, there is one.
After nearly a year in development, the USC Sustainability Course Finder officially launched last month. The new dashboard helps spread awareness of sustainability across various disciplines at the university, but also provides students with a user-friendly way to see how individual classes relate to various sustainability issues.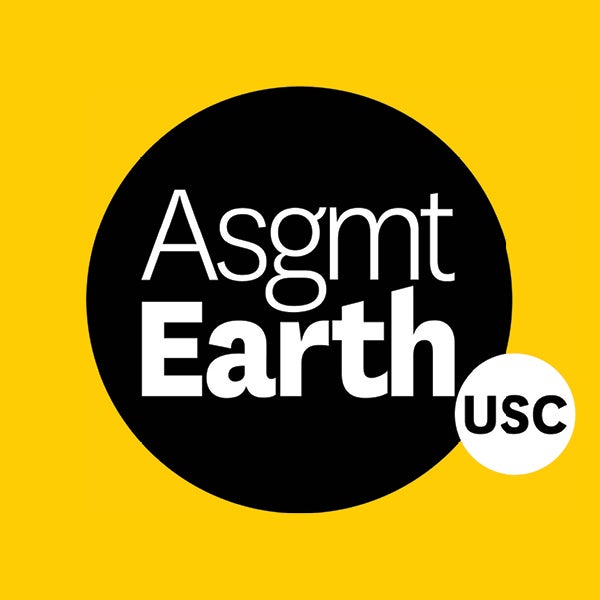 "I'm just super grateful to have been a part of this," said Tinsley, a quantitative and computational biology major in the USC Dornsife College of Letters, Arts and Sciences.
"I'm really excited about the direction USC is heading in terms of sustainability."
Julie Hopper, a sustainability data analyst with USC's Office of Sustainability, led the project, in collaboration with USC's Office of Academic Records and Registrar and Office of Institutional Research. Hopper recruited Tinsley to pull data from all course descriptions at USC, categorize that information based on specific keywords used and build the tool around the data collected.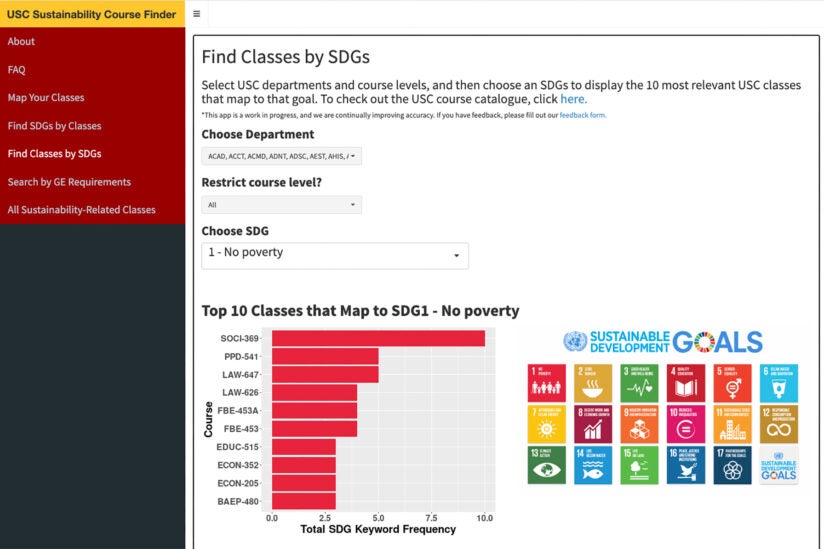 "I think this sustainability course finder tool is important for students today because sustainability is a huge topic and concern across many disciplines and job sectors," Hopper said. "This tool will hopefully empower students to take control of their curriculum and their lives and feel like they can obtain the necessary knowledge to create positive change in their future and in the futures of all life to come."
Sustainability Course Finder aligns with U.N. goals
All classes are shown in relation to the 17 United Nations Sustainable Development Goals (SDGs) as part of the U.N.'s 2030 Agenda for Sustainable Development. The agenda was adopted by all United Nations Member States in 2015 as a "shared blueprint for peace and prosperity for people and the planet, now and into the future."
"I hope this tool engages students with the U.N. Sustainable Development Goals while helping them to dive into all of USC's amazing course offerings and thereby become empowered to tailor their curriculum to their interests and career goals," Hopper said.
Students can filter courses by each individual SDG, course number, college, subject and even general education requirements. The latter was an idea suggested by the education committee on USC's Presidential Working Group on Sustainability in Education, Research, and Operations. Created by USC President Carol L. Folt, the group's mission is to "explore approaches for USC to become a model for sustainability in its education, research, and campus operations."
"We knew that students were interested in being able to find courses that deal with sustainability, but it could be hard to look across schools if students aren't necessarily in those schools," said Jill Sohm, co-chair of the PWG's education committee.
Sustainability Course Finder: What's ahead
Sohm, who is also an associate professor (teaching) of environmental studies at USC Dornsife, said that it was great to see the development of the course finder over time. As the director of the environmental studies program, Sohm said that she was glad Tinsley and Hopper were able to incorporate the Presidential Working Group's suggestions and hopes that the tool can continue to improve as new courses are introduced into the curriculum and students provide more feedback about the content of their specific courses.
"In an ideal world, a tool like this would have access to more information about each class and how classes are actually being taught right now, so getting access to more data to improve the results of the tool is probably one of the next steps for it," Sohm said.
Tinsley is slated to graduate this spring, but will stick around a little longer as a graduate student in applied data science at the USC Viterbi School of Engineering. He knows he'll eventually have to pass the reins to someone else, but for now, he'll continue improving the tool he helped develop. After almost a year of work, he just hopes that students use the course finder as a way to ensure that their course load has sustainability at its core.
"If any student or a friend of mine used it, then came up to me and said, 'Hey, thanks for making this. I found some use out of it,' I think I'd be happy," Tinsley said. "This was never just a résumé builder — it's about raising sustainability awareness in higher education."