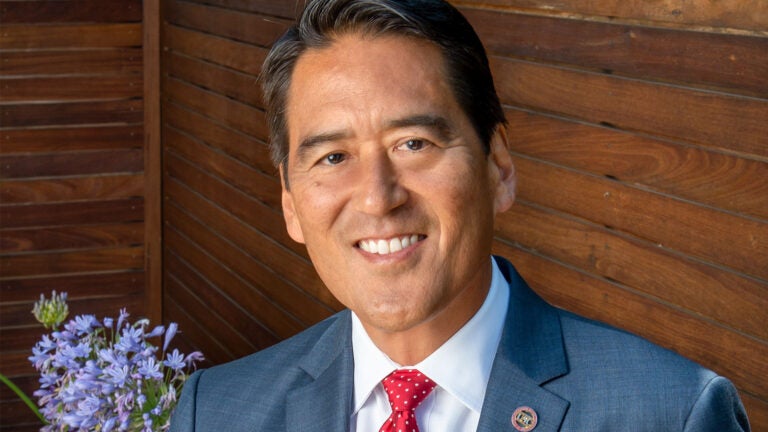 Alumni Association's past president John Iino joins USC Board of Trustees
The globally respected lawyer has a long record of advocacy in diversity, equity and inclusion.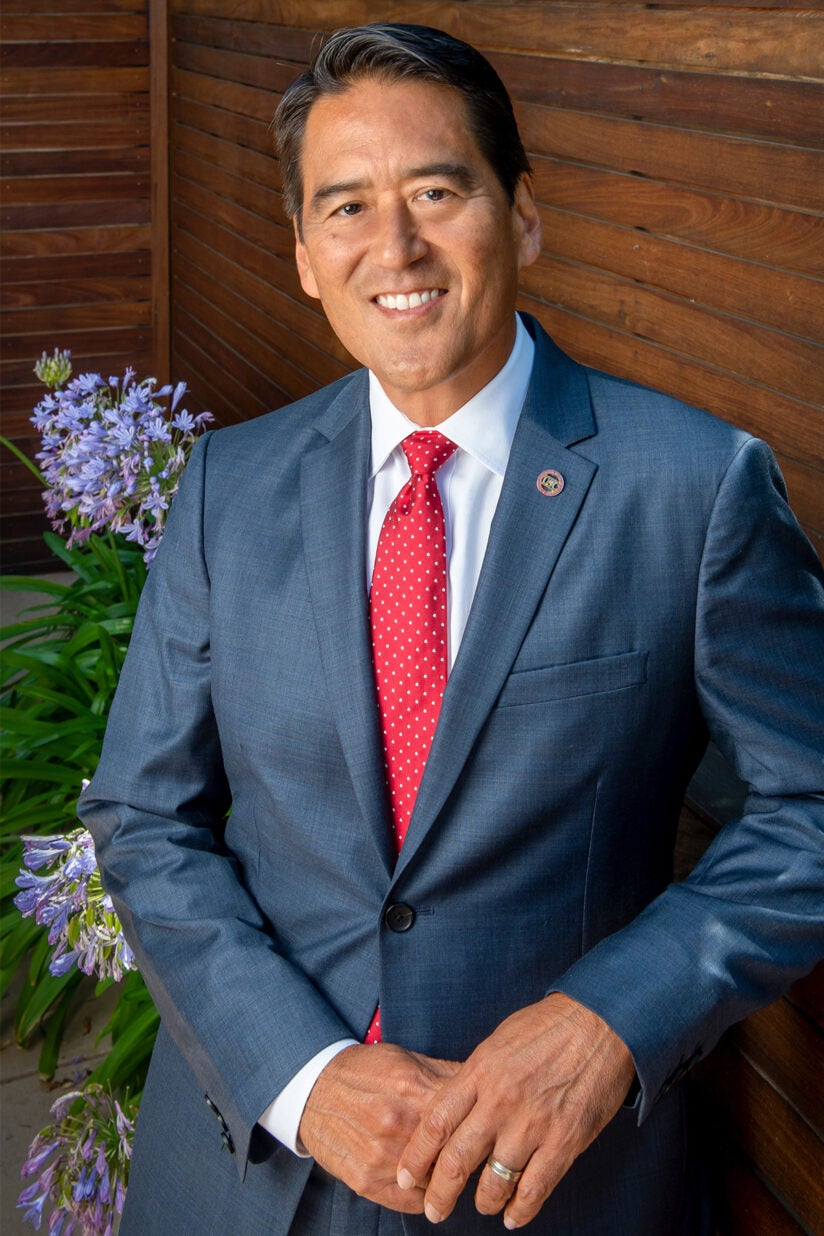 John Iino, a respected attorney and champion of diversity, equity and inclusion issues, has been elected to the USC Board of Trustees.
Iino, who recently completed a two-year term as president of the USC Alumni Association, is global chief diversity officer with the law firm Reed Smith, an international practice with more than 3,000 employees around the world.
"John is a deeply committed community leader who brings broad experience in business, education and diversity to the USC Board of Trustees," President Carol L. Folt said. "As a second-generation Trojan and dedicated alumnus, John embodies USC's values and will be an exceptional addition to the board as we work together on a number of critical issues going forward."
Iino said he welcomes Folt's prioritization of topics including diversity, equity and inclusion, the importance of which he has seen firsthand.
"The focus on culture, transparency, accountability, sustainability — it's a clear vision, and it's exactly the direction that we need right now," he said. "I look forward to being part of that next evolution of USC."
New Board of Trustees Chair Suzanne Nora Johnson also welcomed Iino to the board.
"I am excited to work with John to enhance the diversity of our board and further support President Folt's and the university's ambitious goals around access and inclusivity," Johnson said. "He joins our board at a historic moment for USC. Together, we will work to eliminate boundaries and barriers and create a more unified, inclusive and collaborative USC."
Iino earned his law degree at the USC Gould School of Law in 1987 and was the first Asian American Gould alumnus on the school's Board of Councilors. He led the USC Alumni Association through two years marked by the pandemic and the ongoing recovery.
"The first year, obviously, was during COVID, and so my main focus was to make sure our members felt engaged — to create the best possible member experience that we could without being able to get together in person," he said.
"But then the second year — once we started opening up — was such a stark contrast. It really emphasized the value of personal relationships and how being in person enhanced and enabled those relationships to grow."
He is especially proud of the diverse volunteer leadership team that helmed the Alumni Association during his presidency. During the first year, the association's Board of Governors reached gender parity; in the second, a majority of board members were women, and nearly half of board members were people of color or members of the LGBTQ+ community.
"It was so important to me that our Board of Governors reflect the demographics, the population of students and the communities in which we live," he said.
New USC trustee led law firm's diversity efforts
After a long career as a mergers and acquisitions partner with Reed Smith, Iino joined the firm's management team in 2006. He has led Reed Smith's diversity efforts since 2016, during which time the firm increased its number of lawyers from underrepresented backgrounds by 76%, and decreased attrition of such lawyers from 21% to 17%.
But he's focused on more than the numbers.
For me, [diversity, equity and inclusion] are more than just demographics, the headcount. More than anything, what I really focus on is culture.

John Iino, new USC trustee
"For me, [diversity, equity and inclusion] are more than just demographics, the headcount," he said. "More than anything, what I really focus on is culture: Are we cultivating a culture where everyone feels included, heard, seen and valued?"
That's been his approach at Reed Smith — and what he sees happening at USC, too.
"That's why I'm so excited to see the trajectory of USC: the focus on culture and to have USC be a place where people do feel heard, seen, valued and included," he said. "I'm just thrilled with the direction that President Folt and the administration are taking us."
While many approach diversity with the goal of creating a sense of belonging, Iino goes beyond that and seeks to create "connectedness."
"Belonging is more your individual personal connection to the organization," he said. "But if you were to measure the connectedness of the organization, it's a different way to look at it: How are people connected to one another, not just connected to the organization but to each other?"
Iino added that he put that idea to work at the Alumni Association. "That concept really was evident once we were out of COVID and were able to get together," he said. "Those personal connections that you're able to make with fellow Trojans — fellow alumni, students, faculty and staff — really created that sense of connectedness that elevated the whole spirit and culture of what we were trying to achieve."
'Best of both worlds' — and ending up a Trojan
Iino was born in the Crenshaw district of Los Angeles; his parents are graduates of Manual Arts High School, just a few blocks south of the University Park Campus.
His mother went to USC, and his father attended UCLA. Iino recalls cheering Sam Cunningham's four touchdowns during USC's big win over Ohio State in the 1973 Rose Bowl, as well as rooting for Bruin Bill Walton during UCLA's basketball heyday: "It was definitely the best of both worlds."
After earning his bachelor's degree at Pomona College, Iino was steered to USC's law school by an unexpected source.
"When I was choosing between UCLA and USC, it was my dad — the Bruin — who said, 'You should choose USC, because if you plan to live in and work in L.A. after you graduate, there's no network stronger than the USC alumni network. That will serve you well as your career develops.' Coming from a Bruin, that was really something," he said, adding, "My mom was thrilled."
Iino was included among the top 500 "Most Influential People in L.A." by the Los Angeles Business Journal in 2018 and received the Lifetime Achievement Award at the Los Angeles Business Journal's Asian Business Awards in 2016. He received the Leadership Award from the USC Asian Pacific Alumni Association in 2017 and the President's Award from the USC Alumni Association the same year.
As he joins the Board of Trustees, Iino keeps Trojan values foremost in his mind."There's a mantra we say: Trojans help Trojans. I really try to live that," he said. "I'm very excited. I really believe that the future is bright."