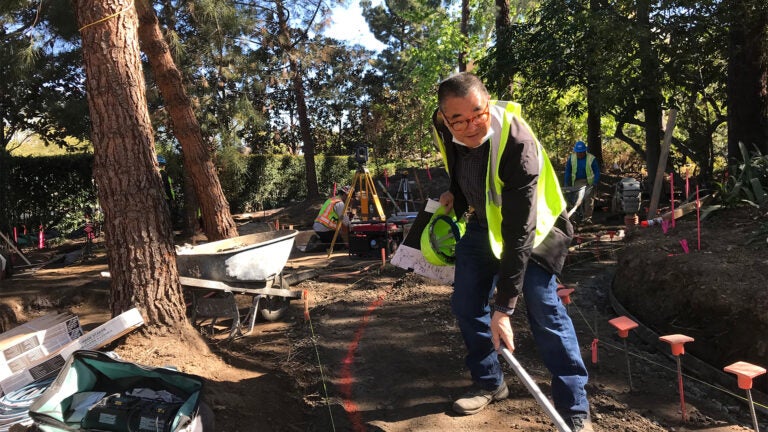 Building a peaceful place for reflection and remembrance
Dedicated to Japanese American students forced out of USC during World War II, a rock garden in traditional Japanese style is designed with a spirit of stoic strength and optimism borne of adversity.
The northeast corner of USC's University Park Campus is not a place for quiet contemplation. Engines scream as drivers on Jefferson Boulevard race to catch yellow lights, but a form of urban serenity is not far away — just a few steps and a few more weeks.
Construction crews are working to complete a rock garden dedicated to USC Nisei students, the children of Japanese immigrants who were forced into detention centers right after the U.S. entered World War II. Surrounded by an insular stand of trees and shrubs near the north end of Trousdale Parkway, this formerly rough patch of ground is quickly becoming a place to reflect and remember.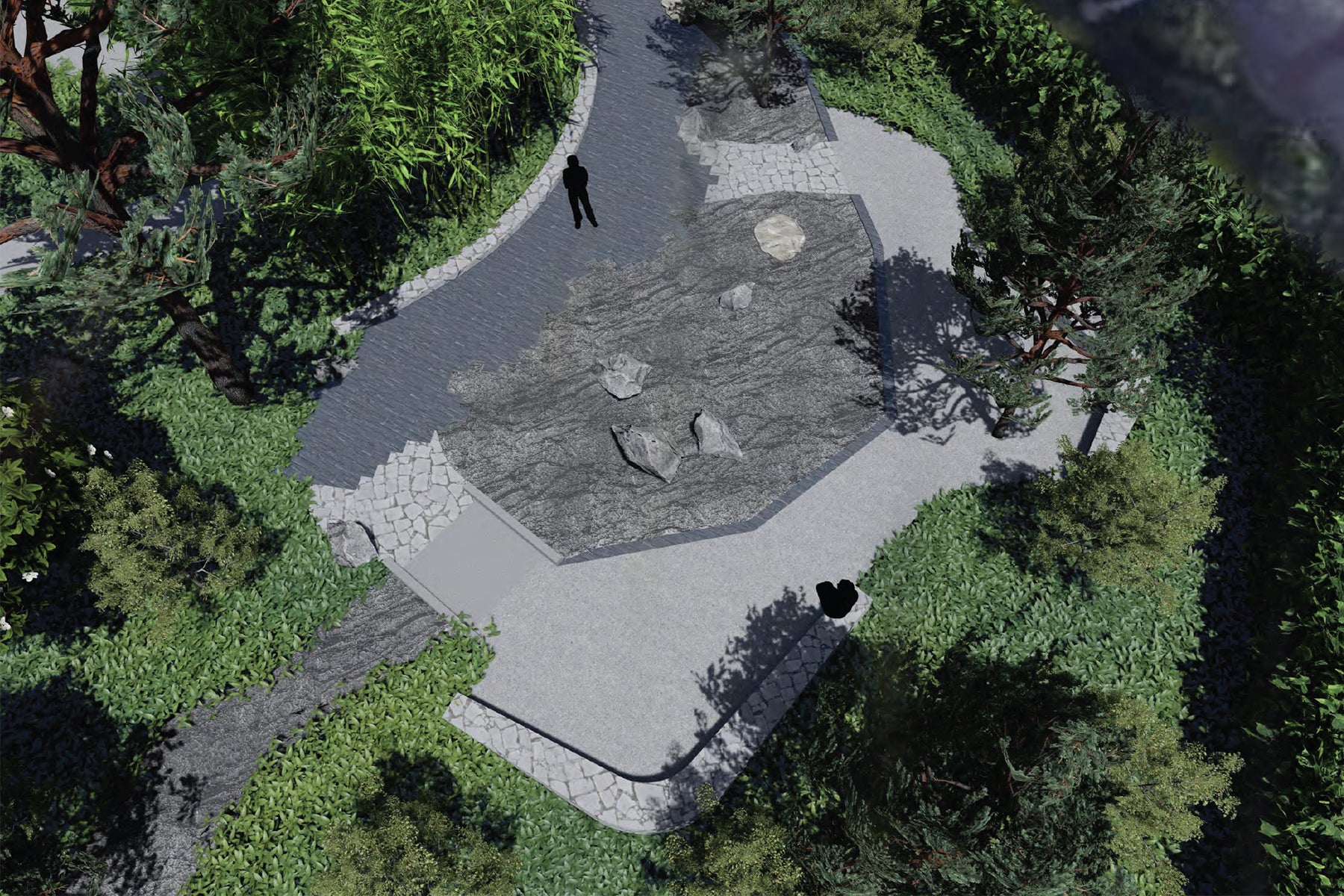 The garden was approved by President Carol L. Folt just after she agreed to grant posthumous honorary degrees to USC's Nisei students early last fall. It opens April 1 with a dedication ceremony, at which family members of USC Nisei students will be present.
Calvin Abe, the renowned landscape architect who designed the garden, is the son of Nisei generation parents who owned a farm near Sacramento. Along with extended family members, they were sent to detention centers in Arizona, Arkansas and California.
"I was old enough to experience the post-war era, and as a kid the racial slurs that came my way in the late '50s and early '60s were internalized," Abe said. "I got into fights. But for me and for my parents, we were always trying to assimilate. There was a drive not to forget the culture but to get educated, go to college, succeed."
Speedy project honors Nisei students who faced discrimination during World War II
A graduate of Harvard University with a passion for sustainability, Abe has designed eco campuses, parks, gardens and urban watershed green spaces throughout the western United States. Rarely, though, has he worked with such devotion and speed, going from concept to completion in months.
Those who pass through the rock garden will feel no such rush. A series of boulders will rise, according to the designer, "like the bow of a ship passing through stormy seas."
Aligned with the historic Alumni Memorial Pylon erected in the early 1930s, the rock garden orients visitors in such a way that their backs are to the traffic of downtown Los Angeles. The University Park Campus is in front of them. It is symbolic, Abe said, of a return.
"The Nisei students are a part of USC," Abe said. "The garden is a place to relax and reconsider what happened in the past, an expression of perseverance and hope."