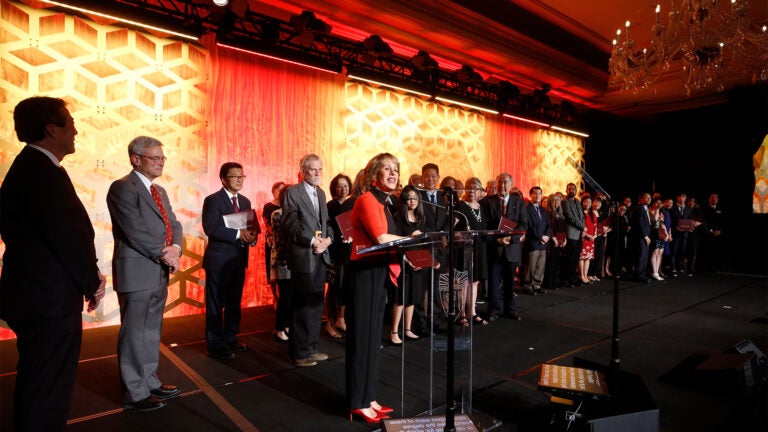 Quest for honorary degrees ends as President Folt confers diplomas upon Nisei students
It's a historic act of atonement, as the university presents families from around the world diplomas in the names of Japanese American USC students who were forced into detention in 1942.
The three and four syllable surnames spoken Friday night share phonic characteristics: Ochiai, Kondo, Fujioka, Sasaki. They are the names of scholars forced to leave USC under dire circumstances, scholars who've since left this world.
At the Asian Pacific Alumni Association gala in Pasadena, USC President Carol L. Folt conferred honorary degrees upon 33 former USC students of the Nisei generation. The Nisei are those born in the U.S. to parents who immigrated from Japan.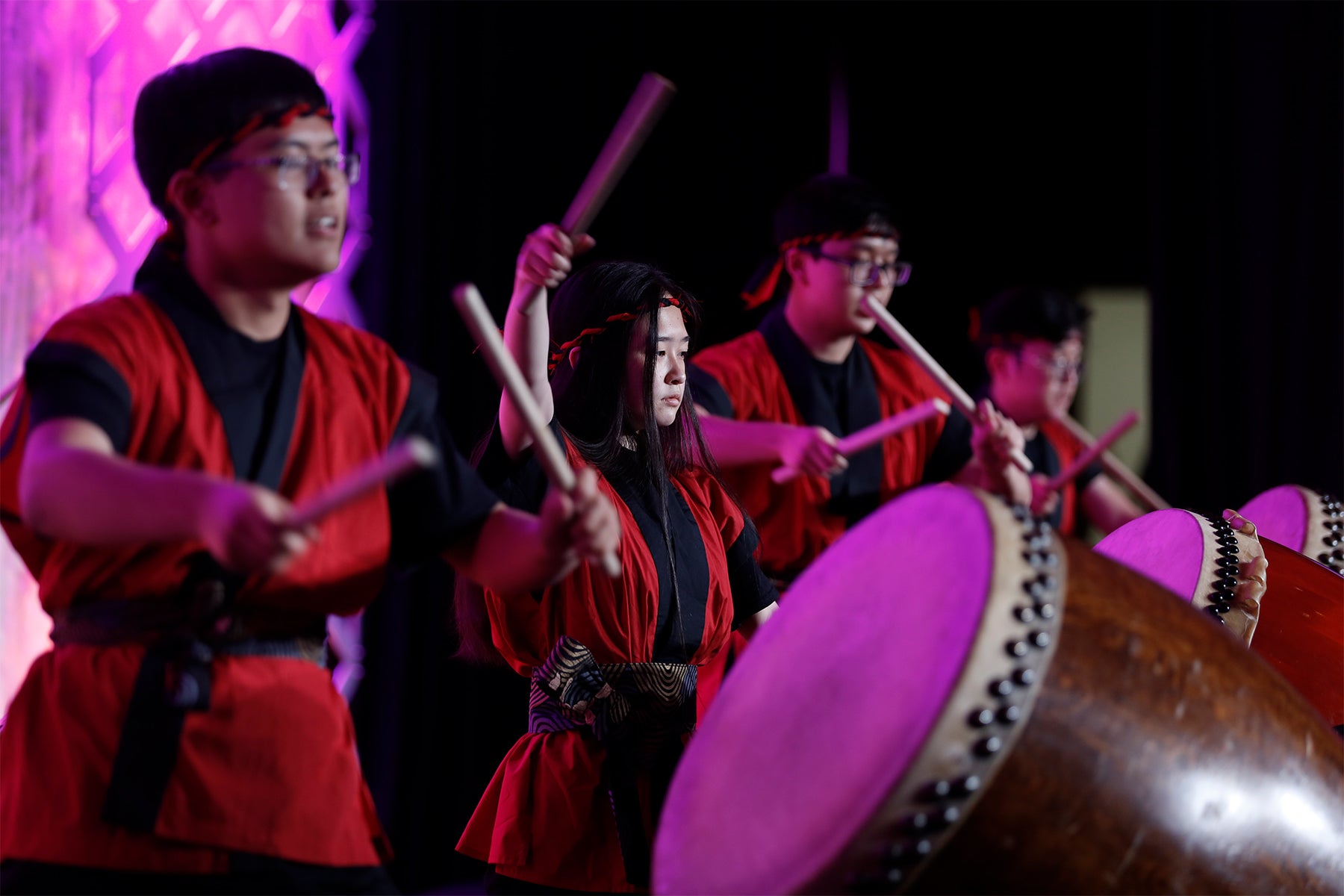 When the U.S. entered World War II in December 1941, there were about 120 Nisei students at USC. By the following spring, there were virtually none. Along with their families and as many as 120,000 others, most had been forcibly relocated to detention facilities.
After the war, USC blocked Nisei students' access to transcripts, forcing some to restart their education at universities in the Midwest and eastern United States.
The university's actions then were a shocking injustice, Folt said.
"Being part of a great American university usually provides a path to the great American dream, and in our case, a path to becoming part of the legendary Trojan Family," she said. "But that dream was abruptly and painfully stopped for so many 80 years ago. Tonight, we are bringing some closure and perhaps healing."
Nisei students: a sense of resolution
USC's Nisei students were granted honorary alumni status in 2008. Four years later, about 10 living Nisei students received honorary degrees; most Nisei students had passed away. University policy does not allow posthumous degrees for people who attended in decades past. Folt created an exception for Nisei students.
Along with her sister and mother, USC alumna Lauren Sodetani-Yoshida received a degree on behalf of her grandfather James Sasaki. She sent a note to Folt:
"Never have I felt a stronger sense of alumni pride than I do now. Although my grandfather passed away in 1994, I never lost hope. I cannot begin to tell you how much his honorary posthumous degree means to me. It has brought so much peace to a piece of my heart."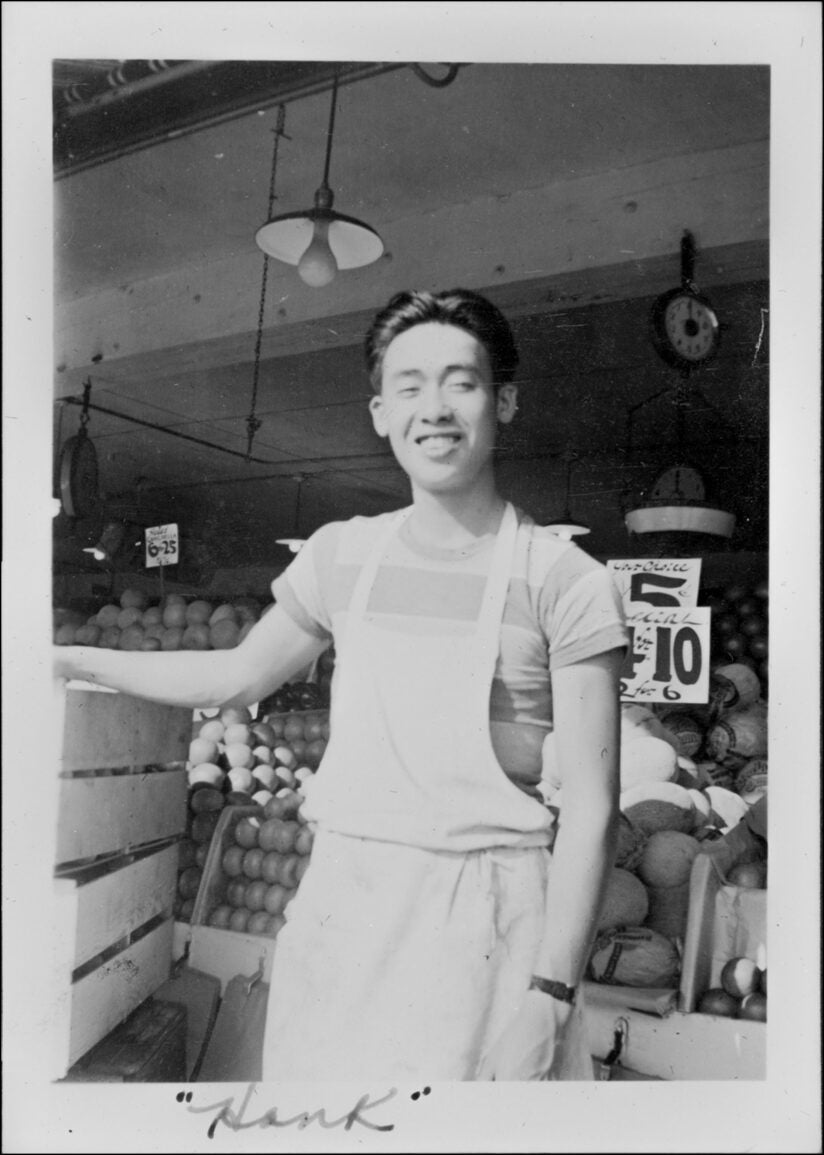 Kristen Hayashi, a curator at the Japanese American National Museum in the Little Tokyo section of Los Angeles, watched as an honorary degree was conferred upon ancestor Henry Kondo.
Rather than remain incarcerated, Kondo enlisted in the Army. He joined the 442nd Regimental Combat Team, which, known for its "Go for Broke" motto, became the most decorated unit of its size and length of service in U.S. military history. Almost all of the soldiers were Japanese Americans.
Kondo died in action in 1944 in France.
"Military service was his way of showing his loyalty, that he was American, a way of proving himself," Hayashi said. "He was highly aware of the discrimination and racism and prejudice, and maybe he experienced it himself."
Kondo is buried at Evergreen Cemetery in East Los Angeles, where a memorial commemorates him and other U.S. soldiers of Japanese ancestry who died in World War II.
Dedicating a place for peace and remembrance
Earlier on Friday, the president dedicated the USC Tribute Rock Garden for Nisei Students at the University Park Campus.
The garden was designed by landscape architect Calvin Abe whose parents during WWII were sent to a detention center in Arizona. The garden's paving stones, plantings and boulders evoke turmoil and signal resilience.
A vertical stone near the entrance is inscribed with a proverb in Japanese kanji, ???????. It's a Japanese proverb that translates to "Three years on a stone" — a metaphoric message of patience, meaning that sitting on a cold stone will eventually make it warm.
For 15 years Jonathan Kaji, former president of the USC Asian Pacific Alumni Association, waited on his stone.
"If I knew it meant three times five, I might have taken a step back," he said, drawing laughter.
Kaji championed recognition for all USC Nisei students including his father. Bruce Kaji was a decorated World War II veteran who founded the Japanese American National Museum.
Speaking to the Nisei families assembled at the rock garden, Kaji conveyed a sense of conclusion.
"The Nisei stories help to inspire me and fuel me to not give up," Kaji said. "The quest ends today."