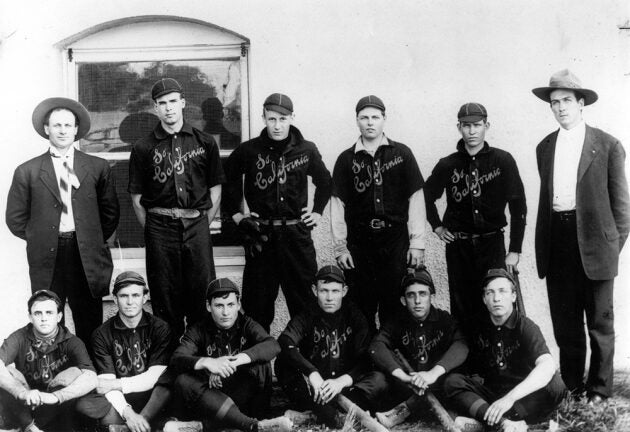 Pioneering Players: Baseball at USC
USC baseball began humbly, but it remains college's winningest program.
USC baseball had humble origins—an editorial in 1911's El Rodeo yearbook lamented that students and faculty "have not been behind the team with hearty cooperation and support which is shown in other lines of athletics." These pioneering ballplayers—whose team began in 1907—would surely have been surprised to see the legacy they helped start.
One hundred years on, USC has the winningest baseball program in college history with 12 NCAA titles—seven more than its second-most successful rival, Arizona State. This spring, a new chapter opens on the storied baseball legacy as Dan Hubbs '93 steps in as USC's sixth head coach since 1930. Key home series include games against UCLA (April 10-12), Oregon (April 17-19) and Stanford (May 8-10), before the season's final games versus Arizona State (May 22-24).