Think You Know Trojan Football?
Test your knowledge of USC's storied football legacy.
Produced in collaboration with USC Athletics, The Official and Exclusive Illustrated History of USC Trojan Football (Skybox Press) offers illuminating nuggets from the world of pigskin. Can you match each of these Trojans to a tidbit from the book that describes him?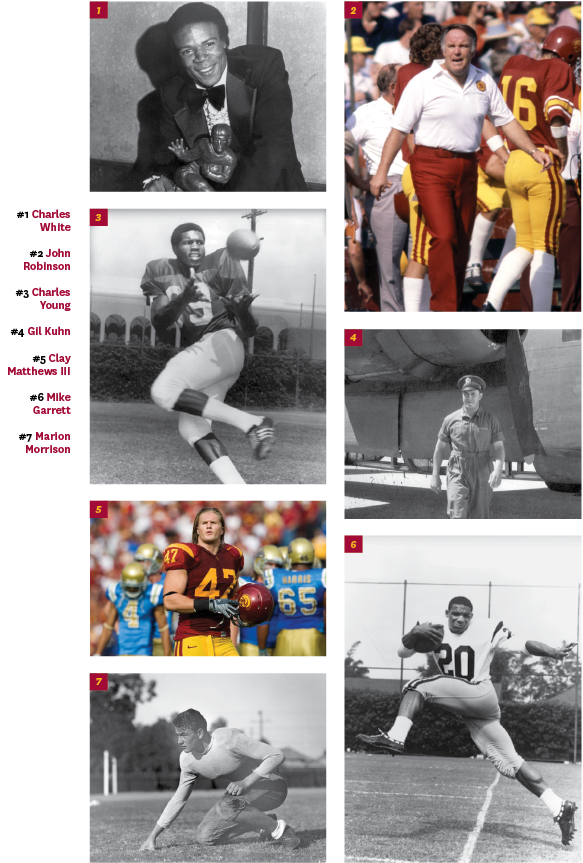 A. USC'S first All-American tight end, he was drafted sixth overall in the 1973 NFL draft.
B. A Green Bay Packers linebacker, he began at USC as a walk-on. His father and an uncle and brother all played for the Trojans.
C. In 1937, he was the first USC player drafted to pro football (in the 10th round to the now-defunct Brooklyn Dodgers football team).
D. With 1,440 yards rushing, he was USC's first Heisman Trophy winner in 1965.
E. Later changing his name to John Wayne, this actor was a backup tackle for USC in 1925 and 1926.
F. This Heisman winner scored the game-winning touchdown in the 1980 Rose Bowl.
G. He urged his team to "win one for the fat guy" and beat Notre Dame in 1982. USC did, on a touchdown with only 48 seconds on the clock.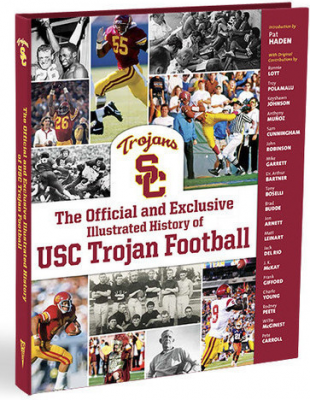 USC fans and friends can purchase The Official and Exclusive History of USC Trojan Football at a discounted price of $29.95 with free shipping through the end of December.
Answers: 1 f, 2 g, 3 a, 4 c, 5 b, 6 d, 7 e