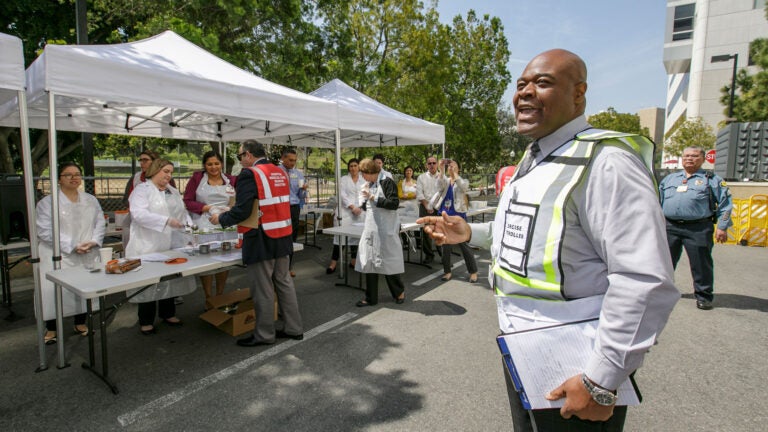 Practice drill preps Trojans for major disaster scenario
Mass feeding is part of the event for staff and local high school volunteers
More than 200 volunteers participated in a Keck Medicine of USC emergency preparedness event in preparation of a major disaster.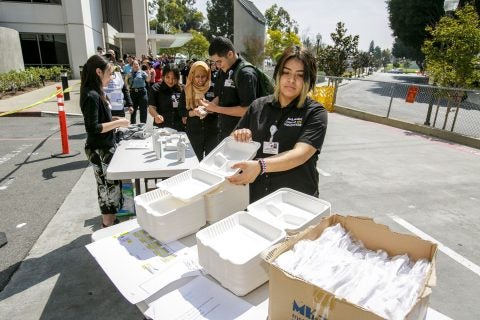 "We hope it never comes," said Robert Vance III, safety and emergency management officer at Keck Medicine of USC, "but when it does, we want to be ready to care for our patients, staff and visitors. Preparedness exercises allow us to make adjustments and to improve response processes."
The exercise on April 3 included feeding a mass amount of people as well as communication with other hospitals and among physicians, patients and staff.
"Thank you to everyone who came out," said Virginia Baca, director of internal communications for Keck Medicine of USC. "From staff to our local high school volunteers, we appreciate your time."
Keck Medicine of USC is one of only two university-based medical systems in the Los Angeles area.