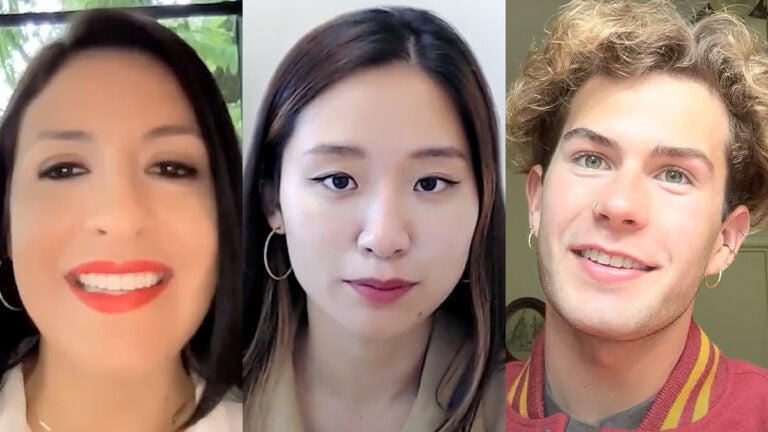 Trojans share their commitment to being 'All Out With Pride'
"We are not going to let anyone steal our joy," USC Lambda LGBTQ+ Alumni Association President Erika Hartman says during the university's virtual Pride Month kickoff event.
Mason Morris, a member of the Trojan men's swimming and diving team, helped kick off USC's Pride Month activities on Thursday by sharing why he is proud to belong to the LGBTQ+ community and is determined to stand up against the current wave of legislative attacks against it.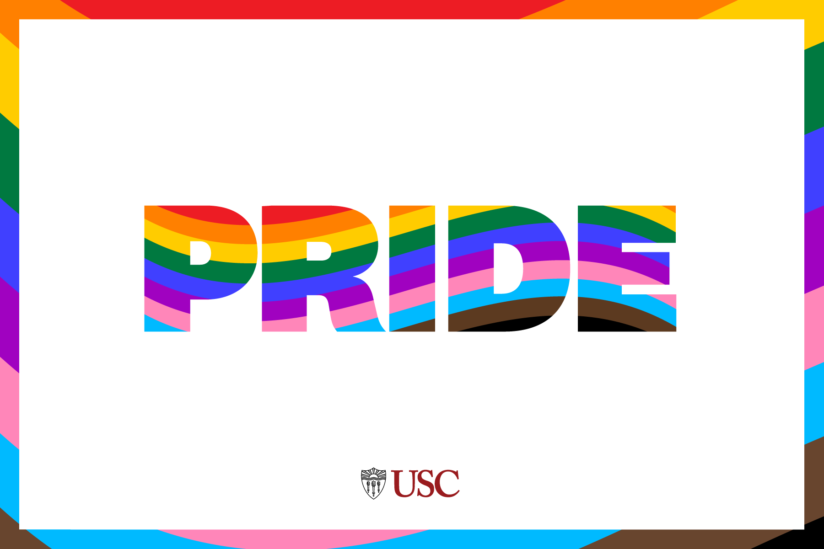 "This community's bravery, courage and ability to champion everyone's differences give me beautiful optimism about our human potential," he said. "And it fuels the burning rage I have against anyone who threatens it."
Morris joined USC President Carol L. Folt, fellow students, staff and alumni on Monday for a virtual event that explored the theme "All Out With Pride." Nearly all of the speakers mentioned that LGBTQ+ Pride Month is taking place this year at a time when an unprecedented wave of anti-LGBTQ+ legislation is being considered or passed in various states.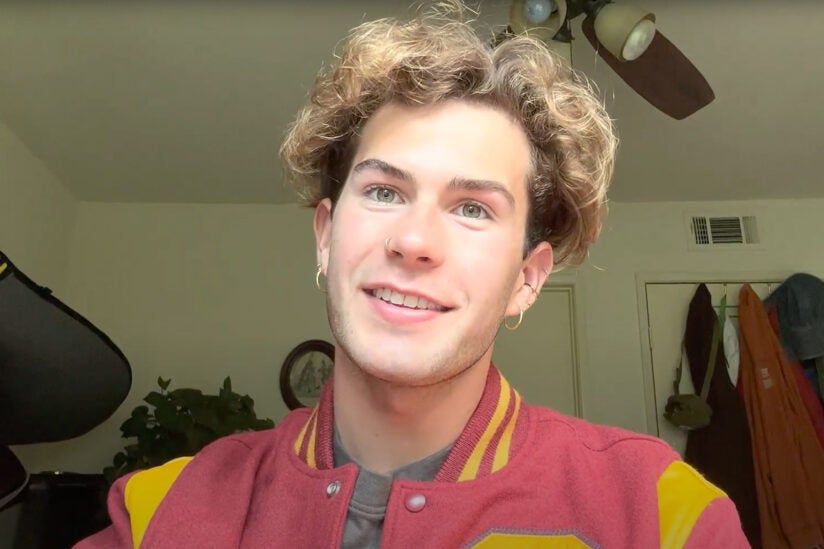 Folt lamented the "terrible record number" of these bills and pointed out that "even drag queens are under attack for reading storybooks to schoolchildren."
She affirmed USC's continued commitment to the LGBTQ+ community and to basic human rights for all.
"It's a part of our special mission, and it is unwavering," Folt said. "While we celebrate our march forward — and we should celebrate that — we also must continue to remain vigilant and keep up the fight."
Pride Month at USC: A call to action
Morris, an international relations major in the USC Dornsife College of Letters, Arts and Sciences, issued a call to action to all LGBTQ+ people and their allies to educate themselves on and fight against the more than 400 bills proposed this year aimed at limiting LGBTQ+ rights. Largely raised by Republican lawmakers, nearly half of them target transgender and nonbinary people, with some including efforts to outlaw gender-affirming care for minors.
"Everyone with a bone of humanity in their body needs to be all out with pride, not just queer people," Morris said. "The fight for the LGBTQ+ community is long from over."
(Story continues below video)
Megan van der Toorn, student equity and inclusion programs manager for USC's Lesbian Gay Bisexual Transgender Queer Plus Student Center, also spoke out against legislation such as anti-trans bathroom bills, anti-drag laws and, in Florida, the prohibition of discussion about sexual orientation and gender identity throughout primary and secondary grade levels.
"We are here to boldly say that we will not be erased," she said. "We will continue to live authentically with pride."
Steps forward and backward
USC Lambda LGBTQ+ Alumni Association President Erika Hartman pointed out that the community's rights have been moving forward "incrementally" since the alumni group was founded in 1992. Hartman said the current legislative attacks "made for a very painful time in our history."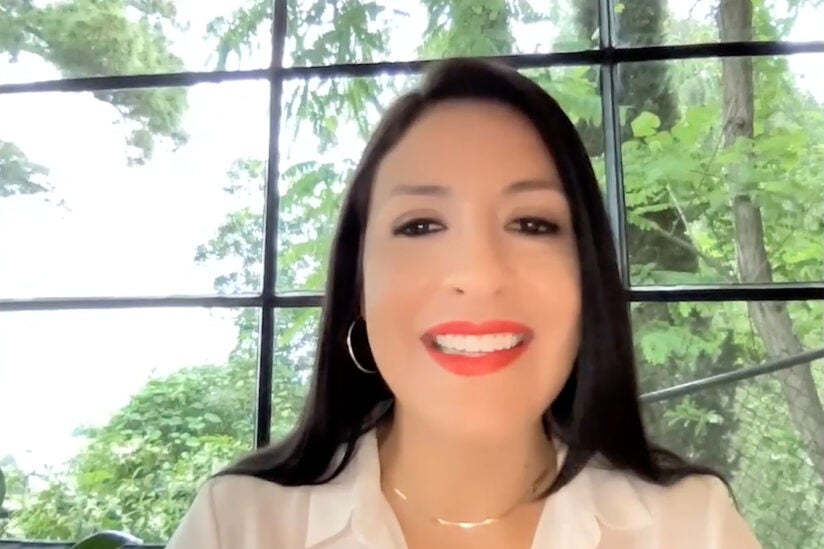 Rather than be daunted, Hartman told her fellow Trojans that this is a time for building community and increased visibility.
"We are not going to let anyone steal our joy — not now and not ever," she said. "We are here letting our community know you are seen, you are valued, you are celebrated, and there will always be a place of safety and belonging for you in the Trojan Family."
Hartman, who earned a master's degree in marriage and family therapy from the USC Rossier School of Education in 2009, said she felt encouraged when she saw rainbow pride flags along Trousdale Parkway while on the University Park Campus.
"USC had let us know that our identity was affirmed and that we belonged," she said. "The more we have amplified our visibility and the more we have created a safe space, the more our students and alums have courageously identified themselves and our community has grown."
Pride Month at USC: LGBTQ+ visibility grows at the university
In her remarks, Folt paid tribute to the USC Lambda LGBTQ+ Alumni Association, which celebrated its 30th anniversary this year at a gala at the Grammy Museum.
"LGBTQ+ visibility continues to be important to us and to grow across our campuses," she said. "This was not always the way. We had to rely on trailblazers to bring us to where we are now."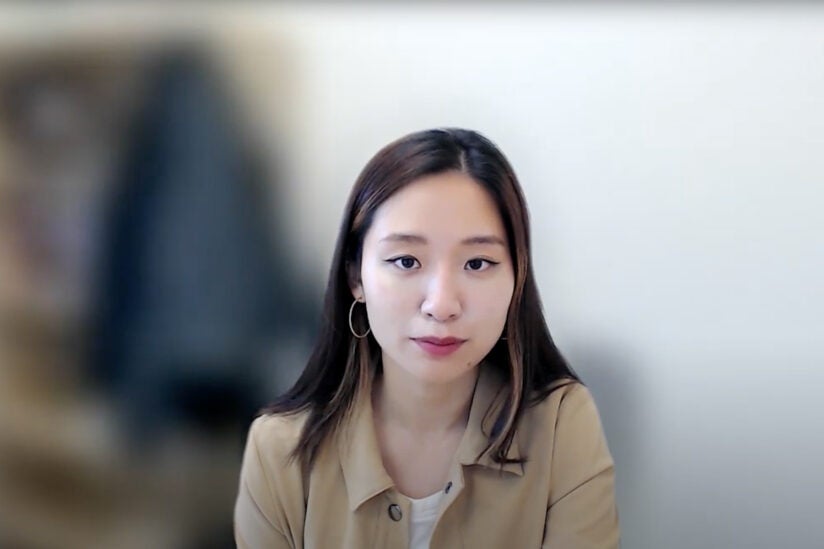 Folt also put a spotlight on Alexandra Billings, who this year became the USC School of Dramatic Arts' first transgender professor to achieve tenure; openly gay USC alum Robert Garcia, who was sworn in this year as a member of the U.S. House of Representatives; USC alum Michael Ausiello, whose memoir Spoiler Alert was made into a major motion picture released in theaters last December; and Keck Medicine of USC's innovative Gender-Affirming Care Program.
Journey to the authentic self
Morris shared that the quality he loves most about so many LGBTQ+ people is that they often achieve a higher level of "consciousness" and "enlightenment" as they seek to live an authentic life.
"Each individual embraces the world and exposes it to the rawness of their true character, regardless of the resistance that it may face," he said.
Another speaker, Sarah Hong, agreed.
"Queerness is about being authentic and embracing yourself," said Hong, assistant director of data and metrics in the Health Promotion Strategy office at the Keck School of Medicine of USC. "This Pride Month — and every month — I hope you are able to surround yourself with friends and community members who support you and help you become your authentic self."
A full list of USC Pride Month events can be found on the university's event calendar.