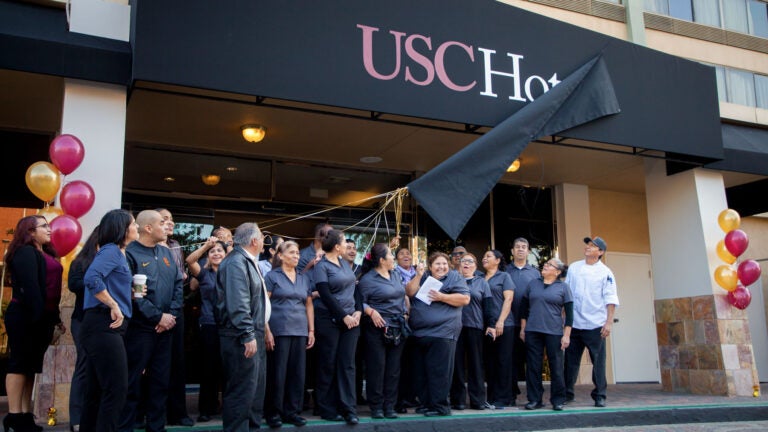 Radisson across from University Park Campus has a new name: USC Hotel
The hotel, which opened in 1974 as a Hilton, has been owned by the university since 2000
The USC-owned hotel on Figueroa Street across from the University Park Campus has a new name: USC Hotel.
Formerly operated as the Radisson Hotel Los Angeles Midtown at USC, the 240-room hotel is a long-standing extension of USC and a connection with the downtown community.
"Most folks didn't understand or realize that we owned it or ran it," Kris Klinger, assistant vice president of USC Hospitality and the USC Hotel, told the Daily Trojan.
Hotel managers said its operation as an independent hotel will allow them to provide a more customized experience for all guests, especially those affiliated with the university.
"I think even those that don't have a USC affiliation will still appreciate the fact that they are staying in a hotel right next to a major university because it gives them a sense of place," USC Hotel Executive Director Dirk De Jong told the Daily Trojan.
The new name took effect Jan. 1; a day later, the USC Hotel website began taking reservations, the Daily Trojan reported. Signage will be installed atop the building in coming months.
The hotel opened its doors in 1974 as a Hilton and has operated under the Radisson flag for the last 20 years. USC purchased it in 2000, and USC Auxiliary Services assumed day-to-day operation in 2010.