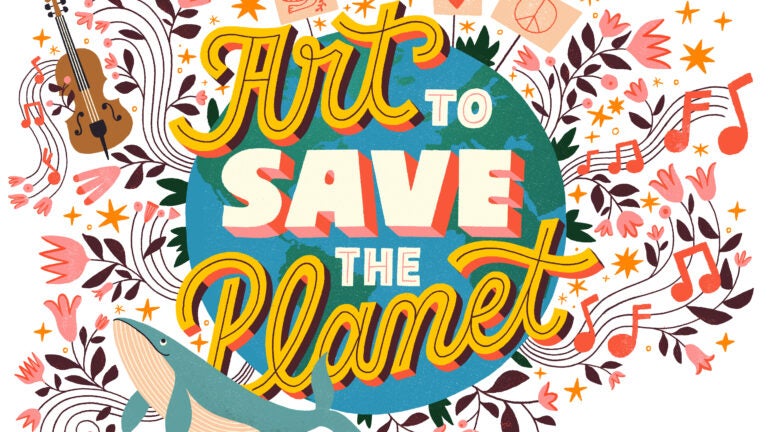 These Students Fight Climate Change With Art
See how students use poetry, viola concertos and animated whales to try to wake the world up to climate change.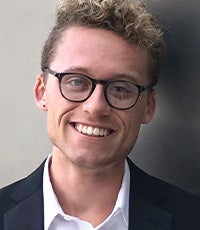 When Cameron Audras '21 plays the viola, the instrument sings in tribute to our environment. During his senior recital at USC, he played "Sonata for viola and piano: Leaving Earth" by Stuart Greenbaum — a sort of theme song for humanity abandoning the planet.
Playing music with a green sensibility makes sense for Audras. He double-majored in viola at the USC Thornton School of Music and environmental studies at the USC Dornsife College of Letters, Arts and Sciences. But there was a time when his passions for music and sustainability remained distinct, unrelated pursuits.
His view shifted when he learned about Climarte, an alliance of Australian organizations that seek art-based solutions to climate change. "It blew my mind," he says. "I learned how art makes us feel impact more than data sets from scientists. Nature and art are not separate. They're one and the same."
Inspired, Audras launched a performance art series that draws on his artistic and scientific sides to engage others in the climate crisis. And he's not the only Trojan who believes in the role of art in climate change awareness. Across the university, USC students are using self-expression and art to draw attention to the environment. They're collaborating across disciplines and innovating their way to a better world, one community at a time.
Dance for the Planet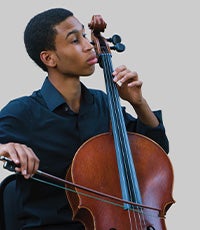 Audras returned to the U.S. from a study-abroad trip in Australia with a newfound appreciation for how art can share a powerful message. Then he heard about the USC Arts and Climate Collective. This new program offers USC students up to $1,000 to support arts and media projects that encourage a more sustainable future.
Boosted by funding, Audras joined up with student cellist and composer Quenton Blache, violinist and dance minor Elise Haukenes, and spoken word artist and communication major Charli Morachnick '20 to launch The Resilience Project.
Imagine a blend of dance, music, poetry and climate action: They all meld together in nine performance pieces that address a different aspect of the climate crisis. The first piece, about electricity, features Morachnick's spoken word poetry accompanied by original music and choreography. "Aside from the performance aspect, we will have an activist perspective, too," says Audras, who plans an action campaign for people to post climate commitments, pledges and resources. The group also hopes to roll out eight more pieces in the coming months.
As an environmental studies student, Audras knows that systemic change must accompany individual change. But he believes in the power of community and connection to amplify The Resilience Project's message. "All it takes is one person to be impacted. You don't know what can grow from that," he says. Watch the students' first performance piece on Instagram here.
An Ocean in Danger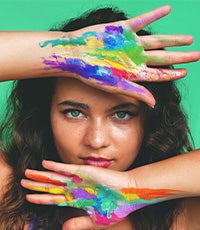 Gwenan Walker loves the ocean. The biology major also fears for its future. In the coming decades, she knows its levels will rise and underwater denizens will have to adapt to warmer, more acidic seas — or face extinction. To raise awareness about these changes, she's using her skills and knowledge outside biology. A visual artist, Walker is making an animated film about the oceans with support from the Arts and Climate Collective.
Walker's film, The Voyager, takes place 100 years in the future and explores the troubling effects of climate change on marine ecosystems. When it's done, she plans to address melting glaciers, rising sea levels, ocean acidification and shifting flood zones. "I feel like when you're talking about issues like climate change, art is so important because it makes it accessible," says the junior, who is completing a minor in animation.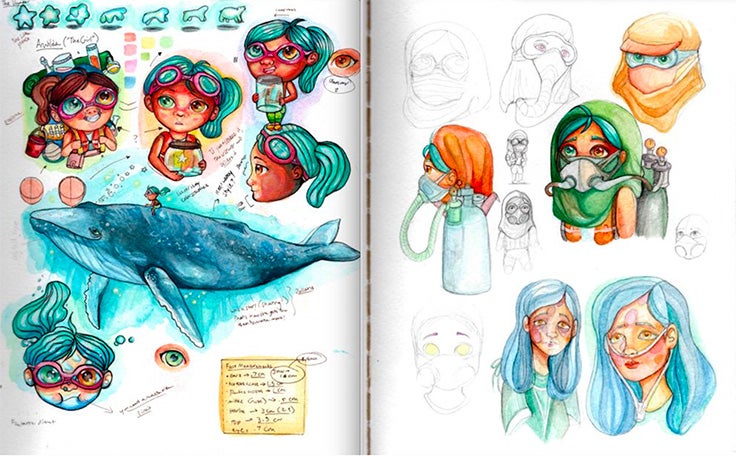 Environmental (In)Justice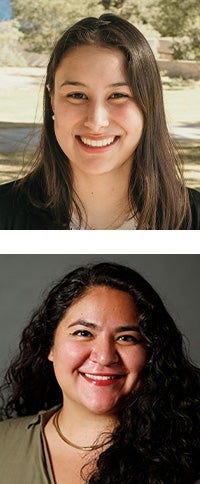 For neighborhoods like Boyle Heights in Los Angeles, local histories are global histories. That's why Arabella Delgado and Cassandra Flores-Montaño, doctoral candidates in USC Dornsife's Department of American Studies and Ethnicity, decided to focus on the largely immigrant neighborhood to explore the impact of climate change. With a deep history of grassroots environmental activism, Boyle Heights can illuminate a global crisis.
Delgado and Flores-Montaño were inspired by Mothers of East Los Angeles/Madres del Este de Los Ángeles, a women's organization dedicated to protecting their community from environmental danger. With funding from the Arts and Climate Collective, they launched Environmental (In)Justice and Climate Crisis in Boyle Heights, a research project to blend archival and current perspectives on activism. It will feature work from a local youth photographer capturing environmental change in her neighborhood. The creative vision of a young photographer will enrich community history and stories, placing historical and contemporary voices in conversation with one another, Delgado and Flores-Montaño say.
The project will be shown at Casa 0101 Theater in Boyle Heights and as an online exhibition through the Boyle Heights Museum in fall 2022.