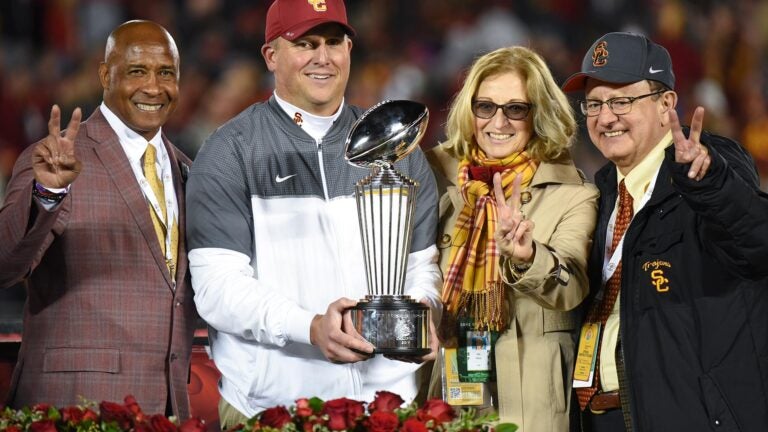 Rose Bowl trophy on victory tour as USC places No. 3 in final football poll
Fans can take photos with the trophy at bookstore locations this week
With USC being ranked No. 3 in the final college football poll released early Tuesday, the Rose Bowl trophy is going on a mini-tour of Trojan territory. Fans can come snap a photo with it as it visits the USC Bookstores this week:
Thursday, noon-4 p.m., on the University Park Campus (840 Childs Way).
Friday, 11:30 a.m.-1:30 p.m., on the Health Sciences Campus (1969 Zonal Ave.)
Saturday, noon-4 p.m., at the SC Trojan Town store at South Coast Plaza (3333 Bear St., Costa Mesa).
The Trojans posted their unprecedented 25th Rose Bowl win Jan. 2 with a thrilling, last-second victory over Penn State. It was USC's 33rd Rose Bowl, more than any other university (Michigan is second with 20 appearances).