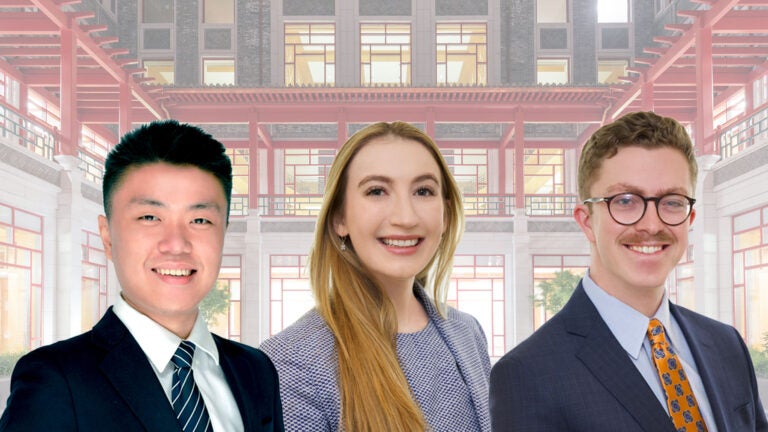 3 Trojans receive prestigious Schwarzman scholarship to study in China
The USC trio will explore trends in business, media and culture during a one-year master's program at Tsinghua University.
A well-traveled filmmaker and producer, a business student interested in culture and sustainable growth, and a specialist in visual effects and machine learning will represent USC as Schwarzman Scholars in 2020.
Alumni Christopher Carpenter and Gabrielle Roberts and senior Songzhi "Richard" Huang won the prestigious scholarship. They'll travel to Beijing next fall to complete a one-year master's in global affairs.
It's the first time USC has had three Schwarzman Scholars in one year.
The trio is among 145 students and recent college graduates selected from more than 4,700 applicants from 41 countries. Schwarzman Scholars study at Tsinghua University in Beijing, one of the country's most prestigious universities. The scholars will gain leadership skills, learn about Chinese culture and study with top professors and students with the broader goal of understanding China's role in global trends.
"Exceptional leadership, remarkable character and strong intellectual capacity are the benchmarks to become a Schwarzman Scholar," said USC Provost Charles F. Zukoski. "Our recipients meet and exceed those. They have impressive interdisciplinary backgrounds and will go on to become global leaders to tackle the challenges of the 21st century. We are very proud of these students."
Christopher Carpenter: Filmmaker seeks cultural understanding through media
Christopher Carpenter graduated in 2016 with degrees in film and television production from the USC School of Cinematic Arts and cognitive science from the USC Dornsife College of Letters, Arts and Sciences. For the last three years, he has crisscrossed the globe to produce films and other media in foreign countries.
During his travels in places like Japan, India and Kenya, he became increasingly fascinated with the cultural meaning behind movies and other art forms. The recent boom in Chinese cinema spurred him to apply for the Schwarzman Scholars program.
"It is very much like the Wild West," said Carpenter, 26. "This is an industry that is totally blossoming in China, and nobody has figured it out yet."
He had previously visited Beijing, Shanghai and Kaifeng as a USC student through Global East Asia, a study abroad research program offered by USC Dornsife's East Asian Studies Center. When he returns to Beijing in August 2020, he plans to explore both the culture and business of filmmaking in China. That includes the implications of a policy for international film productions that requires hiring Chinese actors and crew members.
Carpenter also hopes to build on his experiences directing a documentary series in India called The Happiness Diaries for the government of Delhi about an education reform initiative. The series explored how the initiative affected students by focusing on their personal stories.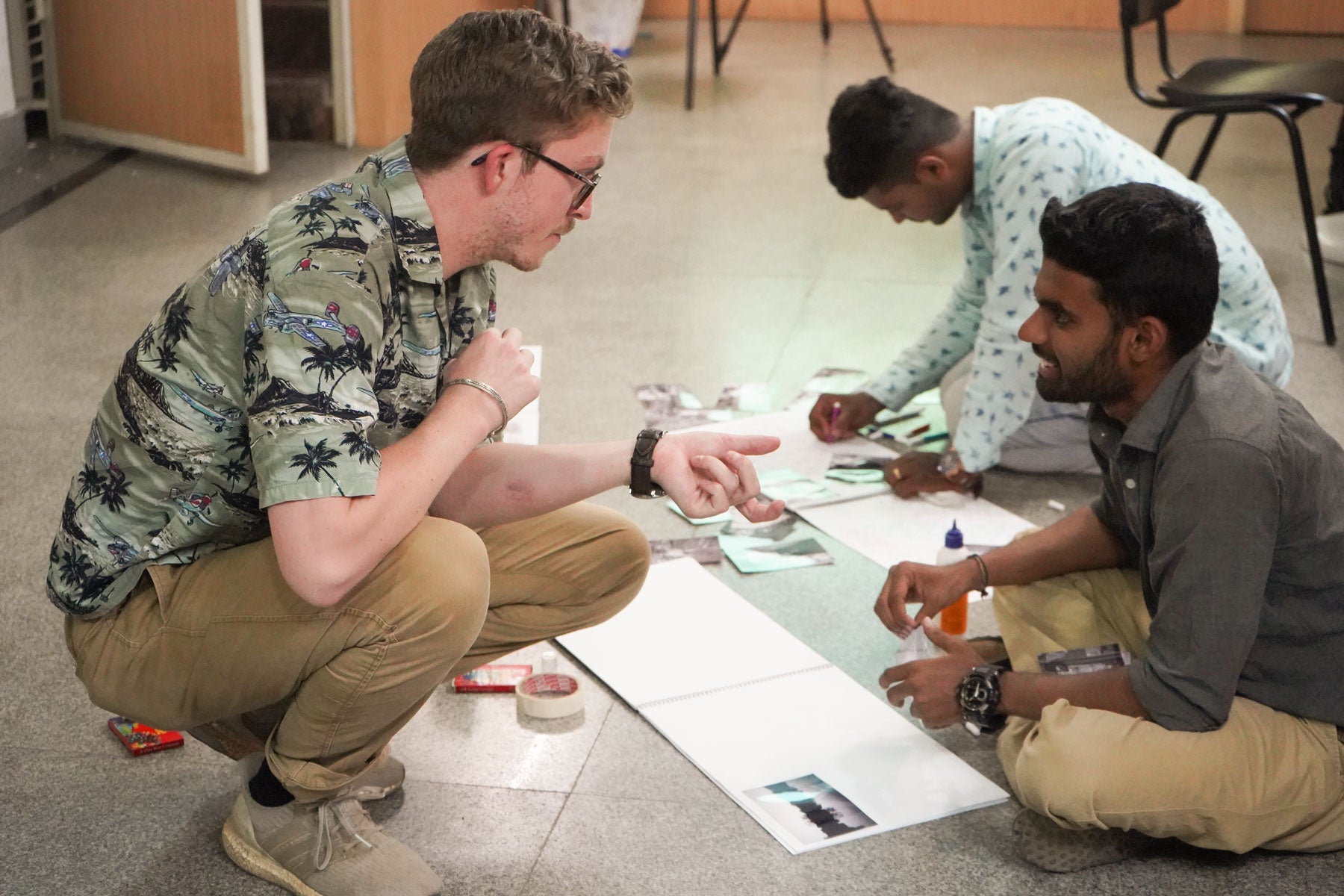 "The most important stories we can tell are those of the human individual, and it takes a high level of cultural, historical and social education and exposure to be adept at telling those stories," he said. "Because China is growing increasingly important to global narratives, it then becomes that much more important to find and tell those individual stories, too."
Carpenter's long-term plans include continuing to create content from behind the camera, working with actors or documentary subjects to tackle complex global and cultural issues.
"I want to be able to produce media that is culturally sensitive, commercially viable and global in its reach," he said.
Songzhi "Richard" Huang: Understanding China's global standing motivates business scholar
If the Schwarzman Scholars program wants people with a global mindset, it found the ideal candidate in Songzhi Huang. The USC senior spent each year of his undergraduate education in a different country through the World Bachelor in Business program at the USC Marshall School of Business.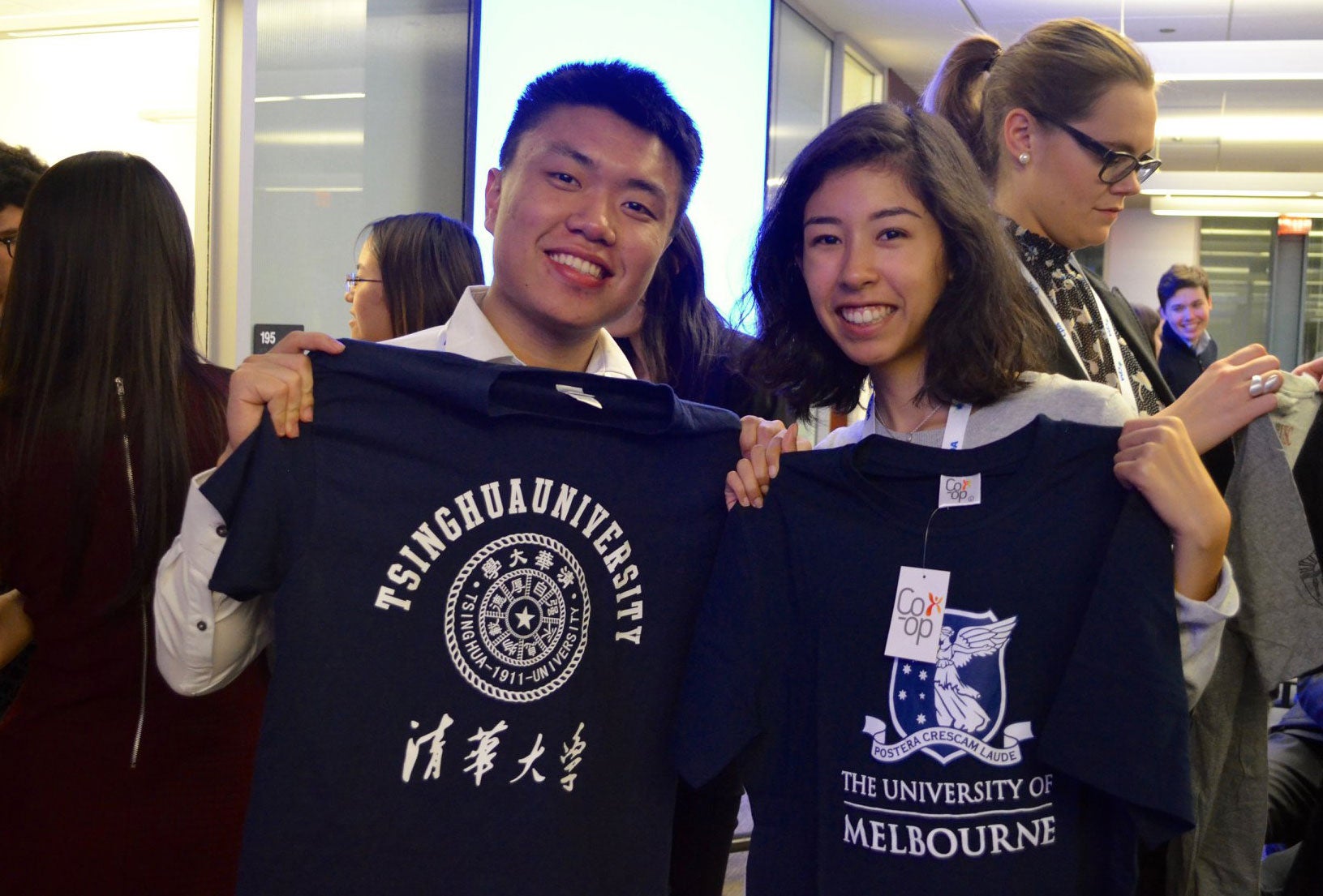 After an initial year at USC, he studied at Hong Kong University of Science and Technology. Then he traveled to Milan, Italy, to attend Bocconi University. Now back at USC for his final year, Huang, 21, was intrigued by the opportunity through Schwarzman Scholars to return to China with a fresh perspective on his home country.
I've been to many foreign countries and seen different external perspectives about China," he said. "But I do want to go back to China, talk to citizens and expats there and take a deep dive into the diverse opinions within the country."
Throughout his college education, Huang has represented USC Marshall and other institutions in case competitions, in which students tackle real-world business challenges with the knowledge they learned in the classroom. His success in the program allowed him to travel to Europe, Asia and other parts of the United States to compete against other university teams.
Another overseas experience in the business school's Global Social Impact course — in Rio de Janeiro — cemented Huang's interest in international consulting. He envisions working with international clients in Asia after completing his master's degree, making cross-cultural communication skills a must.
"Schwarzman is very interdisciplinary," he said. "It's not just a business focus but also covers areas like public policy and international studies. That's the part that really fascinates me."
The scholarship will enable Huang to explore his interests in urban and infrastructure development, including understanding China's approach to development and how local and international businesses might evolve under such a model.
Gabrielle Roberts: Visual effects specialist intrigued by emerging Chinese film industry
Few moviegoers watching blockbusters like Avengers: Endgame or Disney's revamped The Lion King probably give a thought to the computer technology behind the movies. But achieving stunning digital effects requires filmmakers to lean heavily on people with knowledge in advanced computer science, such as USC graduate Gabrielle Roberts.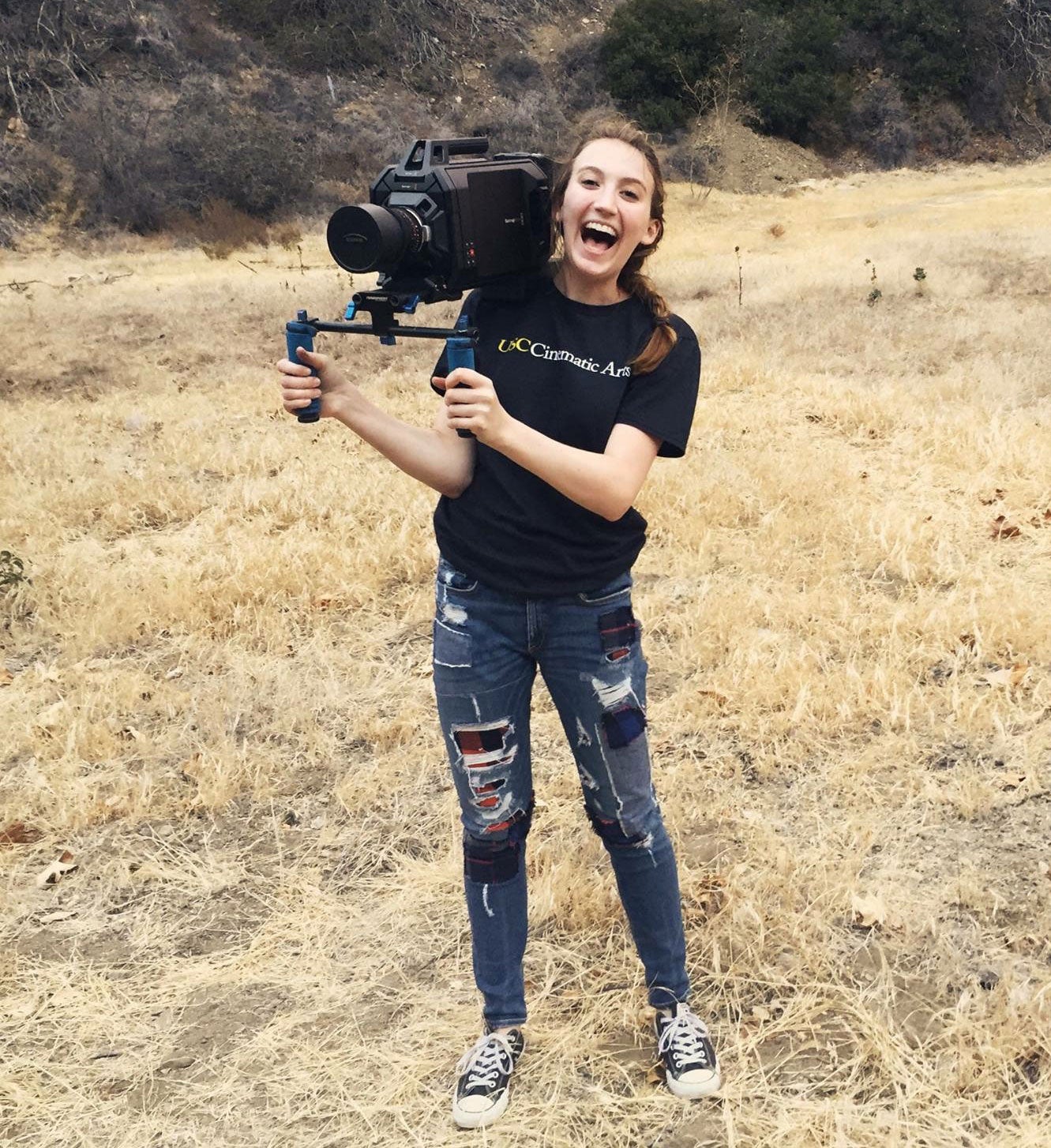 Like Carpenter, the 23-year-old Roberts will use her Schwarzman Scholarship to focus on filmmaking in China. The kind of technology she specializes in is only starting to break into the film world in China, where audiences are clamoring for high-quality productions.
Roberts, who completed her degrees in film and television production and computer science at USC in May, said building connections with and understanding the needs of the Chinese film industry will be critical in the coming years. China is expected to outpace U.S. audiences in ticket sales soon.
"That is a huge market we have to look toward and really understand," she said.
As a Schwarzman Scholar, Roberts plans to delve into the intricacies of filmmaking in China, including learning about the China Film Group Corp. The government entity oversees the film industry throughout China. Roberts is curious about how its structure differs relative to Hollywood.
"For the future of the film industry, it will be imperative to have this global perspective and be attuned to international audiences," she said. "Even just culturally, it's important to be inclusive. The more people your film can affect and reach, the stronger it is and the greater room there is for impact."
She'll also explore efforts to bring computer science and machine learning into filmmaking in China. Instead of rendering visual effects weeks or months after filming through the use of a green screen and other devices, the technology creates a virtual production in which the director and other crew members can see those digital effects in real time.
"It cuts time and costs as much as 30%," said Roberts, who works for Los Angeles tech startup Brud. "It also gives us a greater breadth of creativity. We can still use these traditional techniques of filmmaking — the [director of photography] can still have a camera, the director can still work with actors — they are just in a virtual environment that we've created."