USC-LADWP agreement taps into offsite solar power for the university and its neighbors
The agreement will provide a quarter of USC's electricity with power from a solar farm in Mojave. It also brings new opportunities for residents in nearby communities to gain access to affordable solar power.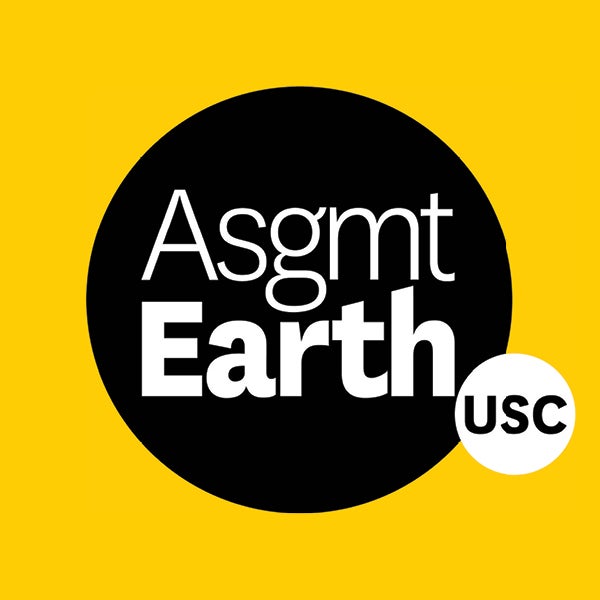 USC will obtain 25% of its electricity from solar-generated power and contribute to new solar programs that expand opportunities for disadvantaged communities to access affordable clean energy — all under a new agreement with the Los Angeles Department of Water and Power.

The 20-year agreement approved by the L.A. City Council on Wednesday will help USC meet its goals in reducing carbon-based energy consumption. In addition, the university will become the first L.A. institution to contribute to Los Angeles DWP's Clean Energy Adder program, which will make renewable energy more accessible and affordable for residents in multifamily dwellings, including those surrounding USC's campuses.
The contract provides USC with up to 25 megawatts of electricity on any given day — the equivalent of taking 5,413 gas-fueled cars off the road — from the LADWP Springbok 3 Solar Farm in Mojave, about 95 miles north of Los Angeles. The solar farm will virtually apply nearly 30% of its energy production to USC — one-quarter of the university's annual electricity needs.
"USC has set an ambitious goal of going carbon-neutral by 2025, and this agreement between USC and LADWP is an exciting and significant step toward achieving that through increased access to solar energy," USC President Carol L. Folt said.
"This is a meaningful example of how, working together, USC and the city can set the pace and do our part to fight climate change."
Shifting to renewable energy including solar power
All USC-operated buildings and facilities on the University Park Campus in Downtown L.A. and most on the Health Sciences Campus in Boyle Heights will be part of this effort.
We hope to set an example for other L.A. institutions to seek out aggressive solutions to the climate crisis.

Mick Dalrymple, USC chief sustainability officer
"This new agreement marks a major milestone toward reducing our environmental impact and realizing our goal of achieving climate neutrality," said USC Chief Sustainability Officer Mick Dalrymple.
"By taking this step, we hope to set an example for other L.A. institutions to seek out aggressive solutions to the climate crisis."
LADWP Clean Energy Adder program
In addition to lowering its carbon footprint, USC will contribute approximately $180,000 per year to LADWP programs that support multifamily residents in and around USC's campuses. These funds will also support disadvantaged communities who have historically been challenged by socioeconomic conditions and pollution. This first-of-its-kind arrangement is a bold step in supporting disadvantaged community access to clean energy.
Under the new Clean Energy Adder program, larger institutions like USC may subscribe to two LADWP solar-focused programs. USC is the first organization to financially support the Shared Solar Program, which enables renters in multifamily dwellings to offset a portion of their electricity with solar-generated energy. Furthermore, funding from USC will be set aside from the Virtual Net Energy Metering pilot program that incentivizes solar development at multifamily buildings.