South L.A. named a Promise Zone; goal is improving residents' lives
USC is one of many partners working to increase opportunities and reduce poverty in the area
While announcing a major coup for South Los Angeles, Mayor Eric Garcetti remembered his own roots in the neighborhood.
Standing at a podium at Los Angeles Trade-Technical College on Monday, he remembered how his immigrant grandfather learned barbering so he could open a shop just four blocks away on Washington Boulevard. How his father, cleaning up hair at the shop, learned about nearby USC as professors got haircuts. His dad later transferred to USC and eventually became L.A. district attorney.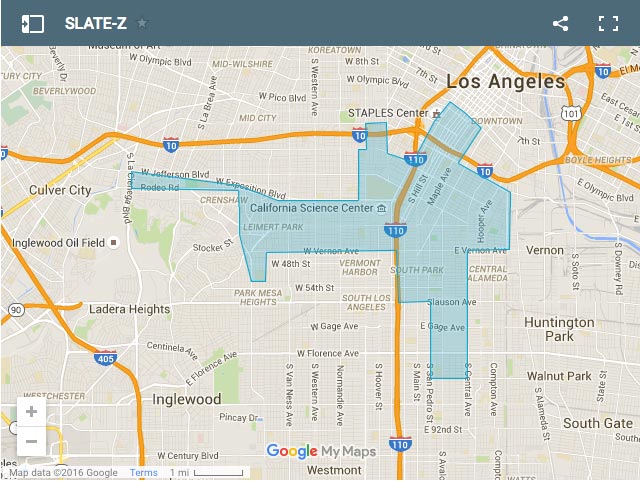 "Today his son is before you as the 42nd mayor of the City of Angels," Garcetti said, standing in front of a crowd of LATTC students. "The next mayor is standing behind me, the next supervisor, member of congress … the next great person who will help us see a brighter future is here.
"Here in South L.A. we are going to break the back of poverty."
That morning, President Barack Obama's administration announced that South Los Angeles — home of USC's University Park Campus — would become one of nine new Promise Zones, joining 13 existing zones in the United States. The designation — the second in Los Angeles — gives South L.A. special opportunities for federal funding to reduce poverty, addressing education, living-wage jobs, economic development, public safety and transit accessibility.
Nearly half below the poverty line
The zone's population of nearly 200,000 is one of the most vulnerable in the city, with 45.6 percent living below the poverty line and 12 percent unemployed, according to LATTC, which lead the Promise Zone effort. More than half of the residents over age 25 don't have a high school education.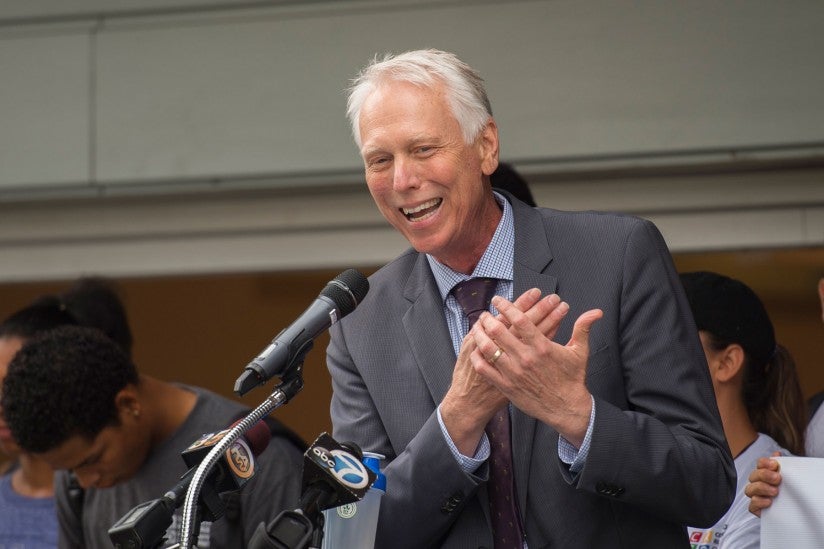 "USC is proud to be a partner in bringing the South L.A. Transit Empowerment Zone [SLATE-Z] to approval under the leadership of our valued partner L.A. Trade-Tech College and its president, Larry Frank," said Thomas S. Sayles, USC's senior vice president for University Relations.
"This is a game-changing moment, bringing much valued federal support for the University Park neighborhood and surrounding communities in South Los Angeles. Together we will bring the best out of our communities and create a sustainable path to educational attainment, economic prosperity and family wellness."
Goals of SLATE-Z
USC will be a partner in addressing the goals of SLATE-Z, such as local business support through its Minority Business Development Agency L.A. USC researchers also played a role in helping write the winning application for South L.A. and providing data to back it up.
The application was denied in earlier rounds because the U.S. Department of Housing and Urban Development had requirements geared toward East Coast cities dealing with poverty — issues such as vacant homes or a lack of jobs — while in South L.A., crowding and low-wage jobs are related to living below the poverty line.
Manuel Pastor, director of the Program for Environmental and Regional Equity at USC, led a HUD representative on a tour last summer and followed up with a memo asking to expand the way zones were determined — which HUD did.
"We helped unstack the odds," Pastor said.
But it was really L.A. Trade-Tech's leadership that got the job done, officials said.
Obama created Promise Zones in 2013 as a way to address regions of poverty throughout the U.S. Other zones are in Nashville, Atlanta and tribal regions in Washington and North Dakota. There is another zone in L.A., including parts of Koreatown, Hollywood and the Pico-Union neighborhood.