South L.A. goes green as backyard gardens and orchards grow
Fresh produce from nearby neighborhoods makes its way across Los Angeles as USC's Good Neighbors Campaign helps support local growers.
Selma Hendy can often be found in the backyard of her craftsman home in South Los Angeles, where tomatoes, peas, tangerines and avocadoes are bountiful.
"I love avocadoes and I love sharing them," she said. "I've been here 26 years, loving this community that was so welcoming when I came here."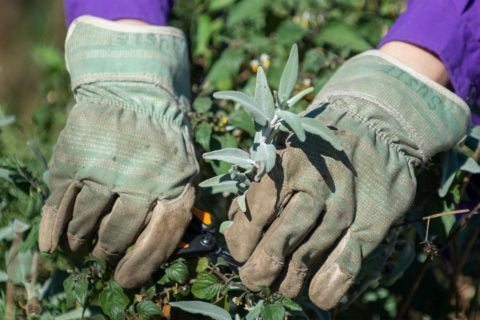 The avocado tree was thriving long before Hendy moved into her craftsman home, but she didn't consider herself a great gardener until she attended a Garden Gateway Nutrition Education Project workshop about eight years ago. The project receives funding from USC's Good Neighbors Campaign.
"They showed us how to build raised beds, how to amend our soil, how to start composting all in your own backyard so you can be self-sufficient," Hendy said. "They also tell you how to harvest and how to cook what you harvest."
Hendy is among about a dozen small farmers who make up the South Central Growers and Harvesters Network. Growers like Hendy can sell produce to the Village Market Place, a South L.A. social enterprise near Vermont and 66th Street. The market kicked into high gear when the pandemic interrupted produce distribution. Its COVID relief Sponsored Groceries program has been delivering groceries to 180 South L.A. residents each week at no charge.
South L.A. gardeners, farmers produce local produce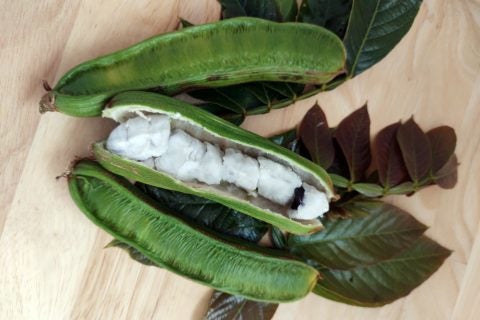 The farmers network is expanding in South L.A. with growers like Noe Servellon, an electrical engineering student at El Camino Community College. He grows sweet limes and a fruit known as ice cream bean which is normally cultivated in Latin and South America.
"My parents are from El Salvador, and they wanted to grow one of the fruits they were used to," said Servellon, "Someday I hope to sell ice cream beans to Village Market Place, and some of the mushrooms I'm cultivating."
Those mushrooms include king oyster and shimeji varieties. They're native to regions in the eastern hemisphere, but Servellon has no trouble growing them in South L.A. He employs agar, which is derived from red algae, in the process.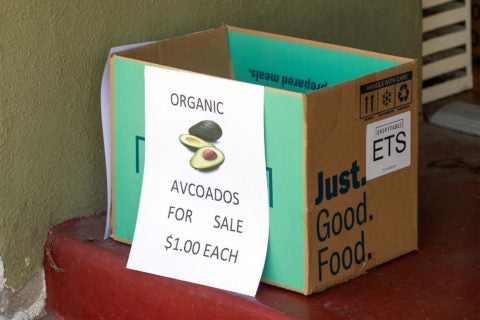 "Usually you need a professional lab to get agar, but I was able to do it in the kitchen," he said. "You have to be careful and sanitize everything. Depending on how you cook it, the king oyster mushroom can be used as a meat substitute. If you shred it up it has the texture of pulled pork or chicken."
Susie Santinela, a scientist who moved to South L.A. from Inglewood, grows herbs like sage along with fruits and vegetables.
"I hope someone can make something yummy with it," Santinela said while tending her garden on a sunny day in March. "My family's still close by in the house where I grew up, and we exchange fruits and veggies all the time. I like being able to have some self-sufficiency with my food sources. It's right in my backyard. I know exactly where the food's coming from, and I know exactly what I'm putting into the soil. This is about as local and organic as it can get."