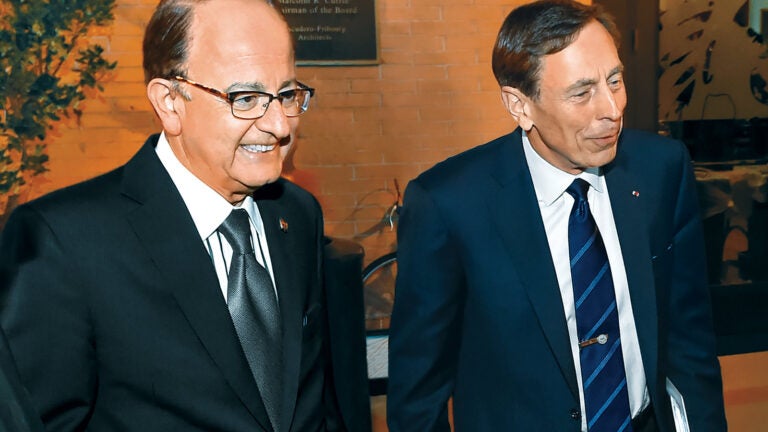 American ingenuity has been the driving force of our economic prosperity for more than two centuries. Since our nation's inception, a majority of the world's significant advancements—from electricity to flight, from the personal computer to the Internet—were born here in the United States. Innovation—wrought from our boundless capacity for creativity—has always meant growth.
USC and other leading research universities play an indispensable role in this growth. We bridge disciplines in ways that are vital for economies, supporting the work of a diverse range of scholars and artists. It is on college campuses that doctors and engineers can easily collaborate, producing pioneering innovations for the delivery of health care. It is here that filmmakers, digital design artists and social work experts can quickly come together, creating exceptionally effective treatments for post-traumatic stress disorder.
Every university works toward such innovations, but at USC, we're uniquely equipped to succeed. In addition to our vibrant USC Dornsife College of Letters, Arts and Sciences, we have 18 outstanding professional schools—including six independent arts schools—and we're located in the heart of one of the most creative, forward-thinking cities in the world. We also have three hospitals and two museums, as well as the talent of Hollywood and the know-how of Silicon Beach right at our fingertips. But just as significantly, we have a highly entrepreneurial spirit, and for this reason, it should come as no surprise that Reuters recently included USC on its list of the most innovative universities in the world.
Given the profoundly important role of innovation in the future of the global economy—and USC's deep commitment to its rapid advance—we have elected to devote a major portion of this issue to the subject—a first for USC Trojan Family Magazine. Taken together, the stories will give you a sense of the vast scope of innovative work being done at USC, and how our community works together to solve some of the most pressing concerns of our time.
As we move these innovations forward, though, we build on a proud past. A recent article in Business Insider marveled at USC's "surprisingly deep list of graduates who left a strong footprint in the overall tech industry." Our alumni helped found a range of dynamic companies, including Salesforce, Box, Apple, Myspace, Lucasfilm, Qualcomm, Geocities, Intuit and Vizio.
The article in Business Insider profiled the nine Trojans behind each of these tech powerhouses, highlighting just a small group of stellar talent that has already emerged from USC: Marc Benioff, Aaron Levie, Mike Markkula, Chris DeWolfe, George Lucas, Andrew Viterbi, David Bohnett, Scott Cook and William Wang.
The number of Trojan pioneers will certainly continue to expand in the coming decades, especially if a campus event last fall is any indication. There, five engineering startup teams presented their business ideas to top venture capitalists and angel investors, and retired Gen. David Petraeus, who is a Judge Widney Professor at USC, and I provided feedback. The participants' ideas inspired everyone in the room—but just as importantly, they reminded us all of the extraordinary spirit of innovation right here on our campuses.