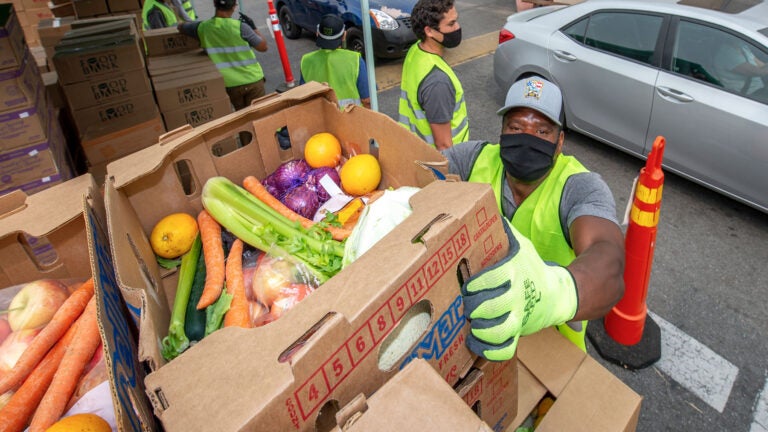 St. Agnes Catholic Church, with USC help, distributes hope to residents of South L.A.
When the coronavirus hit, neighbors' need for food donations grew dramatically. So has St. Agnes' distribution program, which now helps hundreds of families each week.
The Rev. Luis Espinoza and St. Agnes Catholic Church have been helping fight food insecurity in the West Adams district for decades.
Even before the COVID-19 pandemic, the church was feeding about 50 local families facing financial hardship, providing each with groceries. The care packages included dairy, fresh produce and dry goods to feed a family for six to 10 days.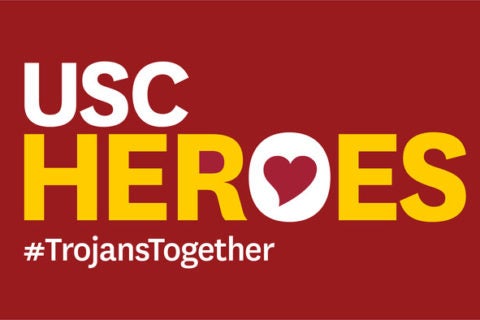 When the coronavirus hit, the need grew dramatically. Residents of the neighborhood were hit hard: Many work in the service industry where jobs were lost or hours greatly reduced. With more families seeking groceries, the parish's already strong partnership with USC — its school is part of the USC Family of Schools — grew further.
"It started in May," Espinoza said. "USC approached us and said, 'Hey, you have a big parking lot. We want to coordinate a food distribution,' to which we said, 'Great, because we want to expand ours.'"
The collaborative effort provided Espinoza with the additional resources needed to facilitate a growing food distribution operation. What began with 50 families being served has grown to 500-600 families that receive a week's worth of food every Saturday.
(Story continues below)
"St. Agnes, along with the Sisters of the Holy Cross, have been doing this for over 30 years," Espinoza said.
"There is a great need in the community. A lot of people lost their jobs," he added. "This [program] prevents them from having to choose between having food or paying rent."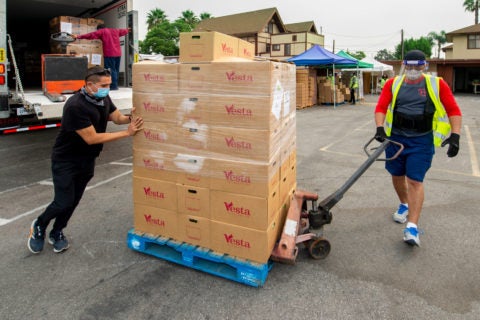 The need for basic supplies and the fight against food insecurity hits home in the neighborhood, as the pandemic is disproportionally affecting people of color and the communities where they live.
"Food insecurity is a real thing in our community," said Kim Thomas-Barrios, associate senior vice president of educational partnerships. "There were efforts to support the most vulnerable that were supposed to be interim. With the pandemic ongoing, the need has grown and we are looking for sustainable solutions. Families aren't able to go to work and make money for the household."
The partnership between St. Agnes and USC has fostered additional collaboration opportunities to help families in need, such as working with the nonprofit organization Baby2Baby, which provides resources to new parents who are facing financial hardship. The organization has donated diapers, wipes, formula and other necessities that can be costly and deplete an already-tight family budget.
The food distribution at St. Agnes has grown solely on word of mouth. With the weekly line of cars stretching around the block, Espinoza is grateful for the ability to meet the need.
"The collaboration happened organically. At one point we were distributing 300 boxes and we would run out. Now, we distribute close to 800," Espinoza said. "There is definitely a sense of gratitude among people in the community."