Syrian-Americans comprise a rich multiplicity of identities, Middle East expert finds
USC Dornsife researcher delves into the vibrant history and valuable contributions of Southern California's thriving community, reversing stereotypes and finding unexpected links with Latin America
When Sarah Gualtieri interviewed Vera Tamoush, the daughter of Syrian Christian immigrants who landed in Los Angeles, Tamoush described her father, Mansur Nahra, as Mexican.
How, asked Gualtieri, associate professor of American studies and ethnicity, history and Middle East studies, did Nahra, a Syrian migrant, become so identified with being Mexican that his own daughter described him as such? Answering this question involves Gualtieri tracing Nahra's journey from Lebanon (then a part of greater Syria) to Mexico and then on to Los Angeles via Texas in 1913.
Tamoush asserts that Nahra was a quintessential "step" migrant, making several journeys throughout his lifetime in pursuit of stability and economic prosperity for his family. But how did these multiple migrations shape his identity?
Arab immigrants
Gualtieri, who interviewed Tamoush for her current research project on the history of Southern California's Syrian-American community, seeks to understand Nahra, and Arab immigrants like him, not merely — as she writes in the introduction to her book — as a Syrian immigrant who ended up in Los Angeles, but also as a man who came to the City of Angels imprinted with experiences in pre-revolutionary Mexico.
"Mansur was a Spanish and Arabic-speaking merchant whose 'Mexicanness' may help explain why he ended up in East Los Angeles, the owner of a furniture store that catered principally to a Spanish-speaking clientele," said Gualtieri of the USC Dornsife College of Letters, Arts and Sciences. "Though he later moved to suburban Downey, he still longed for the rhythms of life in East L.A.
"I became fascinated with this multiplicity of identities."
Her project, originally focusing on L.A., began to expand outwards to Latin America as she learned how many Syrian migrants arrived in Southern California after first moving to countries there — Argentina and Mexico in particular.
"These Syrian migrants ended up in L.A., but sometimes maintained intricate connections to communities in Latin America where they had once lived," Gualtieri said.
I wanted to develop a project that would tell the story of this movement of early Syrian migrants.

Sarah Gualtieri
"I wanted to develop a project that would tell the story of this movement of early Syrian migrants — many of whom came from what became the Republic of Lebanon — to the Los Angeles area but that would also be a window into understanding their connection to multiple spaces they called home," she said of her research, recently awarded a National Endowment for the Humanities fellowship.
Breaking stereotypes
More broadly, Gualtieri is interested in trying to change the perception in which people of Arab origin and descent are portrayed as perpetually foreign and unable to assimilate.
"This perception is so out of sync with the historical record that I want to find a way to tell this story so that we may as educators undo this idea that being both Arab and American is somehow an oxymoron," she said.
Gualtieri said this perception of perpetual foreignness or "otherness" can be traced back to the first wave of Arab immigration to the United States in the early 20th century.
"Those first immigrants came mostly from greater Syria and their race wasn't clear to Americans," she said. "In some cases they were thought to be Asian or not to be white, and cases were heard in courts across the nation in which their racial identity was litigated.
"That perception of being unassimilable into American whiteness was then magnified in popular entertainment, film and the media, which I think has been especially irresponsible in propagating this image of Arabs as unable to integrate into American society."
On the record
Gualtieri said the historical record clearly contradicts this, with the 1920s census showing Syrians living, working and raising families in communities across the nation.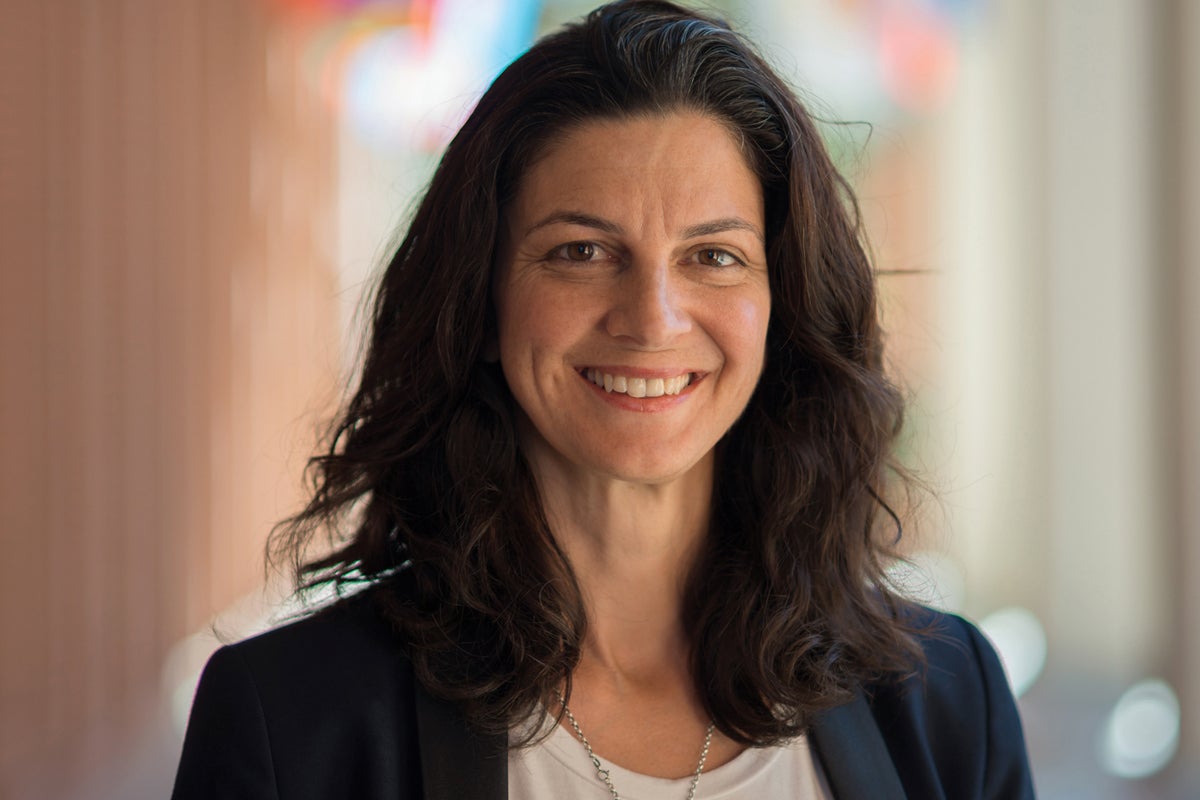 Fascinated by this disconnect between perception and reality, Gualtieri's research explores the work of scholars who have focused on media and film that feature tropes or archetypes of Arabs.
"They are often negatively portrayed as terrorists or women-haters or about to commit an act of violence — usually against a subject who is more classically marked as American," she said.
The negative archetypes of Arabs portrayed in these films have become so universal that Gualtieri said she can see their effects on her undergraduates who, on the first day of her class, are asked to write down terms they associate with the Middle East.
Gualtieri's goal is to dismantle these stereotypes, help students critically engage with them and introduce new narratives about the region.
Her research explores family histories in which the perceived foreignness of Syrian migrants is frequently contradicted by their everyday interaction with L.A. communities.
"When we see how Syrian shopkeepers like Mansur formed very close relationships with their clientele in East L.A., we start to see Syrians as Angelenos, and that becomes a way to push against those notions of perpetual foreignness that resurface so often in contemporary discourse."
Added Gualtieri: "My research shows that people can be productive citizens of American communities and have ties to other nations — in the way that many Syrians have ties to Mexico and Argentina — and that becomes a creative landscape for their children and grandchildren."
Gualtieri noted that, contrary to the status quo, mainstream America would do well to understand there are more ways than one to be American.
"If we could use the language of plurality a bit more, we would be in a better position to understand the rich tapestry of American society — a tapestry that for over a century has included Syrian-Americans."