Prices take flight ahead of Thanksgiving, Black Friday
Consumers may need to consider more cost-effective alternatives as compounding economic crises make it more expensive to enjoy holiday traditions we know and love. USC experts explain.
It's been a rough year for consumers. Inflation has sent prices soaring for just about every commodity on the market, making it harder for Americans to buy everything from homes and cars to their beloved pumpkin spice lattes.
Fatigued from living through "unprecedented times," many Americans look to the holiday season for respite. To some, the traditions are sacrosanct. But the current state of the economy might make it more difficult than ever to have a traditional holiday season.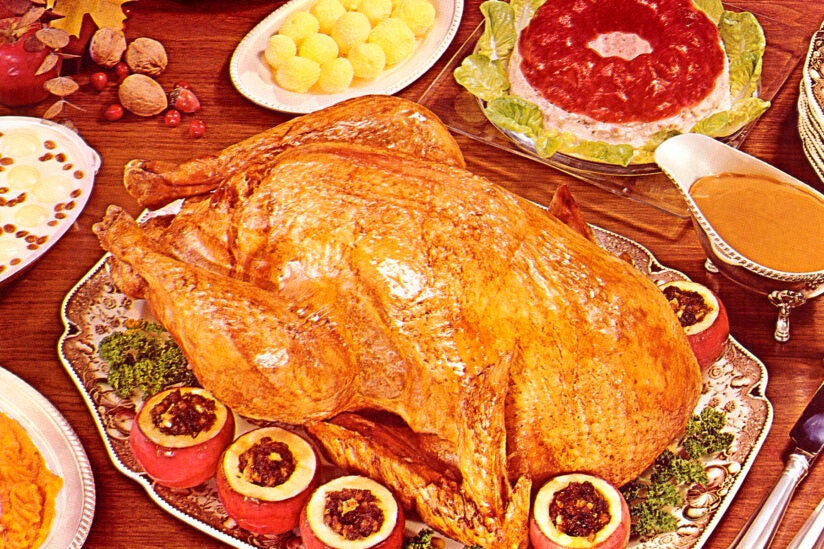 It's a bad year for the bird, too. Between inflation, supply chain disruptions and outbreaks of a new strain of bird flu, turkey prices might be high enough to warrant taking the bird off the Thanksgiving Day menu — or even dining out.
"Just when we thought we had been through COVID and associated supply chain issues such as labor shortages, port backlogs, inflation and continued geopolitical tensions, we are now faced with a new strain of avian influenza which has eliminated more than 6 million turkeys nationwide," said Nick Vyas, an assistant professor of clinical data sciences and operations at the USC Marshall School of Business.
According to the U.S. Department of Agriculture, that's about 14% of the nation's total turkey production. And turkey isn't the only dish on the Thanksgiving menu that experts anticipate costing more than ever. Food prices are predicted to be up between 4.5% and 5.5% over last year.
"Some items and inventory levels will be very volatile as we continue to manage the supply and demand cycle," said Vyas, an expert in global trade and supply chains.
"The backlog at the ports has eased, but we still have issues with inflation leading to higher costs, the Russia-Ukraine crisis and China's continued policy on zero COVID. Apple announced that supply coming out of China would impact iPhones and many other commodities.
"The uncertainty of the supply chain, in my view, will continue well into 2024. So, we have another 12 to 18 months of dark clouds hanging over our supply chain networks."
Thanksgiving cost: a glimmer of hope for the nostalgic among us
Prices may be high, but USC experts offer tradition-loving consumers some hope. Jorge Barraza, an assistant professor of consumer psychology at the USC Dornsife College of Letters, Arts and Sciences, notes that purchases with deep emotional connections might be spared.
"What we should expect is that grocers will be willing to absorb a bit of that increase in order to strengthen consumer relationships and bring more holiday shoppers into their stores," he said. "Walmart, Aldi and a few others have already mentioned they are keeping prices at 2021 levels or lower than inflation.
"Where we might expect consumers to be hit are those that wait longer to get a bird. If costs do not lead to a drop in consumer demand and supply is not keeping up with demand, there will be many families seeking alternatives for the holiday. That can result in a break in tradition. Since traditions are like habits (behaviors we do without much deliberate thought), many families may start to move beyond the turkey this holiday season."
Pent-up demand expected to spark consumer interest, though product availability will be uneven
Lars Perner, an assistant professor of clinical marketing at USC Marshall, expects retailers to feel pressured to make good deals available to consumers. "Many retailers committed to large order quantities a year or more ago, and may even have locked in prices, since manufacturers often give retailers large discounts for ordering so far in advance," he said.
Shoppers will need to be flexible, Perner warns, noting that product availability will likely be uneven this holiday season. "With a lot of pent-up demand from last year, when supply chain problems limited the assortment of gifts available, there may be considerable consumer interest in holiday gifts this year.
"In post-pandemic times, more consumers who liked to shop in person before will have come into the habit of shopping online. It is likely that sales will continue to start earlier and earlier, with Amazon already having a second Prime Day earlier this fall."