The Rise of LA's Startup Ecosystem
Los Angeles may not be the first name that jumps to mind when it comes to tech startups. But Silicon Beach is flourishing, and USC plays a starring role.
The outdoor sports website The Inertia has the kind of office space that Silicon Valley tech whizzes dream about. There's an elevator outfitted with a putting green and mini golf clubs. Surfing and extreme snowboarding video games are scattered around to get the creative juices flowing.
But the office isn't in Mountain View. It's 350 miles down the California coast, in Venice. For lifelong surfer Zach Weisberg MBA '13, The Inertia's founder and CEO, Southern California is the perfect place to combine journalism, entrepreneurship and his love for surfing into a burgeoning business.
USC has fueled and nurtured startups from cinema to biotech. Now it's helping to grow the "Silicon Beach" community of tech entrepreneurs.
A stint as an online editor for Surfer magazine in 2010 opened Weisberg's eyes to digital opportunities in the world of extreme sports. He decided to apply to the USC Marshall School of Business MBA program and launched The Inertia during the application process. He continued to run the website between classes, and in 2011, the site—dubbed the "Huffington Post of surfing" by Forbes—won $15,000 in seed money in a USC Marshall venture competition. Weisberg hasn't looked back since. "I love the uncertainty involved in building your own project," he says. "It's all up to you to create a viable business and do things you love."
Weisberg has company in Los Angeles—and in the Trojan Family. For decades, USC has fueled and nurtured startups from cinema to biotech, and now it's helping to grow the "Silicon Beach" community of tech entrepreneurs around Los Angeles and beyond.
Entrepreneurship is in USC's blood. USC Marshall's Lloyd Greif Center for Entrepreneurial Studies is the oldest integrated entrepreneurship program in the U.S., and it keeps growing—jumping to more than 3,100 enrollments this year, compared to 2,200 five years ago, says director Helena Yli-Renko. "Whether you're an engineer or an artist you're going to need these skills," she explains. "As the economy has become more disaggregated, many careers have become entrepreneurial in nature. At the same time, entrepreneurship is pretty accessible these days."
While no one tracks USC's precise footprint in the tech startup scene, the website angel.co lists more than 6,800 USC alumni involved in nearly 1,900 startups. With the Trojan Family network entrenched in media, entertainment, engineering and business, Trojans are starting, funding and spinning off tech-based ventures.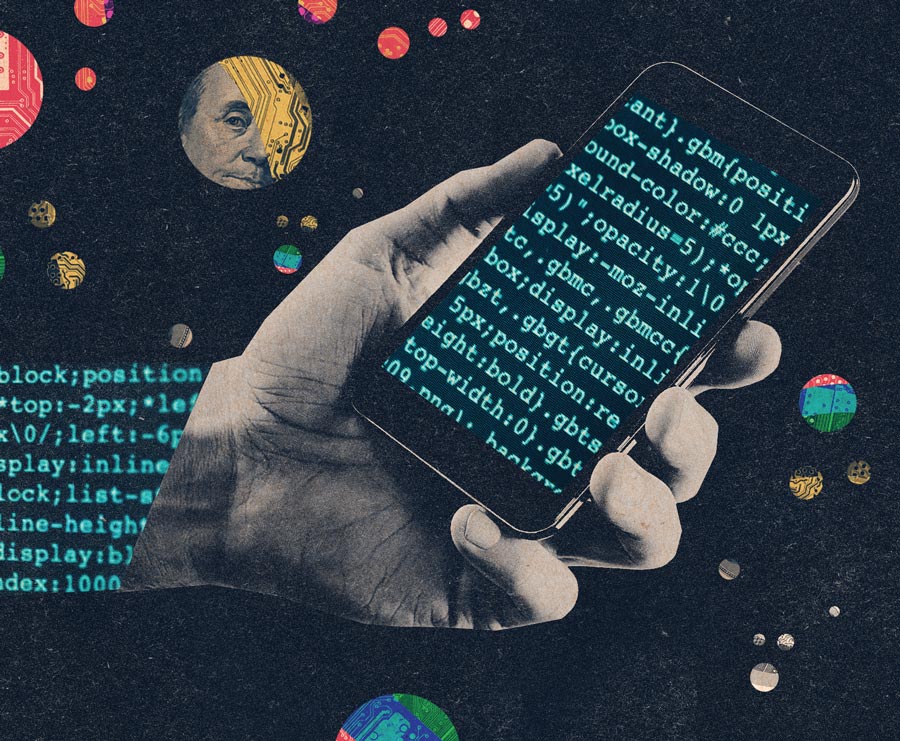 The Hollywood Effect
"Silicon Beach is real. If you measure the number of dollars of venture money coming in, it's real," says Andrea Belz, entrepreneur-in-residence at the USC Viterbi School of Engineering who also has appointments at the USC Iovine and Young Academy for Arts, Technology and the Business of Innovation and USC Marshall. Investors infused about $2 billion into LA and Orange County companies in the last half of 2015 alone, reports PricewaterhouseCoopers.
Investors infused about $2 billion into LA and Orange County companies in the last half of 2015 alone.
Los Angeles has a thriving network of startups from Silicon Beach to Hollywood. And although the region's scene may not be as well known as a certain valley in Northern California, it has a high-tech history.
"USC and LA both have a deep set of relationships in aerospace and defense, which has always been a big driver of technology and innovation," Belz says.
Add to that LA's status as a magnet for dreamers and creative entrepreneurs.
"Every movie and every TV show is a startup," says Peter Marx, chief technology officer for the city of LA and adjunct professor at the USC School of Cinematic Arts. "People talk about the Hollywood Model, which means coming together and bringing an idea to life." Just as a startup may unite the skill sets of programmers, designers and visionaries who started out as strangers, the same is true of any movie, game or television show.
A decade ago, some of the first startups in LA were based around media, entertainment and fashion. Today, startups have become diversified, and hot startup fields like robotics, games and virtual reality are about providing services or delivering experiences—areas of strength for USC and LA, Marx says. "Los Angeles is the place technology comes to be humanized."
Paul Bricault, founder of digital media accelerator Amplify.LA and adjunct professor at the School of Cinematic Arts, saw LA's startup culture change in another way during the last five years.
Los Angeles is the place technology comes to be humanized.

Peter Marx
"Historically, the startup soil system in LA had great topsoil but not great roots," Bricault explains. But the culture changed with the help of universities like USC, government efforts and venture capital funds aimed at growing companies. "Now entrepreneurs who have raised big money give back and promote others' work. The larger companies they create end up spinning out younger employees and creating a virtuous cycle that didn't exist in LA previously," Bricault says.
Engineers' outlooks also changed. "Traditionally, engineering grads went on to grad school or to large, established companies. But the recent explosion in technology has created many opportunities for ideas to flourish through small startups," says Yannis C. Yortsos, dean of USC Viterbi. Today many USC student engineers strive to create their own apps and ventures. Innovation and entrepreneurship now comprise one of the four pillars of USC Viterbi, and in 2010, the school created several programs to support and enable meaningful startups and enterprises.
At the same time, engineers now stand at the center of LA-based companies, not just on the fringe, says Ashish Soni MS '02, founding director of the USC Viterbi Student Innovation Institute. "The days when a businessperson would write a business plan and hire a team of engineers are gone," he says.
The culture has shifted so much that in 2015, the prestigious Global Startup Ecosystem Report ranked LA's environment third best in the world for startups, after Silicon Valley and New York. The USC Institute for Creative Technologies was one of the first big tenants to move into the Westside's Playa Vista development a few years ago, helping to catalyze what's now a buzzing hub for integrated media. Today outfits like Snapchat, TrueCar and Oculus are based in the region. "There's no longer a stigma to being here," Bricault says.
USC as a Startup Garden
The tech startup vibe is palpable at USC. Students compete in pitch contests and hold hackathons, while groups like Girls In Tech USC teach teen girls to code. Spark SC unites creative students across schools to team up on projects. The USC Iovine and Young Academy recruits students predisposed to disruptive ideas—and gives them the business, technical and design tools to make them real.
Then there's the USC Viterbi Startup Garage. The six-month incubator program for USC students, faculty and alumni includes $20,000 in funding, space, strategic and financial resources and access to top mentors. The 17 companies supported by the USC Viterbi Startup Garage since 2013 have gone on to raise more than $10.5 million in investment capital and created more than 100 jobs, Soni says.
Number of new entrepreneurs for every 100,000 people in Austin, Texas: 590

…in Miami: 520

…in Los Angeles/Orange County: 500
One of these companies is AIO Robotics in Marina del Rey, California. Since 2012, Jens Windau MS '10 has been a doctoral student in computer science. When Windau and his colleagues tried using 3-D printers to build robots, the available machines couldn't do what they wanted. Together, they built the first all-in-one printer that scans, prints and faxes 3-D objects.
When their Kickstarter campaign raised more than $100,000 in 24 hours, Windau knew they were onto something. The USC Viterbi Startup Garage connected the entrepreneurs with people around USC to fine-tune their machine, and the students gave demonstration machines to any department that might eventually buy an easy-to-use 3-D printer. "USC was really a playground to figure out our target markets," Windau says. The machine, Zeus, is now available through Amazon and more than 50 global distributors.
Number of high-tech workers in Los Angeles: 200,000

Number of high-tech workers in Silicon Valley: 1.7 million – 2.2 million
As USC's environment for startups grows robust, students, faculty and alumni are finding more support across the lifespan of their ventures. The USC Stevens Center for Innovation provides expert advice for faculty, and students can gain exposure for their ideas and learn to pitch them through an annual showcase. Efforts like Blackstone LaunchPad@USC offer mentors for prospective entrepreneurs too.
For more mature startups, the Lloyd Greif Center incubates projects helmed by faculty, students and alumni that need a final push. "Our mission is to drive you from concept to customer with key resources you need along the way," says Dave Belasco '85, executive director of the Lloyd Greif Center and adjunct faculty member at USC Marshall. In addition to more than 70 courses, the center offers incubators, mentors, an accelerator, access to capital and six competitions with $300,000 in prize money.
Value of all startups in Los Angeles: $40 billion-$50 billion
And innovators across USC are spurring startups in their own way, such as the USC Center for Body Computing, which uses technology to improve health. The center has already helped launch mobile apps.
USC entrepreneurs admit to challenges, including less local investment funding than in Silicon Valley. Some still must fly to the Bay Area to meet with venture capitalists. But they see opportunities, too.
Says James Bottom '04, MBA '14, program director of Blackstone LaunchPad@USC, with his trademark optimism: "USC is probably the best place to be building a business right now."