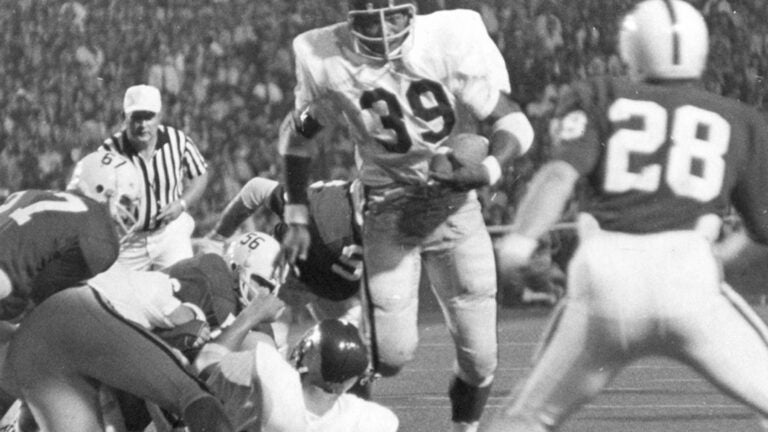 The USC-Alabama game that changed college sports — and more — in the South
The 1970 Trojan squad was the first fully integrated team to play in Alabama.

This story first published on Aug. 30, 2016.

When USC kicks off against the Crimson Tide on Saturday in Texas, history will remember another time the two teams faced off, when much more was at stake than just a football game.
It was 1970, and Bear Bryant's all-white Alabama squad hosted the Trojans in the opening game of the season, a showdown of two of the best and yet two of the most different teams of the previous decade. USC featured a black starting quarterback, fullback and tailback along with a host of other African-American players, and would be the first fully integrated team to play in the state of Alabama. The outcome — a Trojan blowout win — would change everything about SEC football in the years to come.
Sam Cunningham, in his first game for USC, stole the show with 12 carries, 135 yards and two touchdowns. On Saturday he'll be with the team at Cowboys Stadium as an honorary captain.
Find out more about this legendary game and Cunningham's legendary performance.