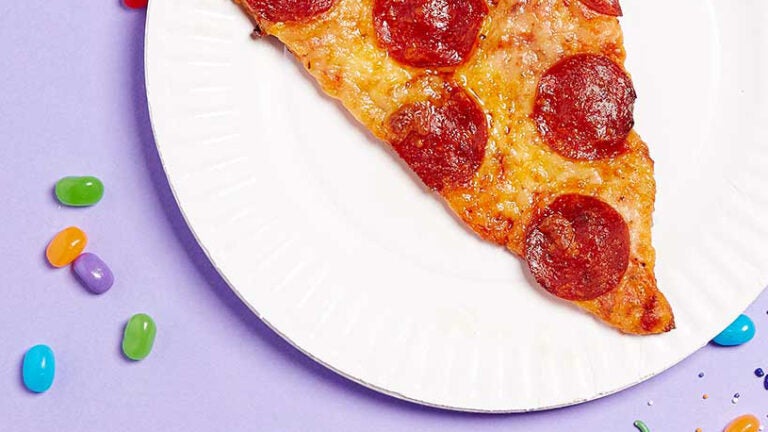 There's More to Body Fat Than You Might Think
Body fat isn't just an inert blob; it's alive and like a major organ, communicates with the brain.
When Michael Goran, co-director of the USC Diabetes and Obesity Research Institute, started studying obesity 30 years ago, scientists thought body fat was inert and simply served as a way to store potential energy for the body. Since then, science has shown that our body fat isn't just a blob.
It's alive.
Body fat operates like a major organ: It releases hormones and other substances, has a blood supply and nerves and communicates with the brain—just as we think of, say, the pancreas. Goran, a professor of preventative medicine and pediatrics, calls this concept of fat a "breakthrough" in a field with no hope of a miracle pill.
Scientists are rapidly identifying the substances that body fat releases and why they matter. For example, they've found that fat pumps out chemicals called cytokines that stoke the immune system and promote inflammation, raising blood pressure and causing other health problems. It also releases a hormone called leptin that can quell appetite and another called adiponectin that helps control blood sugar. And that's just for starters.
There's another factor: USC researchers have shown that fat tucked between abdominal organs like the stomach and liver is more dangerous than fat deposited just under the skin. Deep belly fat emits more of the hormones, fatty acids and other substances that cause harm. But why—and why fat ends up in one place rather than the other—remains a mystery.
At the USC Dornsife College of Letters, Arts and Sciences, scientists are focusing not just on the gut, but also on another key spot—the brain.
Alan Watts, USC professor of biological sciences, physiology and biophysics, seeks answers in the hypothalamus, a master controller in the brain for how and why we eat and drink. And his colleague Scott Kanoski, an assistant professor of biological sciences, is researching the neurobiology behind compulsive overeating. Once scientists drill into the science of bingeing, they can come up with solutions.
One promising target lies in sugar, and how it affects the brain. In studies of rats, Kanoski and Goran found that animals that consumed high fructose corn syrup—the cheap sweetener in soda—had more trouble with spatial learning and memory (how effectively they navigated a maze) than those that consumed sucrose, or ordinary table sugar. Both groups performed worse than rats that just drank water.
And seeing differences in how the sugars fructose and glucose are metabolized is what Keck School of Medicine endocrinologist Katie Page '94, MD '02 calls "one of the most exciting and provocative findings" coming out of her recent work.
Although the two sugars offer the same calories, glucose has some beneficial effects, like working with hormones in the gut to make people feel satisfied so they stop eating. Fructose, though, fails to stifle hunger.
"We've only looked at fructose and glucose by themselves," Page says. The next step is seeing what happens in the brain when fructose and glucose are consumed together—as they're found in table sugar or soda. (See Katie Page's tips on sugar at bit.ly/KatiePage).