Three philanthropists named to USC Board of Trustees
Contact: Eddie North-Hager at (213) 220-1806 or edwardnh@usc.edu
Three accomplished women dedicated to improving the lives of others have been named as members of the USC Board of Trustees: Miriam Adelson, Suzanne Dworak-Peck '65 MSW '67 and Claude Mann. All were elected Oct. 5.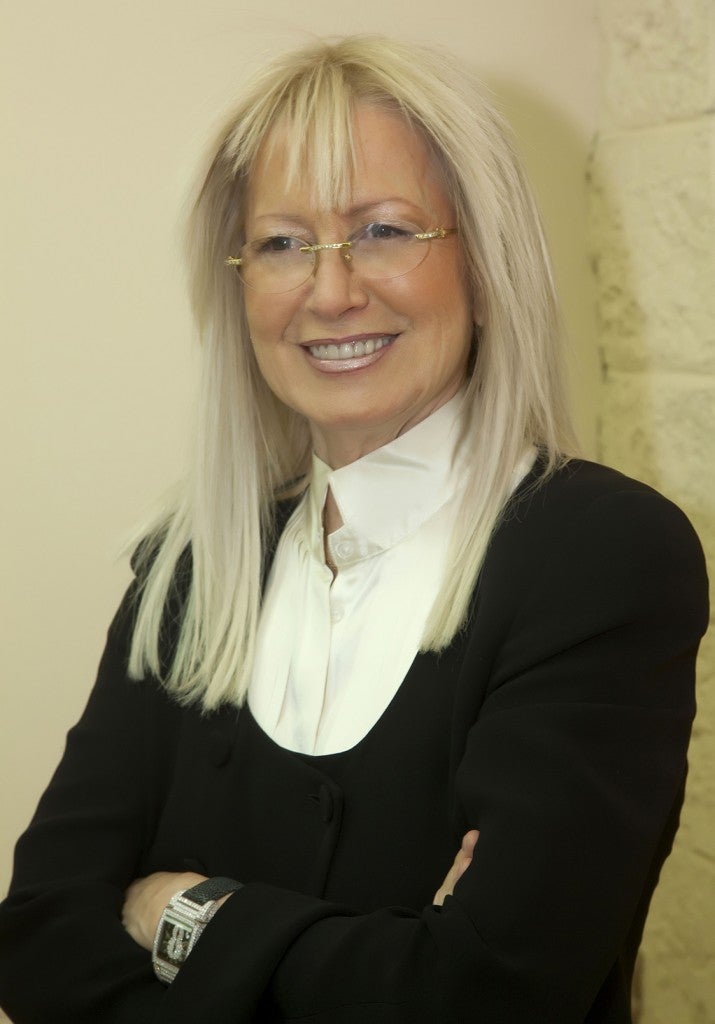 Miriam Adelson
Miriam Adelson is a dedicated researcher, physician and expert in drug addiction. An internist with experience in emergency medicine, she founded, sponsors and is chairman of the board of two major drug abuse treatment and research centers, one in Las Vegas and one in Tel Aviv, Israel. She is also the medical director of the Las Vegas center.
"Miriam Adelson has been a tireless leader in improving the health and wellbeing of others through groundbreaking research and treatment, and her tremendous drive and passion are matched by her extraordinary creativity and kindness," said USC President C. L. Max Nikias. "USC welcomes her thoughtful perspective as a physician and researcher, and I look forward to her vital contributions to our board."
Born in Tel Aviv and raised in Haifa, Adelson moved to the United States in 1986 to become an associate physician at Rockefeller University in New York, where she studied addiction and the spread of HIV among drug addicts. Taking what she learned from her research and treating patients, she founded a clinic at Tel Aviv's Sourasky Medical Center in 1994, instituting a successful program using methadone, a synthetic opiate that prevents withdrawal symptoms without causing patients to get high. She opened a sister clinic in Las Vegas, where she and her husband live, in 2000. Through her clinics, she treats adults and teens who are grappling with painkiller and opiate addiction, helping them to re-establish themselves in school and ultimately lead normal lives.
Adelson earned her bachelor of science degree in microbiology and genetics at the Hebrew University of Jerusalem before pursuing her medical degree at Tel Aviv University's Sackler Faculty of Medicine, where she graduated magna cum laude.
She and her husband, Sheldon G. Adelson, focus their philanthropy through two foundations: the Adelson Family Foundation, which primarily supports programs that benefit Israel and the Jewish people; and the Dr. Miriam and Sheldon G. Adelson Medical Research Foundation, which advances research in oncology, neurology and the biology of addictive diseases. Among the causes they support: Israel's Holocaust memorial, Yad Vashem; Taglit-Birthright Israel, which takes young Jews on trips to Israel; Ariel University on the West Bank; and the USC Norris Comprehensive Cancer Center.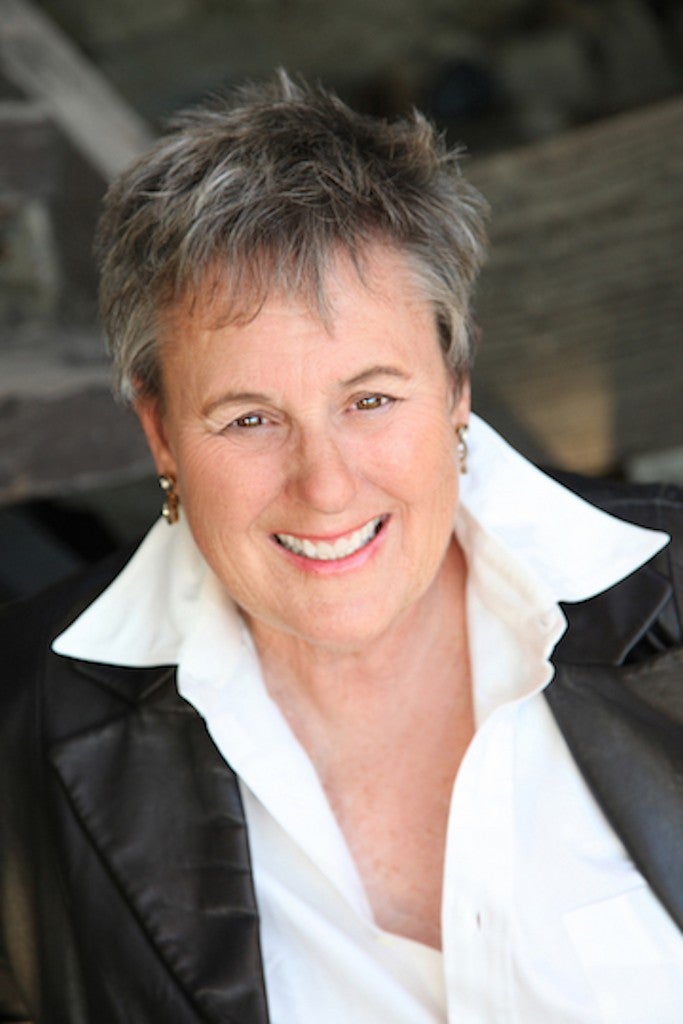 Suzanne Dworak-Peck
A social work practitioner and leader in the field for more than 40 years, Suzanne Dworak-Peck has dedicated her life to improving the lives of people and families in the most vulnerable and underserved populations. She made a gift of $60 million to name and endow the USC Suzanne Dworak-Peck School of Social Work, in September.
"Suzanne Dworak-Peck is a visionary philanthropist who is guided by an unwavering commitment to social justice, and to our students who are following in her footsteps," Nikias said. "Mrs. Dworak-Peck lives her life according to the highest ideals, and our community will benefit tremendously from her exceptional experience, leadership, and courage."
Dworak-Peck has served as president of both the National Association of Social Workers (NASW) and the organization's California chapter. During her tenure, she strengthened the NASW's role in international social work, particularly its relationship with the International Federation of Social Workers (IFSW), an organization representing social workers in more than 100 countries. She also served as president of that organization and is currently its first, and only, ambassador.
She founded the NASW Communications Network Inc., which provided the media and entertainment industries with centralized information and resources for social issues and recognized outstanding portrayals of social workers. She also sits on the board of the California Social Welfare Archives (CSWA), which at USC maintains one of the most extensive and complete collections of California social welfare history.
Dworak-Peck currently serves as chair of the USC Suzanne Dworak-Peck School of Social Work Board of Councilors. Among her many honors are being named Social Work Pioneer by the NASW and Social Worker of the Year by the NASW-California Chapter, as well as receiving the NASW Foundation's first International Rhoda G. Sarnat Award for advancing the public image of social work. Also, the CSWA awarded her its George D. Nickel Award for Outstanding Professional Services by a Social Worker. In 2016, the USC Alumni Association recognized her exceptional commitment to USC and outstanding contributions to the field of social work with an Alumni Merit Award. That same year, the IFSW recognized her contributions to international social work.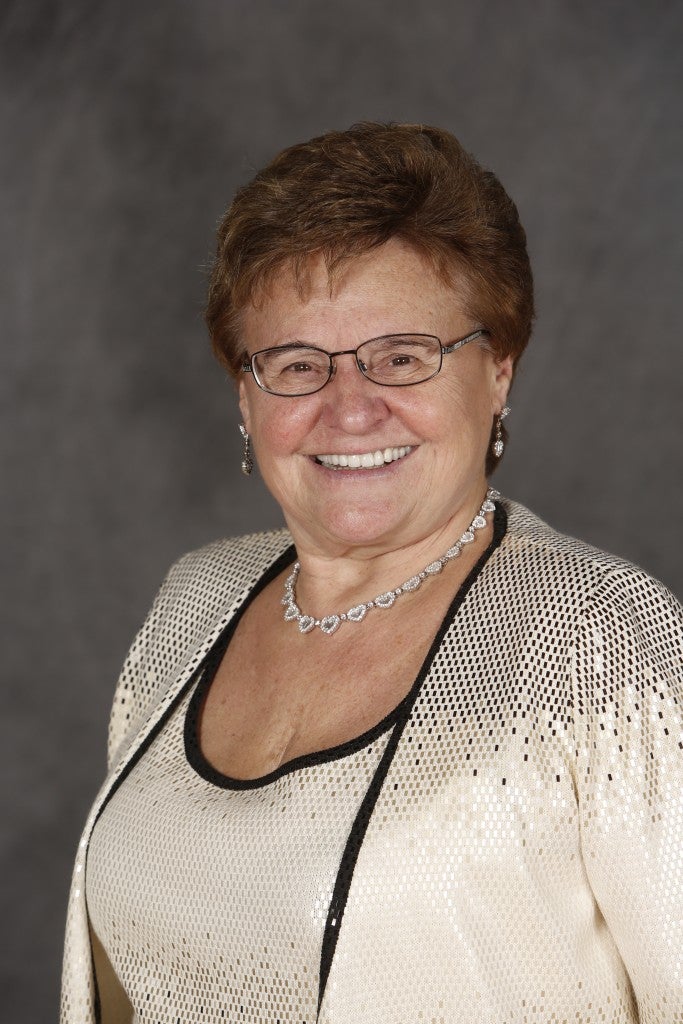 Claude Mann
Claude Mann, elected a life trustee, is the executive vice president of gifting and development for the Alfred Mann Foundation, her late husband's charitable arm.
"Claude Mann is a renowned humanitarian, and a longstanding friend to USC," Nikias said. "She is building on her family's already-extraordinary philanthropic legacy, and brings her unbounded passion and dedication to the cause of improving human health around the world. In USC, she has found the perfect partner."
Claude Mann was born during World War II in a Berlin concentration camp after her parents became political prisoners. At the end of the war, her parents escaped and returned to their native France, where Mann lived in a convent's boarding school. She later studied arts, philosophy and psychology at La Sorbonne.
She and her parents moved to Morocco, where she worked for Siemens AG until 1972, when she moved to the United States. She went into the restaurant business, owning two establishments in the San Fernando Valley: L'Affair in Mission Hills and Le Triumph in Granada Hills.
She leads fundraising efforts for the Alfred Mann Foundation, which serves as a nonprofit research organization devoted to the development of advanced medical products.
Mann has been honored with the Women of Achievement Award from the Women of Sheba, the Woman of Valor Award from the Women's International Zionist Organization and the Larry King Heart Award. She serves on the boards of numerous organizations including the Alfred Mann Institute at the Technion — Israel Institute of Technology, the Los Angeles Opera and the Walter W. Naumburg Foundation.
Her late husband served on the USC Board of Trustees from 1998 until his passing in 2016. He was a humanitarian and entrepreneur who founded 17 companies in the aerospace and biomedical technology industries.
He donated more than $174 million to advance USC's contributions to human health, establishing the Alfred E. Mann Institute for Biomedical Engineering at the USC Viterbi School of Engineering. The institute invests funds to accelerate the commercialization of bioengineering or medical inventions.
###