A diploma six decades in the making: Former Trojan student-athlete earns degree at 85
Tom Capehart did more than most during his time at USC. Now, at age 85, the former four-sport athlete can finally add "graduating" to that list.
For over 60 years, one simple question has consistently bothered Tom Capehart: Where did you go to school?
It's not as if Capehart didn't have an answer. The Pasadena resident played football, basketball, water polo and swam for USC in the 1950s. He's been a Trojan almost his entire life, donating to the university and attending as many athletic events as he can get to. Capehart was always an alumnus — just never a graduate, until now.
At the age of 85, and with his remaining two credits finally out of the way, Capehart achieved what he had set out to do over half a century ago: He has earned his degree from USC as part of the Class of 2020.
"I'm just happy to have the degree," he said. "I felt sort of guilty all these years — not like an imposter, but I didn't feel fulfilled."
Next week, Capehart will leave USC with his bachelor's degree in education. Saying his road to that degree was unorthodox is an understatement.
Poor beginnings and the route to USC
Born in 1934 on a farm in between towns of Selma and Kingsburg, Calif. — about 20 miles southeast of Fresno — Capehart was the youngest of three, with the closest in age being 22 years older. His father was a day laborer, their home had no running water or electricity and, when he was only 4 years old, Capehart's mother died at age 49.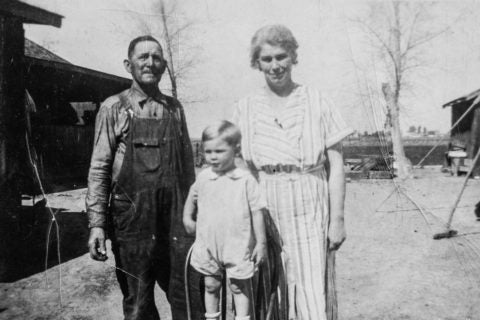 His father began to experience his own health problems. After he suffered a heart attack when Capehart was around 10, the family was forced to move into the town of Kingsburg. Only a few years later Capehart's father would develop cancer, and the youngest of three would turn to the community as his second family and develop his love for sports.
"The community of Kingsburg basically raised me because of my situation with my family," he said. "The coaches and all the people [of the town] had a very positive influence on my life."
A four-sport athlete — football, baseball, basketball and swimming — at Kingsburg High School, Capehart was team captain of the football team and helped lead the Vikings basketball team to a league title his senior year. He was also a left-handed pitcher and first baseman who caught the attention of pro scouts.
Capehart was offered a contract by the Boston Red Sox his senior year but was advised by his coach, mentor and surrogate father figure Laurence Langley to get an education. Capehart was offered scholarships to both Stanford University and USC, but Langley, a USC alumnus, encouraged him to become a Trojan and play football for head coach Jess Hill.
Student-athlete sees his basketball and football dreams end
After graduating from high school in 1952 with 52 other people in his class, Capehart arrived at USC that fall to play football for the Trojans. Since he was on the freshman team and not allowed to play varsity, per then-NCAA rules, he decided to also play basketball.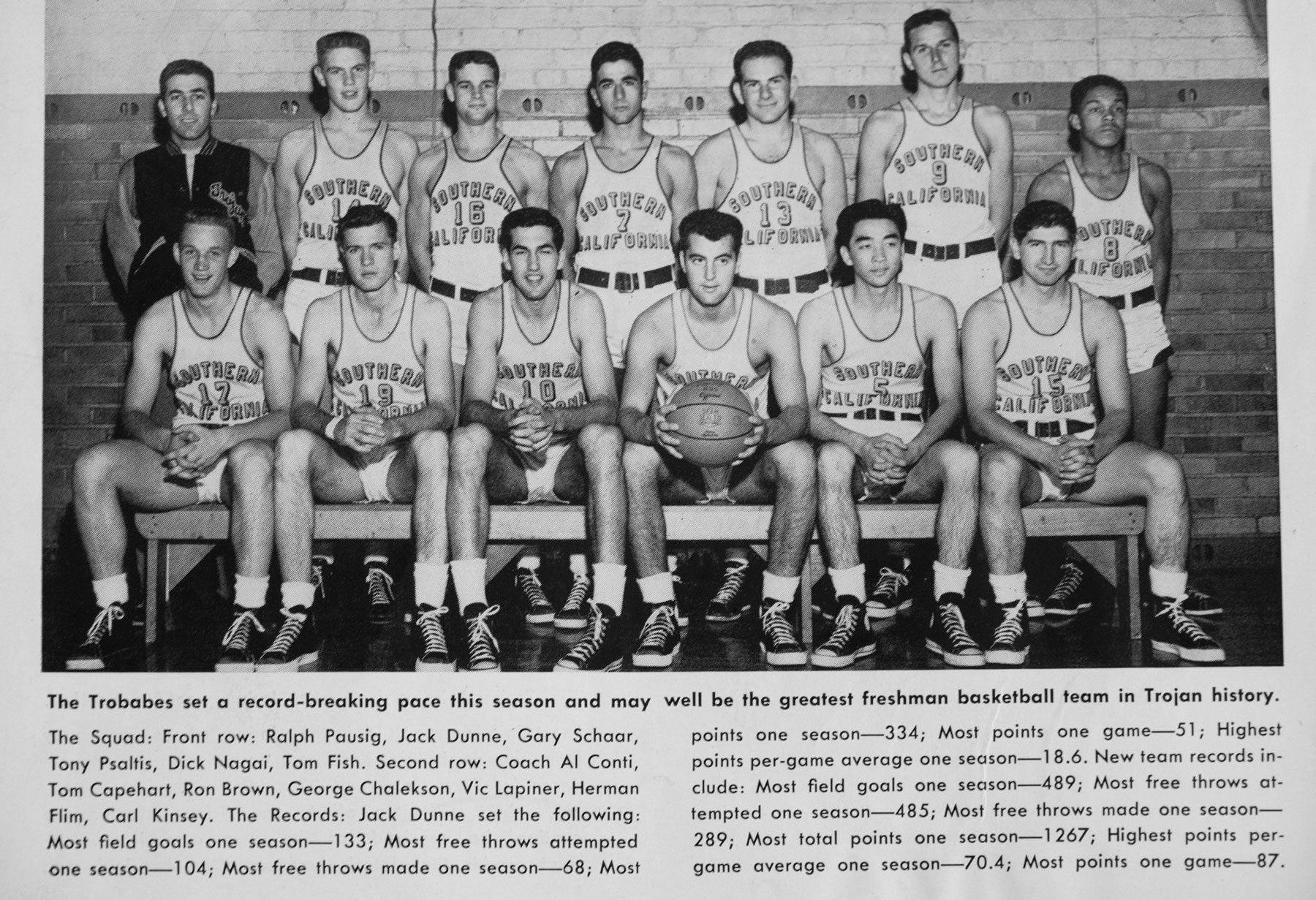 While getting accustomed to a non-varsity role, large class sizes and life on campus, he was dealt two significant blows. He was injured during a basketball game and later diagnosed with a hernia that required surgery. While recovering from the injury that promptly ended his Trojan basketball career, he was dealt the biggest blow: His father died.
"It wasn't unexpected," Capehart said before pausing. "But I guess it always is when you lose the only parent you have."
In his time of need, Capehart found a sense of family with his teammates and freshman football coach Jess Mortensen. After a successful freshman year and fully recovering from his hernia surgery, Capehart was ready to play varsity football for the Trojans. But in his first game, he suffered a left knee fracture. His collegiate football days were over.
Capehart admits that he was lucky those days ever began in the first place. At 13, Capehart was nearly killed when he and a friend were struck by a passing car that was trying to evade police. Capehart suffered a compound spiral fracture to his left femur and was in a cast for around six months. About three years later, he tore his ACL while playing basketball and required surgery to have the damaged ligament removed.
From potential physical education teacher to insurance guru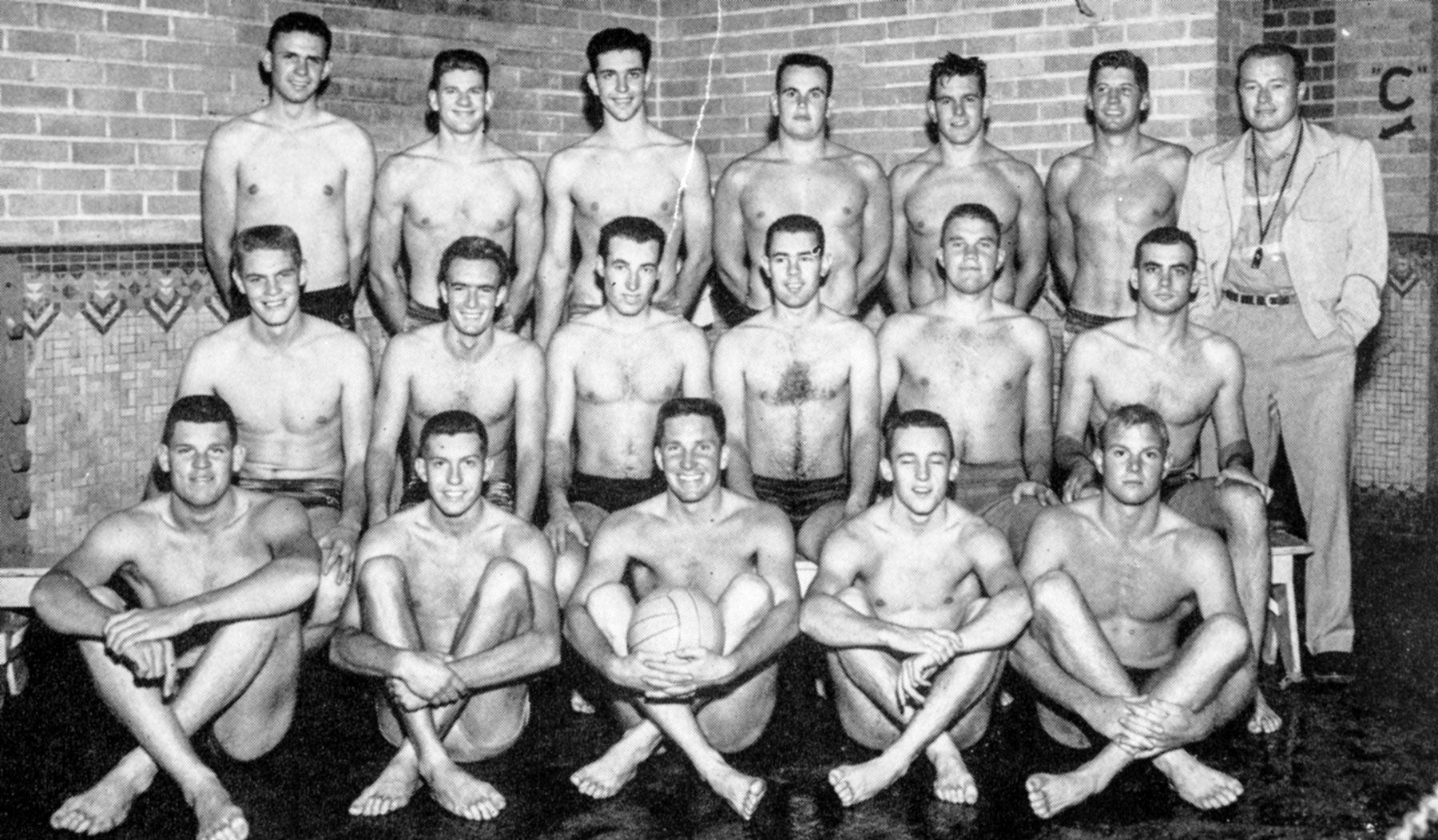 When he was told he could no longer play football, a USC teammate joked that he should try out for water polo, though Capehart didn't take it as a joke.
"I took it as a challenge," he said.
Despite being unfamiliar with the rules, Capehart had a major advantage as a left-handed thrower. After showing his grit by guarding the team's All-American, he was officially a member. He then tried out and made the swim team once the season came around, though Capehart admits he didn't particularly enjoy that sport.
"I really liked the team sport aspect of water polo," he said. "I just never enjoyed swimming as much."
By the start of his junior year, Capehart was well set on his path of becoming a physical education teacher, before hitting another setback. He needed to take a four-unit course in order to graduate, but there were two main issues: Capehart was still recovering from that serious injury, and the class involved boxing, wrestling and gymnastics. The class was also only offered every other year, and even though his scholarship was honored after the injury, it only lasted four years.
Luckily, during his final year on campus, Capehart began to take night classes with an insurance company. Once licensed, he started selling policies to friends and students on campus. Capehart was working on building his clientele when he returned to take a two-credit salesmanship course at USC in 1958. He returned to the insurance business and — roughly 15 years later — reached back out to the university about finishing up, only to be informed that USC no longer offered a degree in physical education. And with that, Capehart remained two credits short for almost 50 years.
"Over the years I tried to [come back], but when I found out that they no longer had physical education, I sort of gave up," he said.
The quest to earn those last two credits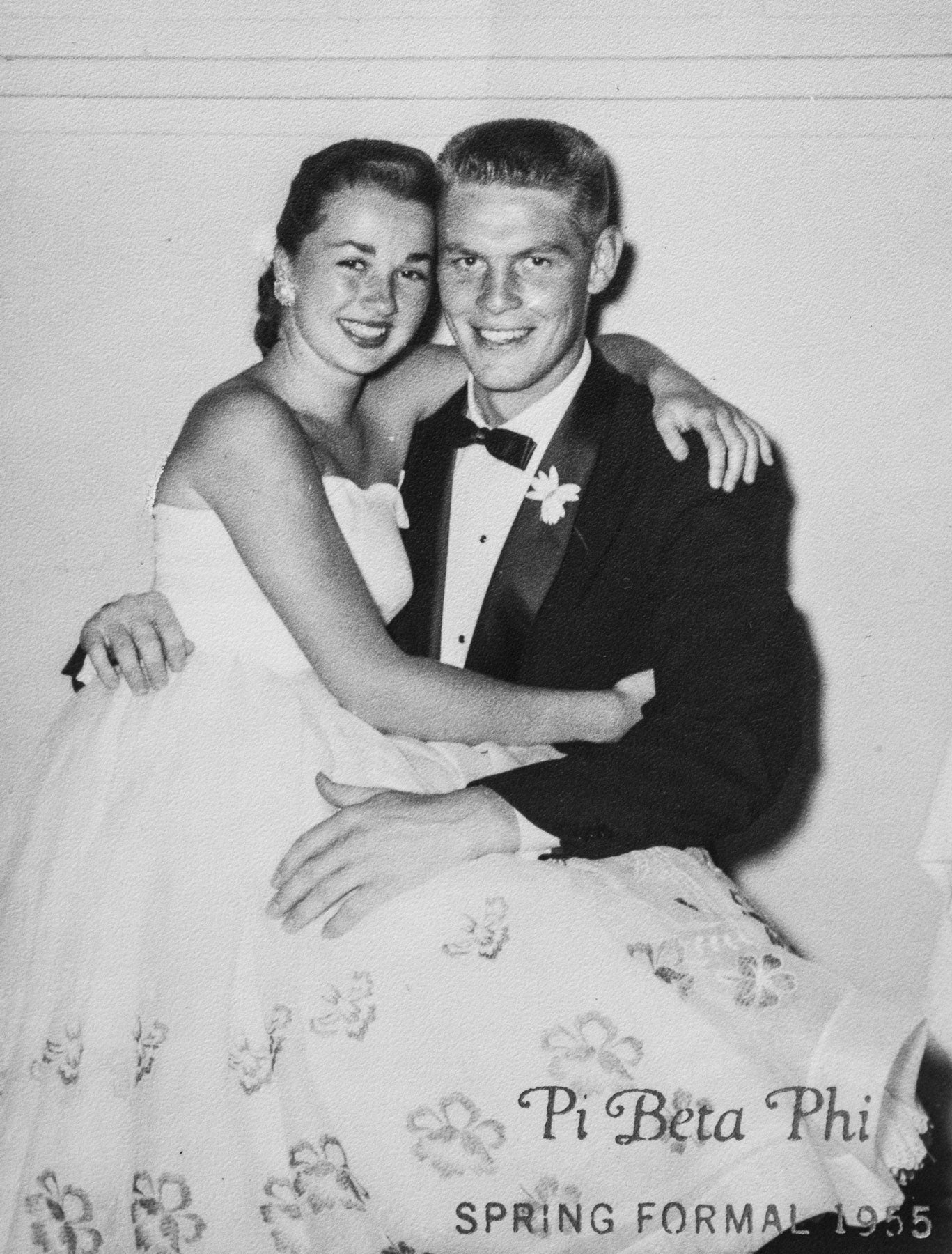 In 1957 he married his college sweetheart, Karen, and the couple had two boys, Bryan and Jeff, born in 1959 and 1961. The couple now has four grown grandchildren as well.
Despite never graduating, Capehart went on to have numerous successes in the insurance business over a 42-year career. He also started his own life insurance agency, Capehart Insurance Services, and opened offices all around Southern California.
Although neither of his sons graduated from USC, Capehart's passion for the university remained. He went to every home football and basketball game last season and has been making steady donations to the university throughout his life.
Last year, USC Assistant Athletic Director Scott Wandzilak approached Capehart at Annandale Golf Club — where the latter has been a member for over 50 years — about the Trojan Athletic Fund's Heritage Association Spotlight. While explaining his story and time at USC, Capehart admitted that he had never graduated, and Wandzilak encouraged him to contact the university about a path to earning his degree.
"When he talked about being a few credits short, you could tell how much it bothered him," Wandzilak said. "He is a perfectionist and so very badly wanted to complete this chapter."
After writing to the USC registrar's office, he was told to contact Angela "Laila" Hasan at the USC Rossier School of Education. Hasan oversees candidates who want to teach science, mathematics and physical education, so the two met to discuss what the final leg of his college journey would look like.
"We hit it off right away," Capehart said.
In explaining his story, Hasan said she was immediately struck with how much Capehart had accomplished throughout his life and admitted she was slightly puzzled by why he would want to come back to school at 85 years old.
"When you're in school, you're learning how to become Tom Capehart," Hasan said.
She decided that, to complete his final two credits, he should write his autobiography. Hasan developed his coursework, and the two started talking about what it meant to tell his story. She also originally planned to meet one on one over Zoom, so he didn't have to commute from Pasadena every week, but she said he was having none of that.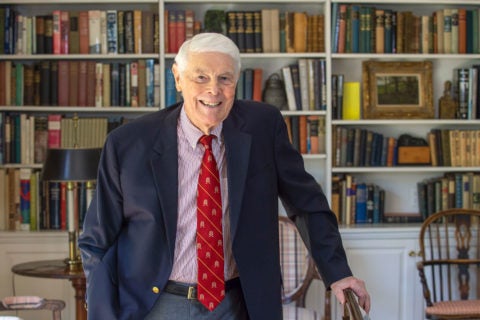 "At a certain point, I just kind of let him go, and told him to just tell this story the way that it comes to him," Hasan said. "He researched within himself, and so it was very powerful from that perspective."
Eventually, his life story came down to around 200 pages. Though he might have to tweak the ending slightly to include exactly what it felt like to receive that diploma — and perhaps include his parting words to his fellow classmates. After all, he was asked to speak at USC Athletics' student-athlete graduation ceremony.
85-year-old grad doesn't mind celebrating on Zoom
Capehart won't have the opportunity to walk across the stage in his cap and gown as a member of the Class of 2020 this spring. Nor will he get to pull his speech out from under his gown, adjust the mic at the podium and look out at his fellow student-athletes.
Still, Capehart isn't disappointed. He's still speaking to his classmates, even if it is over Zoom, and imparting some of the wisdom he has learned in his 85 years. But as he shared a few excerpts from his planned speech, one particular part stood out: "When you set your sights on something, do it right or don't do it at all."
Though that piece of advice would not exactly be considered a revelation, it's held true for Capehart. How else do you respond from a serious injury by trying a new sport, or make a successful career out of something you had only take a few classes on? How else do you come back to school at 85 years old to earn your degree?
"All of my teachers and all of my coaches [I've had] and everybody that supported me along the way probably wanted to see me graduate, and I never had that opportunity," Capehart said. "When I originally went to 'SC it was to graduate, to get an education, and now I've done just that."