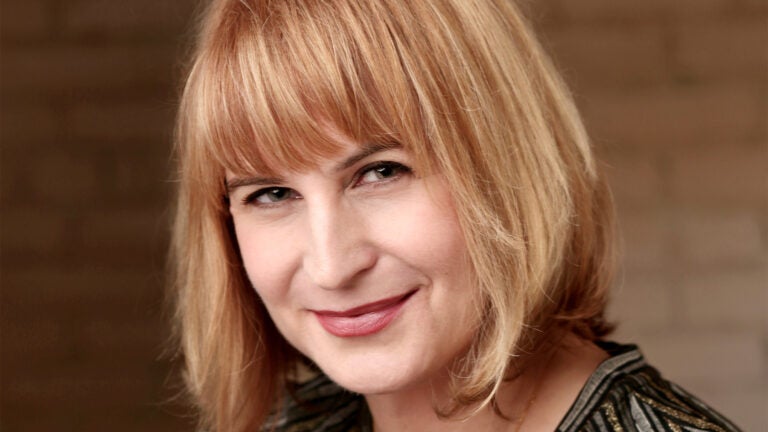 Trailblazer Julia Ritter strives to make dance a safe space
TITLE IX: The dean of the USC Kaufman School of Dance sees the impact that Title IX has had on the dance profession, but still recognizes the need to make progress.
Editor's note: Title IX — the landmark legislation that prohibits sex discrimination in educational institutions that receive federal funding — was signed into law on June 23, 1972. In recognition of this anniversary, we'll be profiling Trojan Title IX trailblazers throughout the year.
The exam was anything but routine for Julia Ritter.
Ritter, dean at the USC Kaufman School of Dance, was teaching in Germany as part of a Fulbright fellowship in 2002. She was nursing an injury and needed physical therapy. The school referred her to a doctor's office near campus. What came next was bewildering, if not jarring.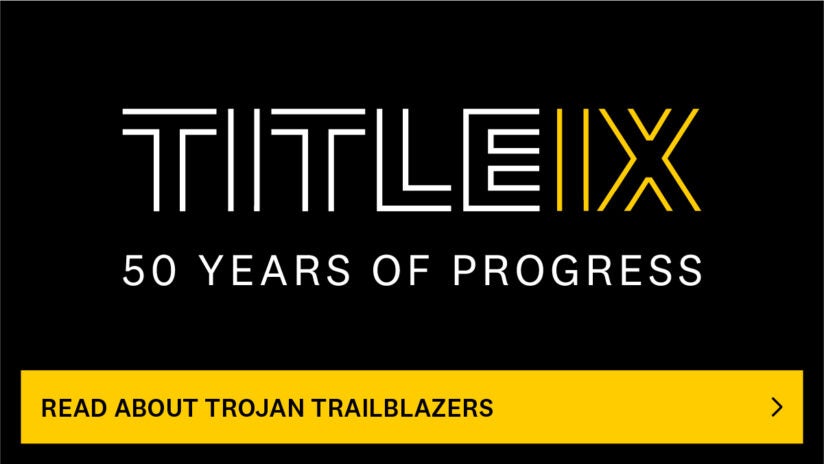 "I left the appointment feeling very uncomfortable, and then I got phone calls," said Ritter, who received multiple late-night messages from a male physician insisting that she return for reevaluation. "It got to the point where I started thinking, 'This is not normal.' I vividly remember feeling like I had no place to go, no one to talk to. It was a very vulnerable moment."
It was also, Ritter recalls, the first time she felt a palpable sense of the stereotype that "dancers are so free and comfortable with their bodies" — a notion that Ritter deemed "problematic" when it comes to professional working conditions.
And it's nothing new, as a plethora of ongoing lawsuits involving harassment and discrimination at venerable arts institutions around the world illustrate.
For Ritter, the encounter in Germany was indicative of the undercurrents that have long plagued the dance field. Having been a leader in dance and higher education for more than two decades, she remains keenly aware of the power dynamics that lead to extraordinarily uncomfortable situations.
It used to be that feelings didn't matter, that you had to go out and rehearse or perform at any cost — no questions asked.

Julia Ritter, USC Kaufman dean
"Dance is physical. That's the nature of it," Ritter said. "It can be beautiful and moving, but it also needs a greater level of scrutiny because there's touch and intimacy and raw emotion. There's also a perception — in classical dance, especially — that female dancers are submissive to the men.
"It's gotten better," she said. "People today are more aware of their rights and have a better idea of what a healthy working environment should be. It used to be that feelings didn't matter, that you had to go out and rehearse or perform at any cost — no questions asked."
Title IX and its impact on dance

Ritter was in college when Title IX became law in 1972. She remembers thinking then that it had mostly to do with athletes. It was later that Ritter and a generation still coming of age realized what the groundbreaking legislation meant for them. That feeling has carried over to now.
"The discourse around Title IX has often prioritized women's equity," Ritter added. "But if you look at the population of dance artists that self-identify as nonbinary or transgender, there's a much bigger population that needs to be recognized. I think that's where Title IX has had a really big impact for the dance profession."
Ritter, an alumna of the Harvard Management Development Program and the HERS Leadership Institute, a leadership development program for women in higher education, says Title IX, indirectly or directly, is having an impact on the way contemporary artists are speaking on their experiences. Those include Jae Neal, a transgender dancer and writer who performs with the lauded New York-based company A.I.M by Kyle Abraham (Abraham is the Claude and Alfred Mann Endowed Professor in Dance at USC).
In a recent article for Dance Magazine, Neal described their nonbinary status as a "tumultuous and beautiful revolution within my body," and that dance has "long been used to explore concepts of revolution amongst communities." In February, Neal was one of a handful of company dancers who spent time with USC students during a four-week residency at USC Kaufman.
"Jae is an incredible dancer and performer," Ritter says. "And their presence resonated with students on many levels. A lot of them see themselves in Jae — someone who is working at a high level who wants to bring equity to their lives and professions."
What's next?

As the U.S. reflects on Title IX 50 years later, Ritter takes stock of a world continuing to strive for equity and a field that is becoming more vocal in calling for change, whether it be upending conventional gender norms in classical and contemporary dance or advocating for more diverse leadership at the executive level for positions that have historically been male-dominated.
All these things, Ritter believes, have felt the impact of Title IX and what it set out to achieve. One example: Ritter notes more female, transgender and nonbinary-identifying people helming prestigious arts institutions, including Rachel Moore, president and chief executive officer of The Music Center in Los Angeles, and Sean Dorsey, the trans artistic director and founder of the San Francisco-based Sean Dorsey Dance. She also points to various dance companies — and USC — that are working daily to improve their work cultures and standards.
"It's incredible to see something have continued relevance, even if there's still work to do," said Ritter. "For me, the arts have always been about progress. The same goes for Title IX."