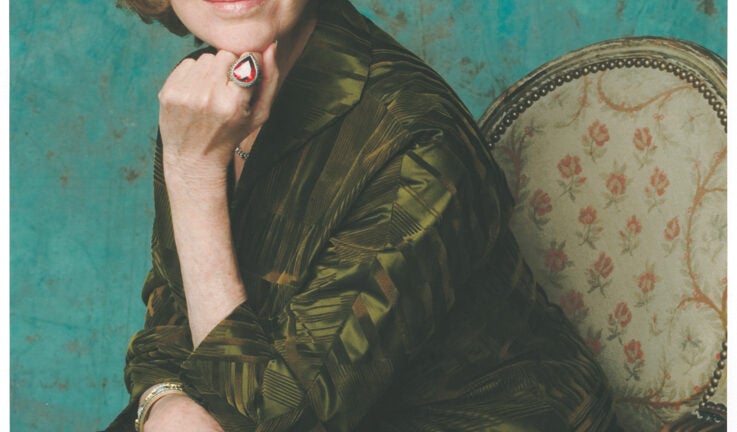 Transformative gift creates USC Kaufman School of Dance
Glorya Kaufman, a visionary Los Angeles philanthropist whose commitment to dance is celebrated nationwide, has made a transformational gift to establish the USC Kaufman School of Dance.
Kaufman's gift creates an endowment to support the school's programs in contemporary and classical dance, the recruitment of world-renowned faculty and student scholarships for aspiring dancers. It will also fund construction of the new school's instructional building, the Glorya Kaufman International Dance Center.
"Glorya Kaufman's generosity will have a profound impact on the art of dance — not only at USC, but throughout the world," said USC President C. L. Max Nikias. "The university's ambition is to make the USC Glorya Kaufman School of Dance the most elite on the West Coast and in the Pacific Rim."
USC Kaufman is the first school to be established through an endowment at USC in nearly 40 years. It joins USC's five arts schools — in architecture, cinematic arts, dramatic arts, fine arts and music — which comprise one of the strongest arts offerings in the United States. The university has nearly 6,000 graduate and undergraduate students pursuing degrees in the fine and performing arts.
USC offers students a strategic location in Los Angeles, the creative capital of the Pacific Rim. It has for many years enrolled more international students than any other university in the United States, thus providing unparalleled opportunities for its students to experience other cultures through artistic expression.
"Ms. Kaufman adds the beauty of dance to USC's expressive range," said Elizabeth Garrett, USC provost and senior vice president for academic affairs. "Ms. Kaufman's name is synonymous throughout the world with dance. Joining the Glorya Kaufman name to a new USC school of dance greatly enhances USC's unique signature as the nation's premier research university with a deep commitment to the arts in all their manifestations. We could not be more proud to begin this historic journey with arts philanthropist, and now Trojan Family member, Glorya Kaufman."
By creating the school, Kaufman said she hopes to transform the lives of generations of students as well as the future of dance in LA and around the world.
"I want the school to prepare dancers to be extraordinary performers, to take care of themselves physically and also to have the knowledge to advocate for themselves from a business perspective. USC provides an exceptional education across the board and will make sure this happens," Kaufman said.
"Glorya understands the importance and power of dance and dance education more than anyone I know," said Robert A. Cutietta, dean of the USC Thornton School of Music, who will take on the additional role of inaugural dean of USC Kaufman. "She has an amazing passion for the art form and with her gift she is inspiring generations of dancers who will benefit from her support.
"One of the reasons this so exciting," Cutietta added, "is that we get to build this institution from scratch, and ask: What does it mean to be a dancer in the 21st century?"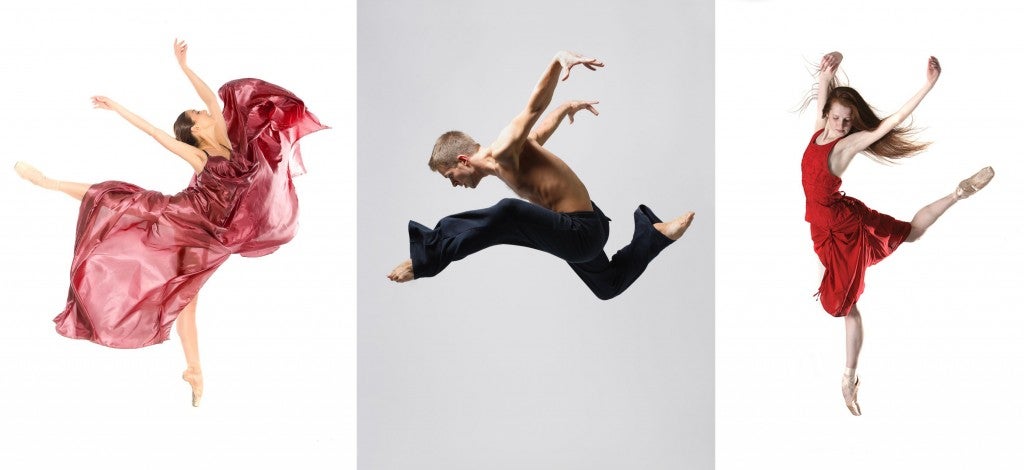 The gift to name the school is Kaufman's largest to date. Her support of dance also includes gifts of $20 million to Dance at The Music Center in Los Angeles, $6 million to the Alvin Ailey American Dance Theater and $3.5 million to The Juilliard School, among others.
Kaufman made the decision not to discuss the amount of her gift, saying: "I don't want people focusing on a number. I want them to think about what my gift will do for the students who will have wonderful opportunities because of it."
This transformational gift from Kaufman represents significant support for The Campaign for the University of Southern California, a multiyear effort to secure $6 billion or more in private philanthropy to advance USC's academic priorities and expand the university's positive impact on the community and world.
In 1954, Kaufman married homebuilder Donald Bruce Kaufman and helped form what eventually would become Kaufman & Broad, a Fortune 500 building company. Following the untimely death of her husband in 1983, Kaufman focused even more of her energy on philanthropic ventures, forming a foundation to support dance, children's health programs and other health care initiatives.
"You know, life is difficult," she said. "I have always loved dance, ever since I was a child and I decided I wanted to do something that allows others to have the same experience I have had. [During a dance performance] I look around and I see people smiling, and they're so into the moment. Everybody in that audience has problems, and for an hour and a half, they disappear."
For Kaufman, it's important to invest in the future through dance education.
"It was a big decision. Every dance company in the United States has something to offer, and that's wonderful," she said. "But companies can change; education is a permanent thing."
Dance minors currently taking courses at the USC School of Dramatic Arts will continue training with their faculty instructors in the USC Kaufman program beginning on July 1, 2013. Construction of the new building is scheduled to begin in 2014, and the school plans to admit its first class of dance majors in fall 2015. Applicants will be accepted into the school based on a rigorous audition process as well as demonstrated academic excellence. These students will earn a Bachelor of Fine Arts in dance, and also have the opportunity to double major or minor in other disciplines across the university.
• A faculty of internationally recognized artists at the USC Roski School of Fine Arts offers a progressive approach for experimentation in all forms of visual arts. The school, founded in 1883, is the region's oldest art school.
• The USC Thornton School of Music is the collegiate partner of choice for the Los Angeles Philharmonic, Los Angeles Opera, Los Angeles Chamber Orchestra, the Grammy Foundation and The Recording Academy, among others.
• The USC School of Cinematic Arts is the premier educational environment for study in film, television and interactive media. Founded in 1929, its nearly 11,000 alumni include many of the industry's key figures.
• The first accredited school of architecture in Southern California, the USC School of Architecture has a strong relationship to practicing architects in sustainable building, planning, historic preservation and landscape architecture.
• In a close-knit, supportive environment, the top-ranked USC School of Dramatic Arts blends artistic training in a conservatory environment with the full academic experience found at a major research university.