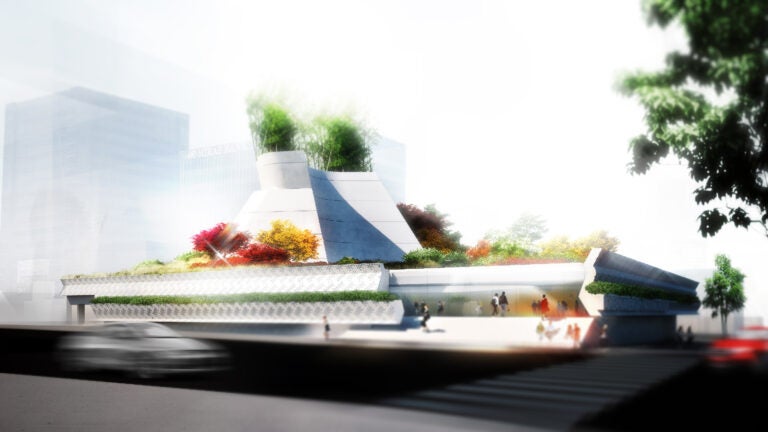 Trojan Architect Honors Korean American Culture
As project architect for the Korean American National Museum, Paul Choi brings an evolving cultural legacy home.
When Paul Choi '08 heard last year that Los Angeles' highly anticipated Korean American National Museum requested concept ideas, he knew he needed to be a part of it.
"It was a once in a lifetime project," he says. "It's the first purpose-built facility of its kind for the Korean American community in the nation, and it's in my hometown, so it has a personal significance."
Fortunately, Choi works at Morphosis, the award-winning architecture firm founded by Thom Mayne '69. Morphosis was tasked with coming up with design ideas. As the team's project architect, Choi helped unveil the first design concepts last summer.
Born in the San Fernando Valley, Choi was raised by first-generation Korean immigrants who valued faith and education. Drawn to architecture because it combines aesthetics with tangible, real-world applications, Choi chose USC after touring its student studio spaces. He spoke with writer Rachel Ng about the inspiration and challenges behind the Korean American National Museum project.
How do you translate the Korean American experience into a museum space?
The museum design takes inspiration from traditional Korean architecture and landscapes and reinterprets them as memories of what the first generation left behind. It would have been a futile exercise to translate the entirety of the Korean American cultural experience into the design of the building because the Korean American experience is not monolithic. It is constantly evolving. Much of that experience will be conveyed in the stories that the exhibitions tell over time.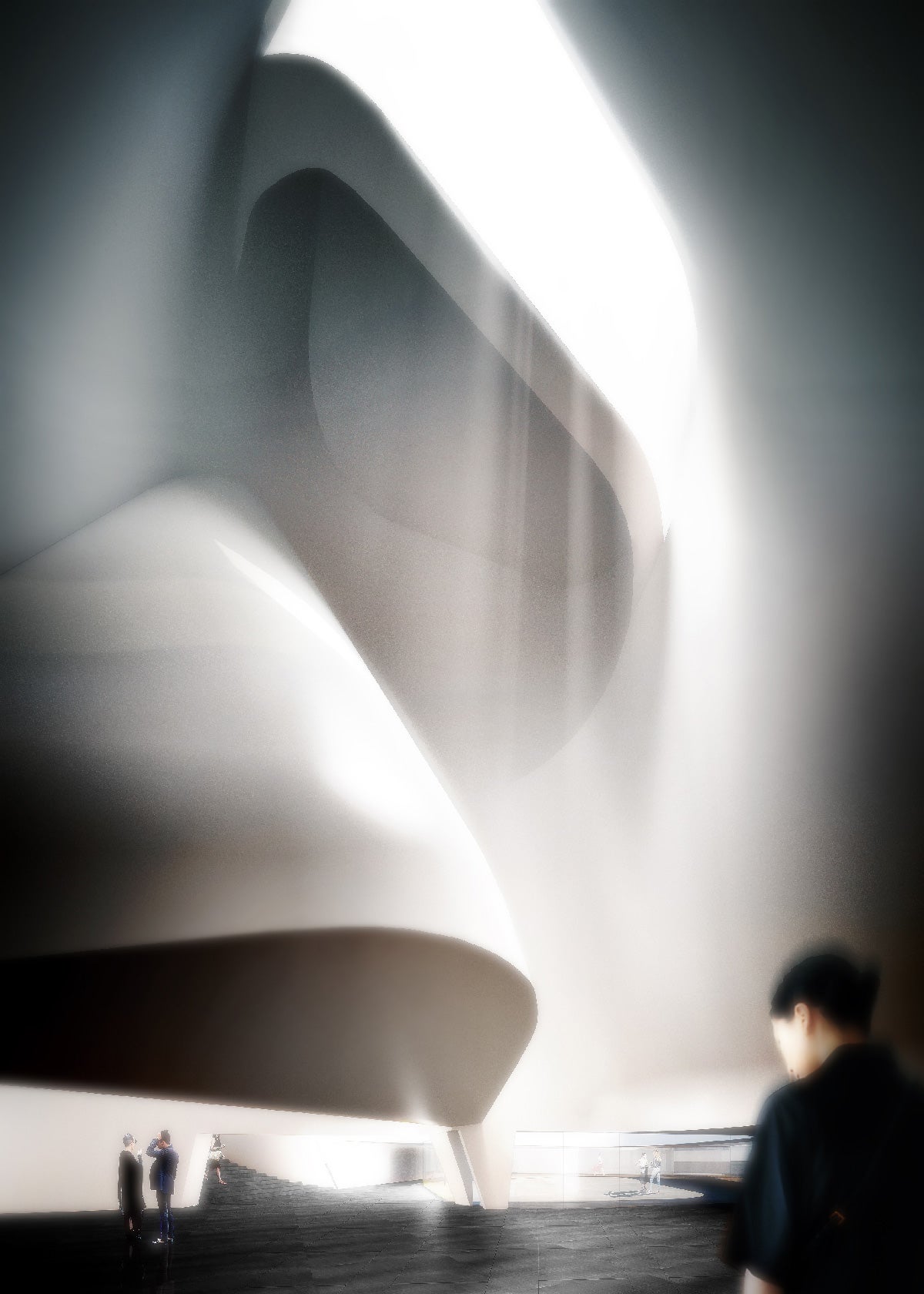 What would you like museum guests to experience?
It would be amazing if visitors can feel transported into a space that allows them to fully experience the exhibits and be connected to nature. There are a variety of spaces that are interconnected in various ways, such that you are often seeing one space through another.
As the visitors navigate through the exhibit spaces, they'll find themselves in spaces that they may have seen glimpses of earlier in their journey. Large expansive glass walls and doors to an outdoor courtyard and terrace reinforce the indoor-outdoor connection representative of the southern California lifestyle. The courtyard is a reference to the traditional Korean hanok houses and is meant to be a gathering and social space.
The main gallery is dramatically tall and cathedral-like with a space that is suspended in the middle. This gallery is composed of two cone-like volumes that intersect, representing the duality of the Korean American identity.
How does nature play into Korean art and culture?
Throughout history, the Korean cultural narrative has always carved out a place for nature. References to nature are prevalent in the psychology of the Korean mindset, and everyone can relate to it in some form. The timelessness of nature bridges between past and present, and so references to Korean landscapes in the museum design will allow for an honest engagement with nature. The design of the museum began with a response to the lack of public green spaces within Koreatown, so what we are providing is a building covered by landscape.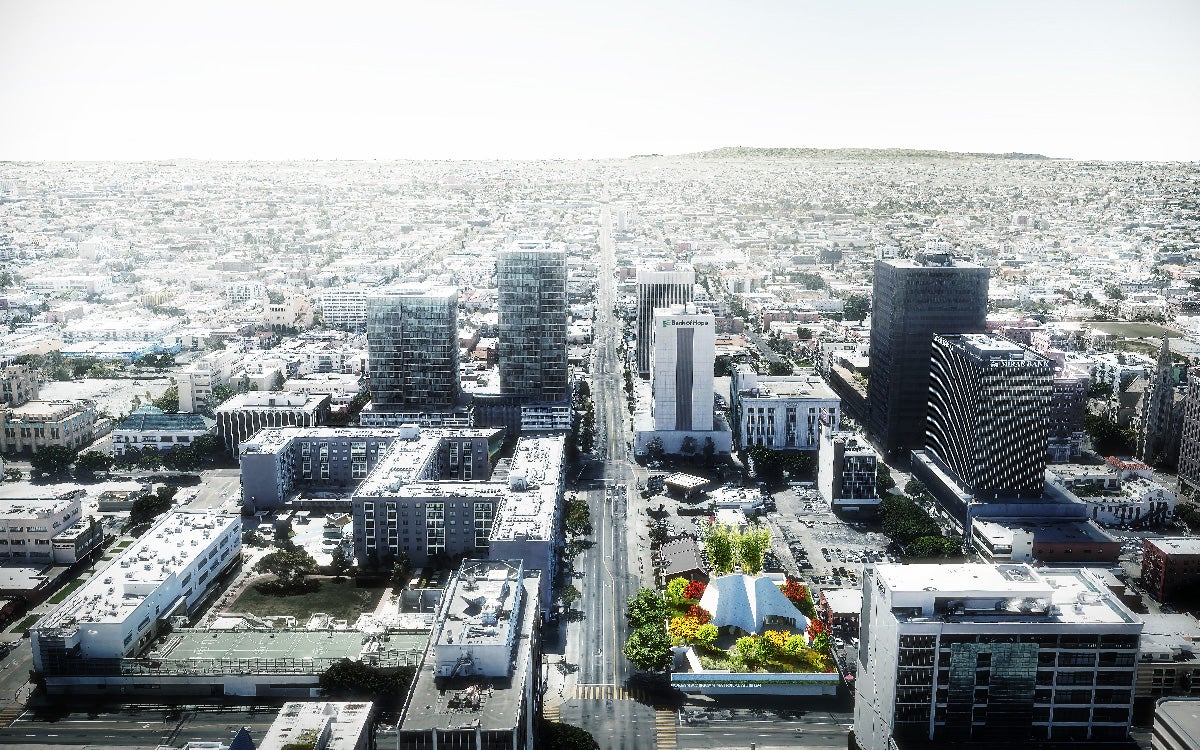 The design was inspired by the concept of "displaced memory." What does that mean to you?
It makes me think of my parents and grandparents, who were the ones "displaced" from their homes to live a new life in America. They saw so many struggles and sacrificed so that my generation could have every opportunity available in life. Their strength and resilience remind me of how far they have come and how well they have succeeded in providing for the following generation.
Now that both of my grandfathers have passed away, my memories of them are what I can hold onto as a connection to my Korean heritage.