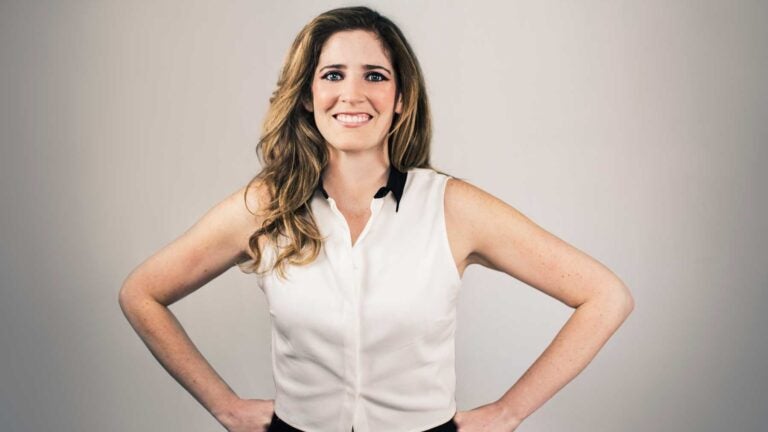 Trojan dentist uses her CPR skills to save a life
After a daylong CPR certification course, Diana Sedler never expected to have her skills tested just hours later at a sushi restaurant
"Can someone call an ambulance?"
The man's desperate plea rang through the otherwise empty sushi restaurant in Sherman Oaks. Diana Sedler DDS '16 and her friends were having dinner, only to turn around to find a frightened man standing over a woman lying on the ground.
Without thinking twice, Sedler ran to the woman's side. She was having a heart attack.
"I tried right away to check for a pulse, check for breathing, but she wasn't breathing, and there was no pulse," Sedler said. "I asked him if I could start CPR on her and he said yes."
With CPR fresh in her mind from an advanced cardiac support class she had taken that day, Sedler provided chest compressions while the man puffed air into her lungs — eventually bringing the woman, who had been unresponsive for nearly 2 minutes — back from the brink.
"I really didn't think about it in that situation," Sedler said. "I knew what I had to do. It was as if the protocol were there written in front of me."
Sedler, like all students studying to become doctors of dentistry at the Herman Ostrow School of Dentistry of USC, had been certified and re-certified (required every two years) in basic life support during her first and third year in the dental school.
At the beginning of her fourth year, Sedler had also become certified in advanced life support. The continuing education course that Sedler had attended that day was part of her licensure requirements for her periodontic residency at USC.
"It was just such a coincidence that it all happened together, and I told the story over and over again and each time I wondered did it really happen," Sedler said.
By the time the woman regained consciousness, the paramedics had arrived to take over for Sedler.
"They hooked her up to the monitors and I saw her heartbeat," Sedler said, "and it was just surreal to think that her heart was beating because of me."