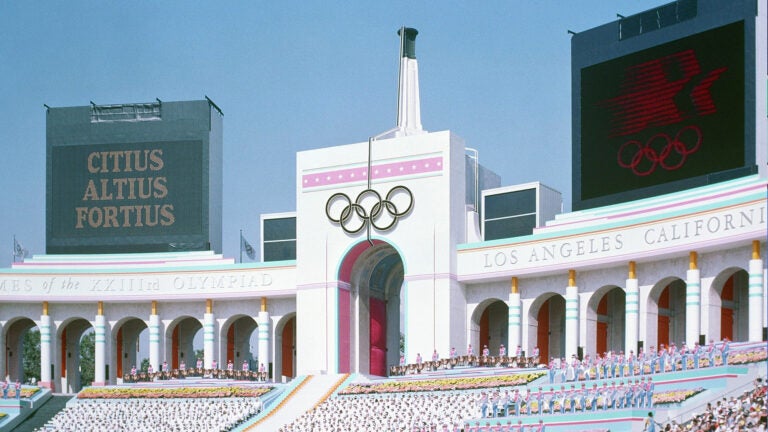 Trojans are at the heart of the Los Angeles Memorial Coliseum
Five things to know about the century-old relationship between USC and the Los Angeles Memorial Coliseum.
USC and the Los Angeles Memorial Coliseum have an entwined history and future: The Trojans' proximity was a big reason the Coliseum was built across Exposition Park, and USC's lease agreement there runs until 2111.
And while the Coliseum has hosted the World Series (1959), the Super Bowl (1967 and 1973) and the Olympic Games (summer 1932 and 1984), as well as world leaders such as Franklin D. Roosevelt (1935), Martin Luther King Jr. (1964), Pope John Paul II (1987) and Nelson Mandela (1990), it's the Cardinal and Gold that gives the Coliseum its heart. Need proof? Just read on.
Beginning Blowout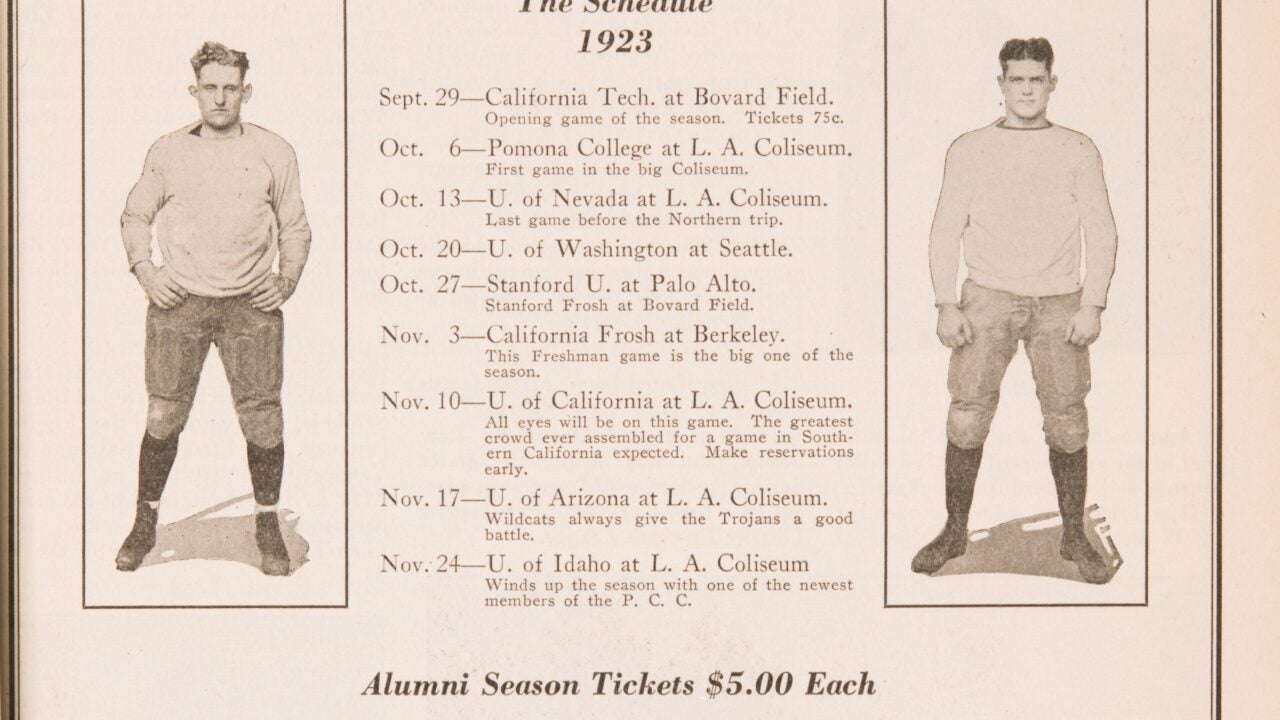 The complex has been home to the USC Trojans since the first game was held on Oct. 6, 1923. In the blowout vs. Pomona College, the Trojans won 23-7, with 12,836 people in attendance.
'The Comeback'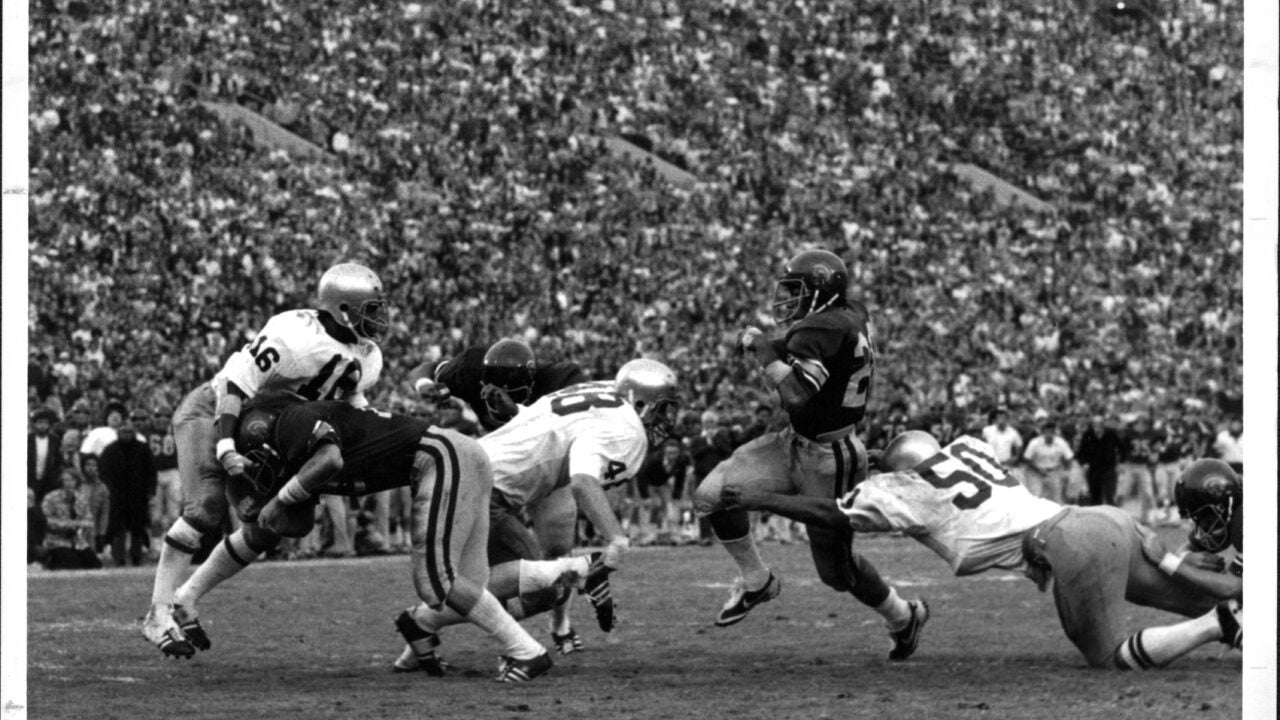 In November 1974, USC beat rivals Notre Dame 55-24 by scoring 49 points during 17 minutes of the third quarter. Sports Illustrated called it the "17 minutes that shook L.A." Almost 50 years later, the game is still celebrated as one of the greatest comebacks in college football history — and for decades held the record for the most points ever scored on Notre Dame in a single quarter.
Officially Historic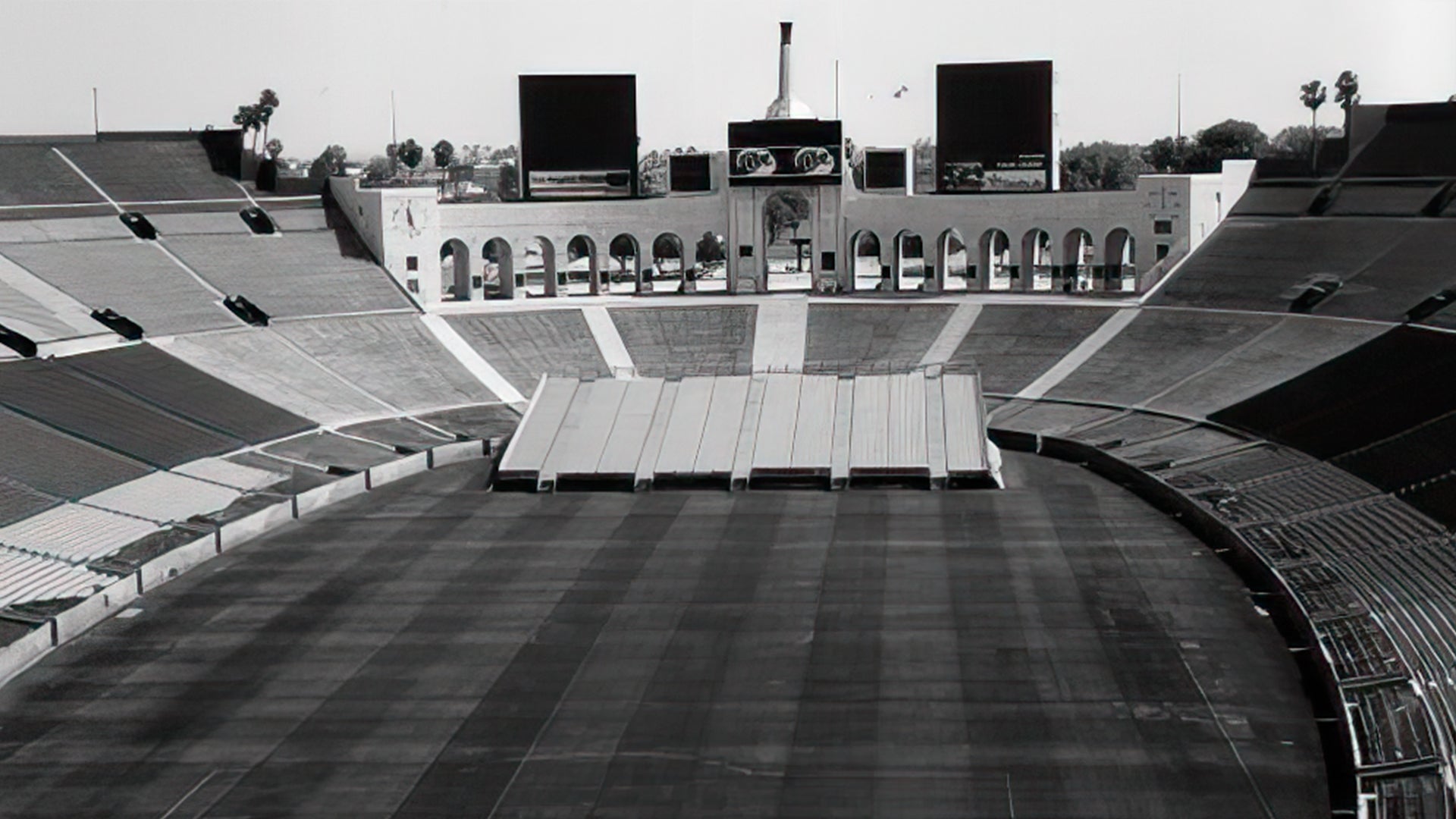 The Coliseum is one of only four college football stadiums with National Historic Landmark status (the others are the Rose Bowl, Harvard Stadium and the Yale Bowl).
Tradition Revived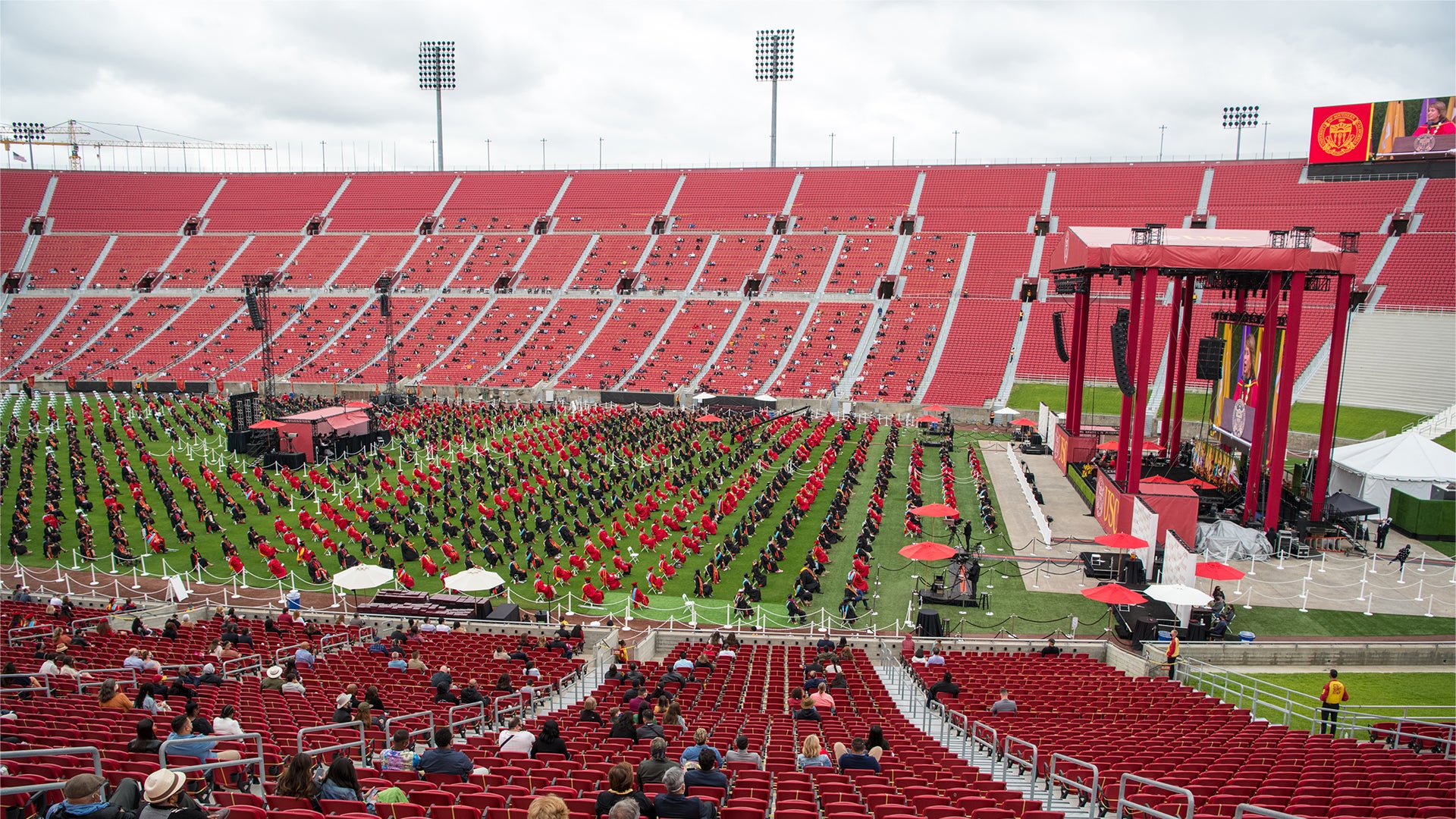 During the COVID-19 pandemic, the Class of 2020 and Class of 2021 celebrated commencement at the Coliseum instead of Alumni Park, reviving a tradition that began in 1924 and lasted until 1950.
Sharing with the Enemy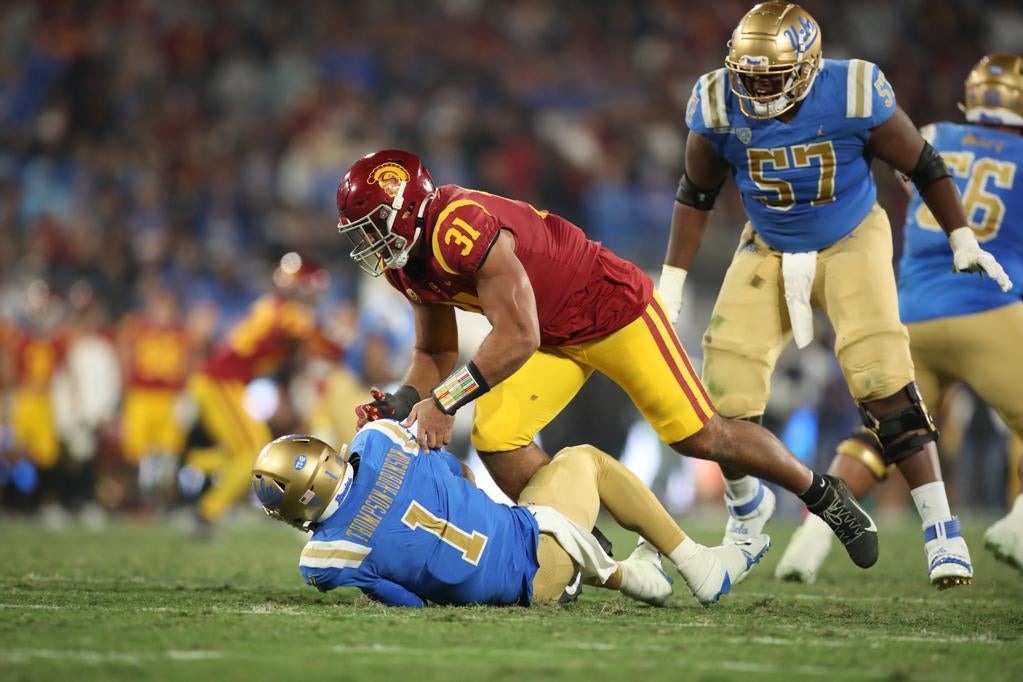 For half a century (1933-1982), the Coliseum was also home to USC football rival UCLA. Before the Bruins moved to the Rose Bowl, USC and UCLA scheduled home games around each other. Unsurprisingly, Trojans always felt they had the home-field advantage.