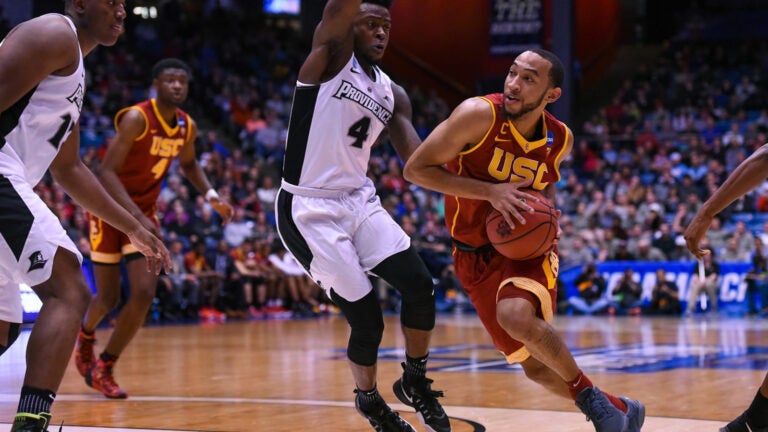 Trojans in March Madness: See what's next for USC in the NCAA tournament
The comeback-minded team will next face one of the top-ranked teams in SMU
The USC Trojans' win over Providence may have seemed improbable, but only to people who haven't been watching the comeback specialists all season long. The Trojans fought back from a 17-point deficit to ultimately beat the Friars 75-71 in the March 15 NCAA Men's Basketball Tournament "First Four" matchup.
With the victory, the Trojans enter the official first round of the tournament and face highly ranked Southern Methodist University in Tulsa, Okla., at 12:10 p.m. Pacific time on March 17.
Relive the game against Providence in photos at USCTrojans.com. And watch the game Friday through live streaming, on television (Tru) or find out how to get Friday game tickets through USC Athletics.