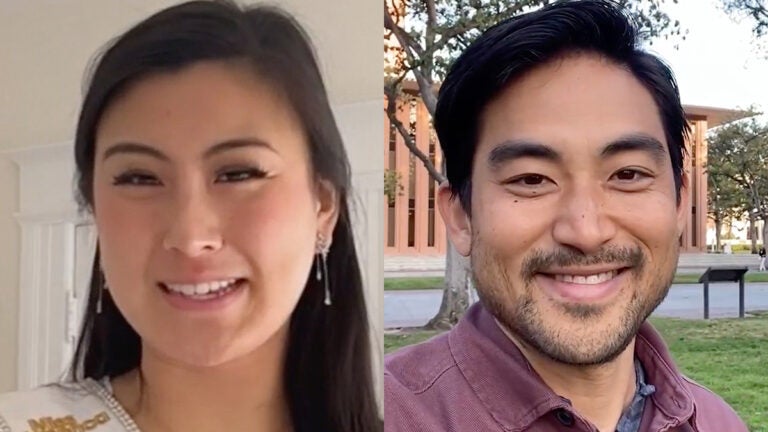 Trojans share ways to celebrate AAPI heritage year-round
USC wraps up a month of on-campus events as the national observation of Asian American and Pacific Islander Heritage Month begins.
USC's lineup of Asian American and Pacific Islander Heritage Month events officially concluded on Monday with a video send-off encouraging Trojans to keep finding ways to honor and learn about the contributions and influence of AAPI people to the history, culture and achievements of the United States.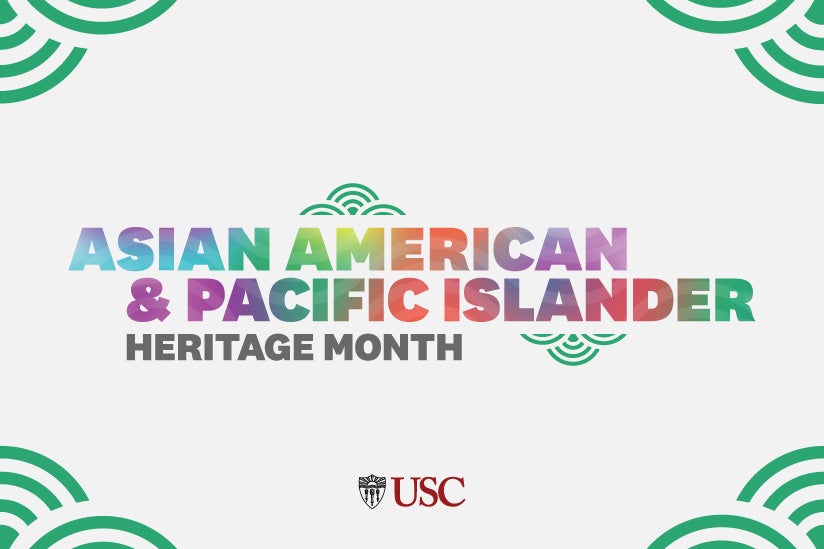 Catherine Liang, a 2021 graduate of the USC Marshall School of Business and the current Miss California, urged Trojans to be "authentically audacious" in fearlessly celebrating the AAPI community and advocating for it.
"Celebrate our culture, our food, our music and our way of life," she said. "[Be] audacious by creating space and speaking up for those who don't have a voice, especially in the face of bigotry."
Liang was among the USC students, faculty, staff and alumni who took part in the send-off video — presented by USC's Asian Pacific American Student Services (APASS) — which streamed on the day national observation of AAPI Heritage Month began. The month is celebrated in April at USC while all students are still on campus before commencement and summer break.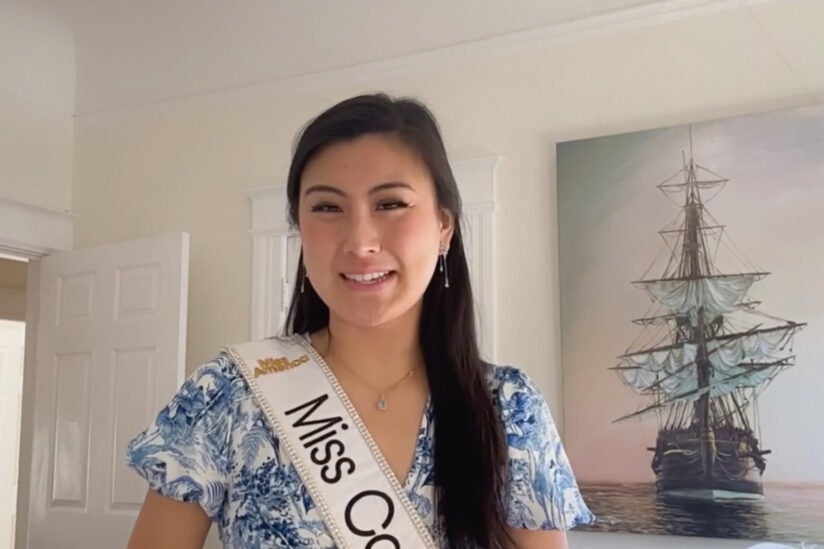 Liang said that as the Miss America organization's Miss California, she has had an opportunity and feels a responsibility to celebrate AAPI culture with courage. She shared that while growing up in Sonoma County, she felt different from classmates because of her Asian heritage and that "it wasn't until I stepped onto the USC campus that I really had the opportunity to reconnect with my heritage."
According to the most recent enrollment figures, 24% of USC's undergraduate students and more than 16% of its graduate and professional students identify as AAPI.
USC AAPI Heritage Month celebration: 'Stubborn joy'
American studies and ethnicity Assistant Professor Adrian De Leon of the USC Dornsife College of Letters, Arts and Sciences pointed out that AAPI Heritage Month celebrations in recent years have come after an increase in anti-Asian violence and other difficulties related to the COVID-19 pandemic.
"This month is nonetheless a celebration — a moment of stubborn joy," he said.
De Leon added that it's important to remember the roots of why this month is observed in the first place, and that we "continue to act in the service of those histories in order to build a more equitable future for everybody here."
Telling your stories at USC AAPI Heritage Month celebration
Actor Derek Mio — a 2004 graduate of the USC School of Cinematic Arts — also spoke. Mio is best known for his regular and recurring roles on the TV programs The Terror, Spooked and Greek. He returned to USC to film his uplifting AAPI Heritage Month video in the middle of campus.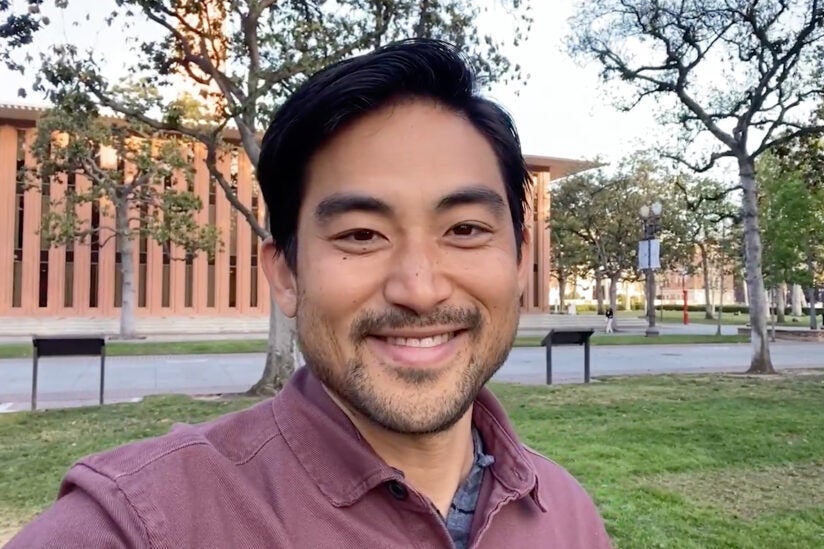 Mio encouraged Trojans "to lean into your culture and draw strength from it" and tell stories about it. He also thanked the AAPI trailblazers who paved the way for greater representation.
"We're seeing a lot more people that look like us in the mainstream and hearing more stories similar to ours," he said. "But that didn't come without a lot of hard work and dedication by those who came before us."
Divya Jakatdar — a junior at USC Dornsife and president of USC's Undergraduate Student Government — urged everyone to keep the AAPI celebration going: "It is crucial to uplift and celebrate AAPI voices throughout the year, and not just during the month of May."
APASS suggested the following ways Trojans can continue supporting and celebrating the AAPI community:
Visit Asian Pacific American Student Services, a home away from home for AAPI students, in Room 410 of the Gwynn Wilson Student Union building on the University Park Campus.
Join one of the many AAPI student organizations through the Asian Pacific American Student Assembly.
Join the USC Asian Pacific Alumni Association, to connect with alums and stay engaged with the Trojan community.
Learn about AAPI history at USC by visiting the house of the Ahn family, the first Koreans to legally immigrate to the U.S. The Ahn Family House — home to USC Dornsife's Korean Studies Institute — is at 809 W. 34th St. just off Trousdale Parkway on the University Park Campus.
Join the Asian Pacific Islander Faculty and Staff Association to connect with other AAPI faculty and staff on campus.
Visit the Nisei rock garden, dedicated to USC's Nisei students who were barred from returning to the university to complete their education after the end of World War II. The garden is near the north end of Trousdale Parkway beside the USC Amy King Dundon-Berchtold University Club at King Stoops Hall.
Visit the USC Pacific Asia Museum in Pasadena to see various exhibitions on display.
Tour the USC East Asian Studies Center, a USC Dornsife center formed in 1960 that is dedicated to East Asian history, at 3454 Trousdale Parkway.
Read elevASIAN, USC Annenberg Media's first Asian American vertical written and edited by students.