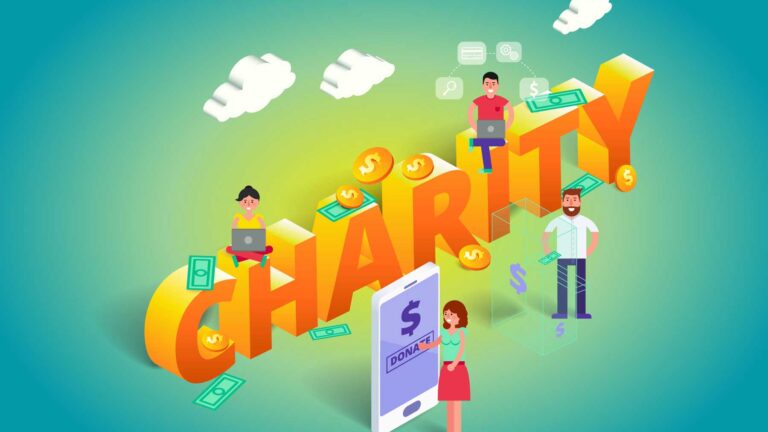 Two social entrepreneurs change how companies give — and give back
Gifts for Good helps companies conceive practical gifts for employees, customers and clients that benefit nonprofits
Another useless keychain or low-quality stress ball with your company's logo on it — think of all those corporate gifts that ended up in a junk drawer or the bottom of a closet. Trojans Laura Hertz and Jerry Eisenberg said "no more."
As co-founders of Gifts for Good, a company they conceived as part of their coursework for the Master of Science in Social Entrepreneurship at the USC Marshall School of Business, they're changing how companies give and, more importantly, give back.
Gifts for Good helps companies come up with gift ideas for employees, customers or clients (and also sells individual gifts) that are practical and have purpose. The high-quality items made by charities and cause-based enterprises on the Gifts for Good website give back to 40 nonprofits and social enterprises in 19 states and 65 countries. A handcrafted leather briefcase, for example, provides 50 days of school to a child in Honduras. A candle gift set helps women transition out of homelessness in L.A. by paying for 2½ days of job training.
Since launching just over a month ago, Gifts for Good is already seeing great results.
"We have seen very impressive sales and brought on two of the most valuable international brands in the world as our clients," Hertz said.
Good business
Gifts for Good is the kind of business that the Brittingham Social Enterprise Lab, founded by Adlai Wertman, David C. Bohnett Professor of Social Entrepreneurship at USC Marshall, helps students develop and launch.
"I was thrilled to learn that two of my former graduate students had turned their final project into an innovative social enterprise," said Christine El-Haddad, assistant professor of clinical management and organization, who teaches Strategic Formulation for Competitive Advantage, the class from which Gifts for Good was sprung. "It is the first company ever to fully focus on adding social impact to the corporate gifting industry."
In their final project, Hertz and Eisenberg were challenged to develop a strategic plan for a social enterprise that provides an innovative solution to a pressing social problem. The plan had to specify the social enterprise's vision and mission, its business model, its growth strategy and how the enterprise will measure social impact.
"Toward the end of the semester, we quickly realized the material size of our total addressable market and the unique value our business idea could bring to the corporate gifting industry," Hertz said. "U.S. corporations spend over $60 billion every year on corporate gifts, but donate less than a third of that to charitable causes. If every corporation purchased gifts that gave back — without spending any more money — we could redirect an extra $60 billion a year to addressing our world's most pressing social, economic and environmental challenges."
Key takeaways
For Hertz, one of the most important takeaways from the strategy course was that establishing a company's mission, vision and core values from the onset is crucial.
"Defining our business's aspirational statements early on has been invaluable to our team — particularly in circumstances where we have faced trade-offs between social impact and revenue generation. I have no doubt that we will continue to utilize our aspirational statements to set goals and guide important business decisions as we grow."
Both Laura and Jerry are passionate about social causes and eager to turn that passion into a successful social enterprise.

Christine El-Haddad
El-Haddad saw potential in her students right away. "Both Laura and Jerry are passionate about social causes and eager to turn that passion into a successful social enterprise," El-Haddad said. "They had an excellent ability to identify entrepreneurial opportunities, craft a business plan to pursue them and successfully execute the plan."
The right program
For Hertz, the Brittingham Social Enterprise Lab was the right program at the right time. She had learned about the struggles of nonprofits to raise funds when she deferred her college acceptance to join Americorps, building homes, helping wildfire victims and teaching geometry to inner-city youth. Later, after graduating from the Haas School of Business at the University of California, Berkeley, she worked for Deloitte, and noticed how much money companies spend on gifts for employees, clients and leads — and how many of these gifts ended up in a junk drawer.
One of the most encouraging aspects of the USC Marshall program was finding a community of innovators dedicated to making a social impact, Hertz said.
"It is incredible to see such a diverse group of students come together under a common mission: to use their distinct passions, skills and intellect to make this world a better place."