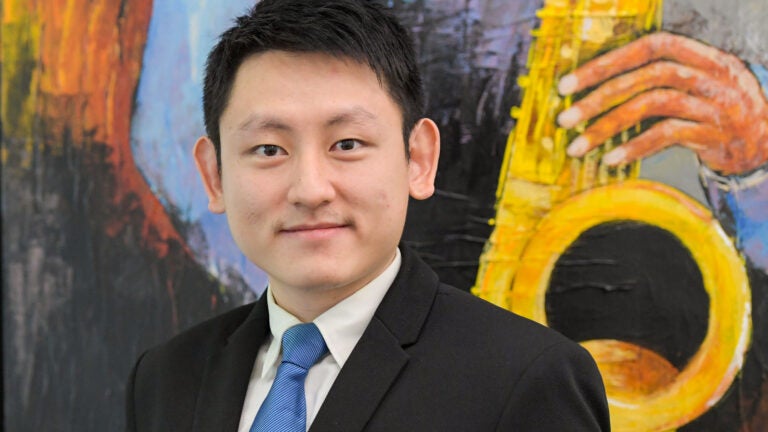 USC alumnus heads to Oxford as a 2017 Rhodes Scholar
Jung Kian Ng '14, MS '14 aims to bring new-found expertise back to Malaysia.
Last year, fewer than 100 scholars from around the world were selected to be part of the Rhodes Scholarships program. USC had the rare honor of seeing not one, but two Trojans receive the prestigious scholarship, which sponsors young people from 18 international jurisdictions to pursue two to three years of study at Oxford University. To be accepted, the scholars must show "outstanding intellect, character, leadership and commitment to service," according to the program's website.
Jung Kian Ng '14, MS '14 first heard of the Rhodes Scholar program when he saw a newspaper clipping on a USC bulletin board. An international student from Malaysia, Ng attended USC on a government scholarship from his home country—his single-parent family couldn't have otherwise afforded to send him abroad. By the time he graduated, he had earned a bachelor's degree in mechanical engineering while completing a progressive master's degree in the subject.
Ng currently serves as a special assistant to the minister of the economic planning unit for the Malaysian government, tasked with policy research, media strategy and speechwriting. He also created a nonprofit to guide and encourage more Malaysian youth to study at universities in the United States.
"I felt my time in the United States changed me tremendously as a person. … I would like to encourage more Malaysians to study there," he says.
As a 2017 Rhodes Scholar, he plans to pursue two more graduate degrees in public policy and environmental change and management. "I hope to come back and better serve the Malaysian people," he says. "I'm passionate about the social and political developments in Malaysia as well as global climate change."