USC 2015: New buildings on the rise
One in a series showcasing a year of university highlights
Cranes and construction crews are practically as common on the USC campuses as cardinal and gold. Here are some of the cutting-edge facilities that are coming soon to a campus near you.
---
USC Village, University Park Campus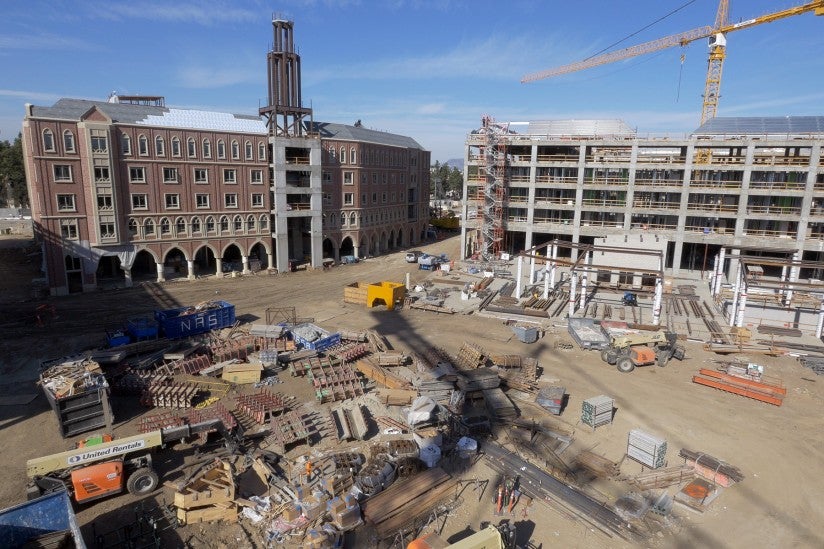 It's hard to believe that this was the University Village shopping center not that long ago. USC Village, the $700 million residential-retail development that's the largest ever in south Los Angeles, will change the way generations of Trojans live and learn once it opens in 2017. And don't be deceived by its traditional exterior: Inside the red brick facade lies a high-tech heart.
---
Jill and Frank Fertitta Hall, University Park Campus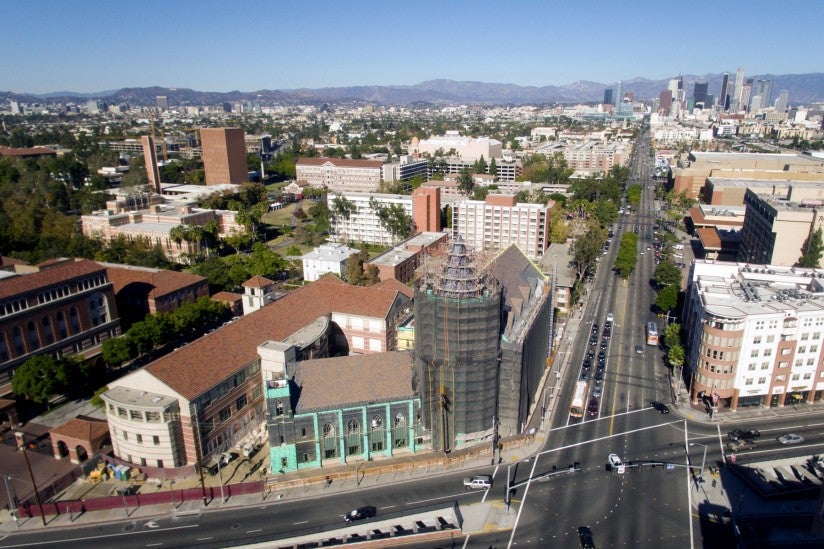 Jill and Frank Fertitta Hall is more than just a new landmark at the corner of Figueroa Street and Exposition Boulevard. The building will transform the educational environment at the USC Marshall School of Business, facilitating more collaborative and technology-enabled learning experiences with state-of-the-art classrooms and expanded student areas. The building will increase USC Marshall's undergraduate student capacity by close to one-third.
---
Currie Hall, Health Sciences Campus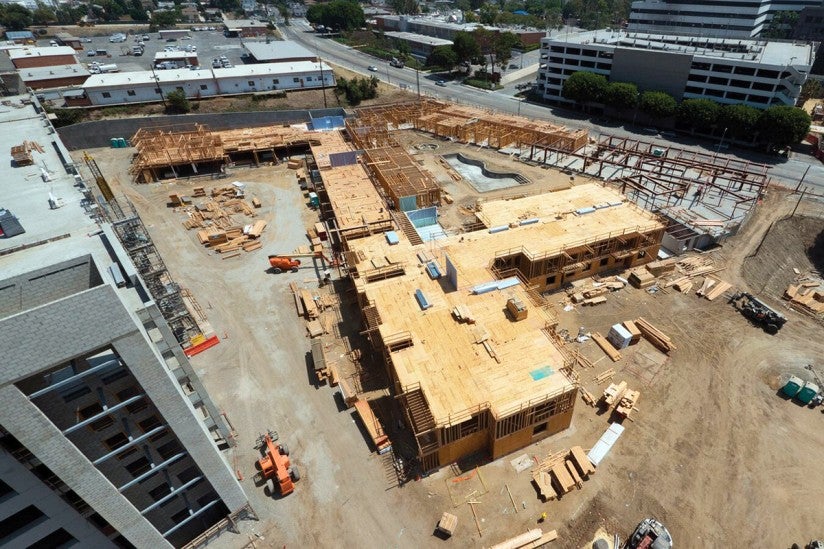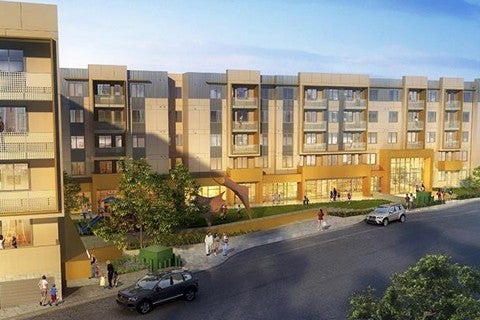 Among the dramatic changes happening at the university's Health Sciences Campus is construction of the Malcolm and Barbara Currie Residence Hall, which will add 450 student beds. The building will include a day care facility for students with families. USC Trustee Malcolm Currie and his wife, Barbara, have given $10 million toward the endowment of the Keck School of Medicine of USC and construction of the USC Michelson Center for Convergent Bioscience.
---
Michelson Center for Convergent Bioscience, University Park Campus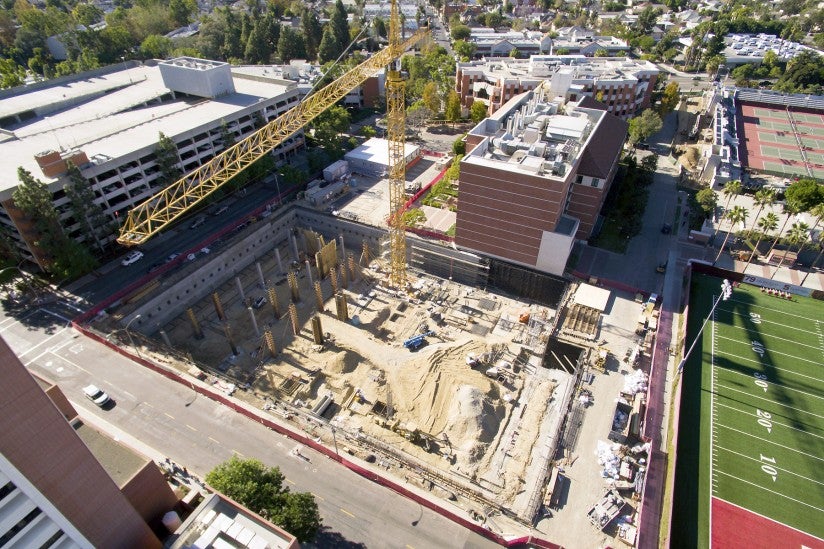 Right now it's little more than a hole in the ground, but when it's finished the USC Michelson Center for Convergent Bioscience will be the largest building on the University Park Campus — and perhaps the catalyst for a biomedical research corridor in Los Angeles. The center was made possible by a $50 million gift from philanthropist and retired orthopaedic spinal surgeon Gary K. Michelson and his wife, Alya Michelson. It will add 190,000 square feet of laboratories and offices for key researchers to the southwest quadrant of the University Park Campus.
---
Glorya Kaufman International Dance Center, University Park Campus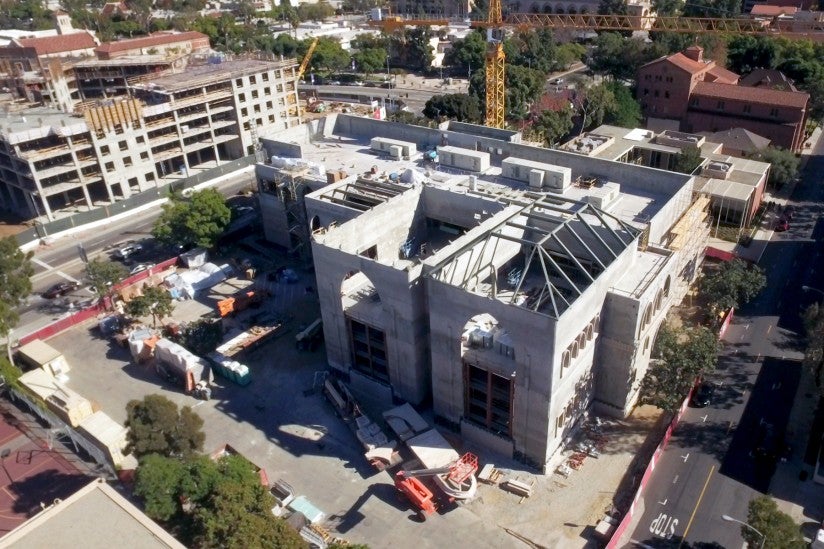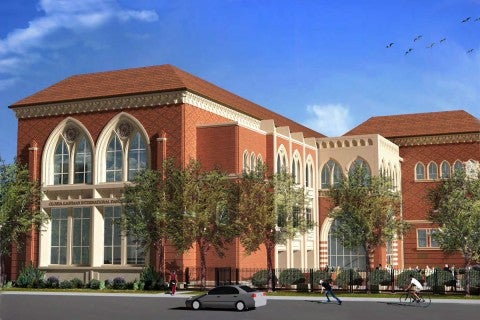 A new school deserves a new facility, so construction continues on the Glorya Kaufman International Dance Center. The Los Angeles philanthropist's transformational gift created the new USC Kaufman School of Dance — the first USC school to be established through an endowment in nearly 40 years — as well as the world-class facility that will house a studio performance space, five medium and small dance studios, a dance wellness center, dressing rooms, space for future classrooms and offices for faculty and administrators. A large collaborative space for dance majors will be available for use on the third floor.
---
Norris Healthcare Center, Health Sciences Campus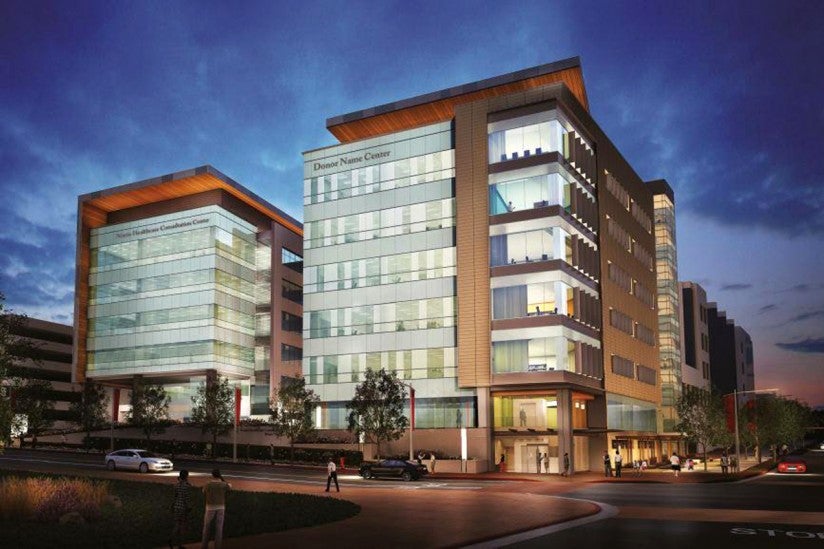 The USC Norris Comprehensive Campus Center, already a leader in the field, will advance further with the addition of the Norris Healthcare Center. The facility will include multidisciplinary clinics designed to facilitate interaction among teams, infusion therapy, an ambulatory surgery center and a women's cancer program. The center will also feature patient- and family-centered amenities, such as a retail pharmacy and comfortable patient and family waiting areas.