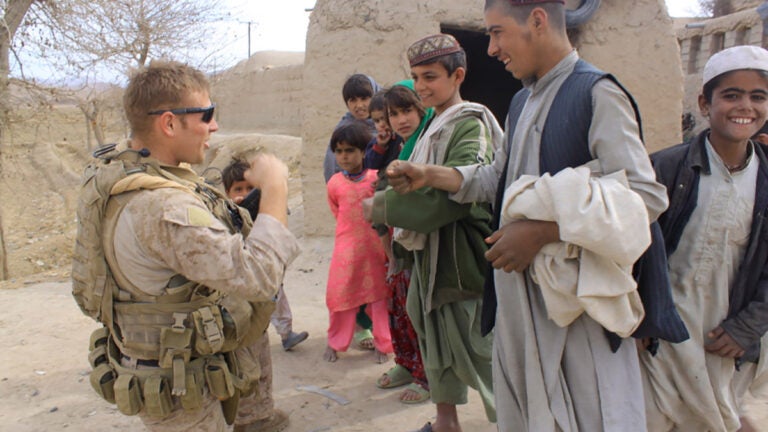 USC 2017 | Five Trojans who inspired us this year
? Year in review: These USC alumni, faculty and students will give you some good vibes for the new year (Last in a 10-part series)
We could all use some inspiration to start 2018 off right. Fortunately USC students, alumni and faculty delivered. Here are a few of their inspiring stories from 2017.
---
The veteran who found his life's work in writing during wartime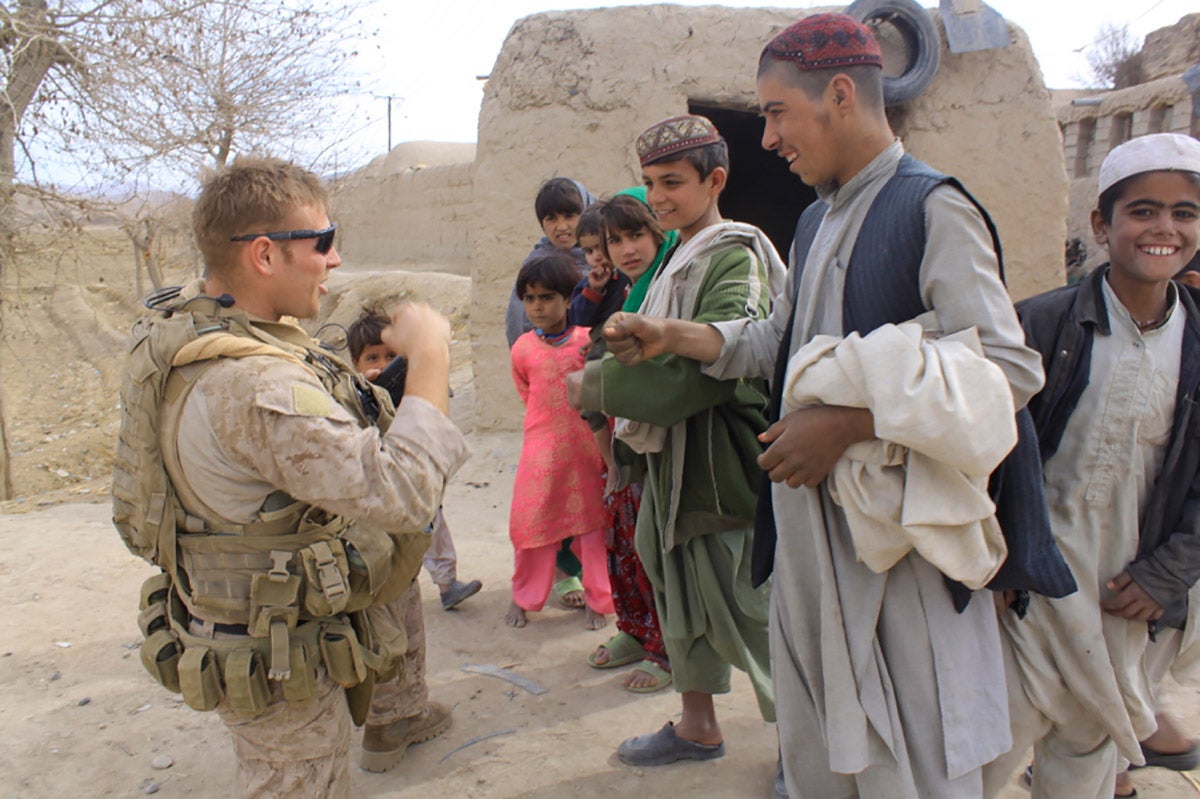 Patrick O'Neill always carried at least three things during his tours of duty in Afghanistan: a machine gun, a camera and a journal.
"My family sent me that journal," said O'Neill, who wrote under the light of a headlamp while other members of his platoon slept. "I started writing about the movements of our platoon, while I was sitting on my cot or in the back of a truck. We'd have a really rough patrol and we did lose members of our platoon. I'd write about how the guys were reacting, how we were handling it. I wanted to have something to hold onto."
During two deployments from 2007 through 2011, O'Neill continually wrote and took photos. He left with vivid images of Afghanistan's landscape, capturing its beauty and bleakness. He dreamed of being a photojournalist.
When he came back, the dream of self-expression kept him going. O'Neill graduated in May with a degree in English from the USC Dornsife College of Letters, Arts and Sciences. Today, he's working as a copywriter in San Francisco while pursuing a publisher for his novel, which was inspired by his service in Afghanistan's Helmand Province. "I push myself to keep writing," O'Neill said. "I'm always thinking about it, and it's something I'm never going to stop doing."
---
The doctors who brought hope to the boy locked in his own body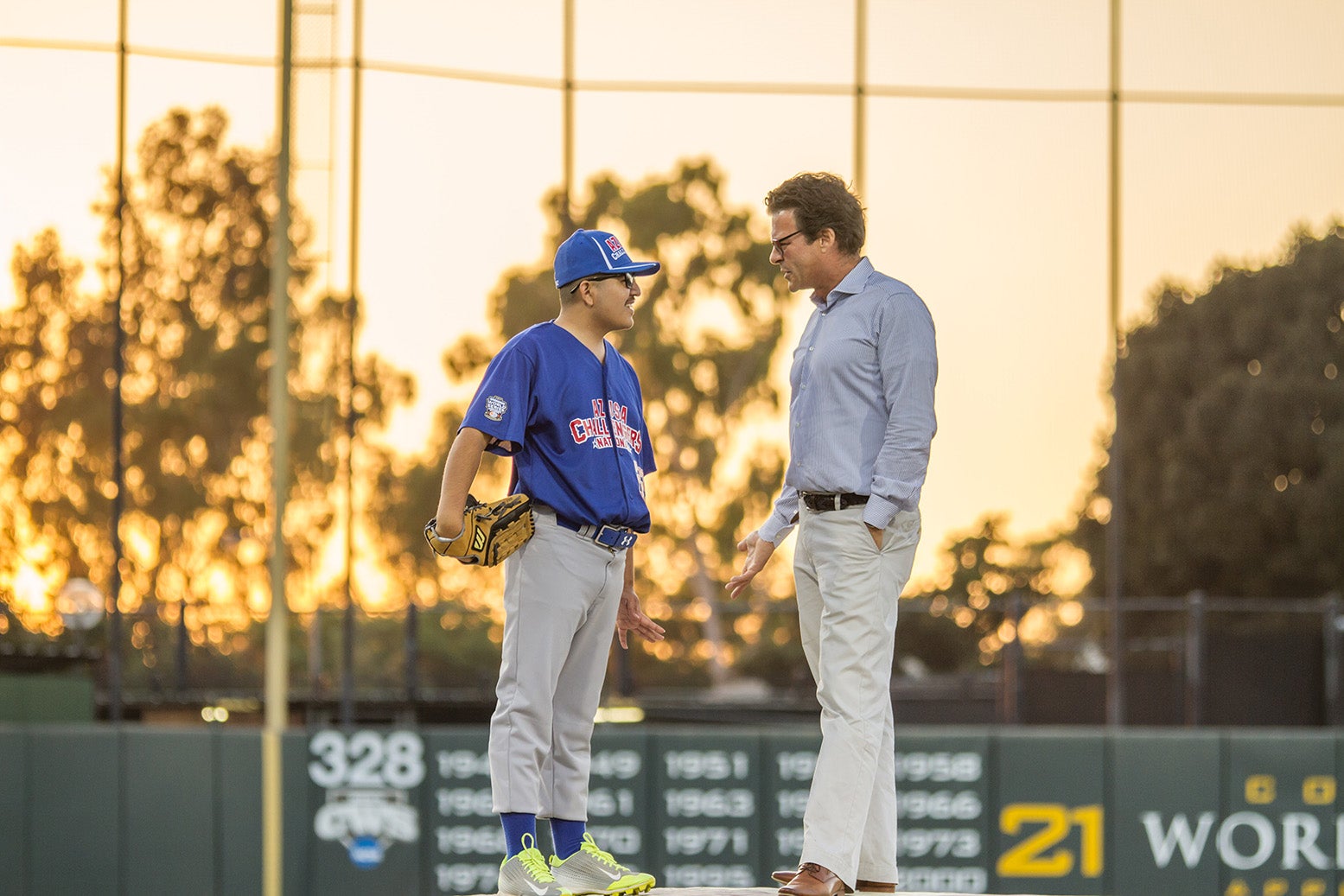 These USC physicians and researchers refuse to give up on children and teens frozen by dystonia.
Dystonia is a movement disorder in which muscles contract so uncontrollably that they twist people's bodies into contorted positions. USC Viterbi School of Engineering's Terry Sanger, a doctor who's also an engineer and computational scientist, and neurosurgery partners at Children's Hospital Los Angeles are trying to calm down the electrical storm in the brain that causes it. They're bringing hope to so many lives, like that of Rafael Hernandez. He once couldn't walk, but now he can pitch, run and throw a baseball.
---
Once an Olympic hopeful, she speaks out to protect others
Sarah Urke was aiming for the U.S. Olympic team in synchronized swimming, but a kick in the head ended her dreams. After a long recovery from concussion, the USC alumnus is now an advocate for people with brain injuries — and she's getting her doctoral degree in physical therapy.
---
The kid with low expectations who had high expectations for himself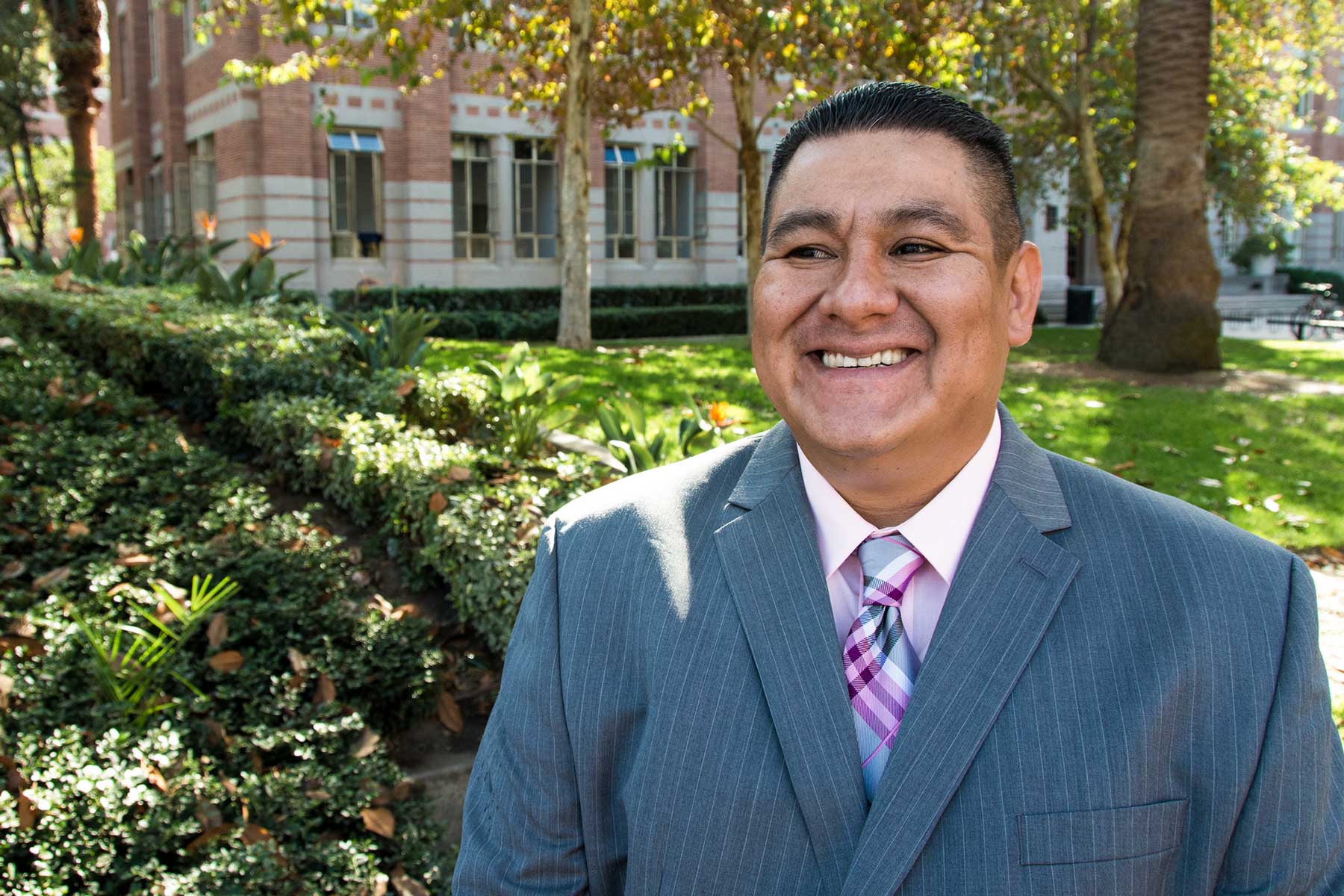 José Barron was a gang member. He spent time in prison; he was shot in the head. But today he's getting a graduate degree at the USC Suzanne Dworak-Peck School of Social Work, thanks to one conversation that turned his life around.
---
She teaches English to refugees from war-torn Syria
USC student Sofia Deak's family immigrated to the U.S. in the 1950s. Now Deak is helping a new wave of immigrants — Syrian refugees — in Southern California.
Deak and her friends at Students Organize 4 Syria USC drive to San Diego, which has more Syrian refugees than any other American city, to tutor refugees who are learning English and embracing American life. Hear her tell their story in our video.
---
USC 2017 A 10-PART LOOK BACK
See more of our 10-part year-end package, which continues through Dec. 31.