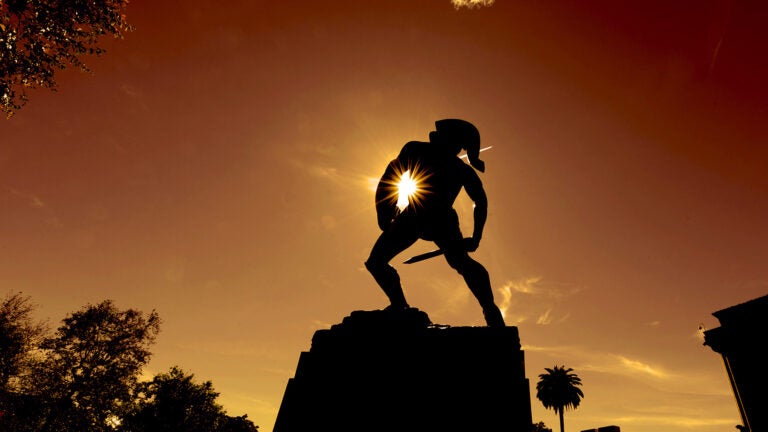 Notable USC alumni to receive honors at the 89th annual Alumni Awards
Bill Allen will receive the 2023 Asa V. Call Alumni Achievement Award.
Seven outstanding Trojans will be honored for their professional achievements and legacy of service at the 89th annual USC Alumni Awards on April 29 at the InterContinental Los Angeles Downtown.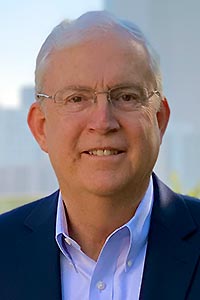 This year, the recipient of the USC Alumni Association's Asa V. Call Alumni Achievement Award is Bill Allen '79, a longtime leader in the entertainment industry who has played a key role in job growth across the Los Angeles region.
A former USC trustee, Allen is the chairman of FilmLA, a nonprofit public benefit organization that is the official film office of the city of Los Angeles and Los Angeles County.
Prior to FilmLA, Allen was the president and CEO of the L.A. County Economic Development Corp. for 17 years and worked to develop thousands of job opportunities in the region. Allen now serves on many civic boards, including for the Weingart Foundation. He is a past president of the USC Alumni Association Board of Governors and is a former member of the Board of Councilors of the USC Rossier School of Education.
In addition to recognizing Allen, the Alumni Association will honor two outstanding alumni with Alumni Merit Awards, an extraordinary alumna with this year's Young Alumni Merit Award and three exemplary Trojans with Alumni Service Awards.
USC Alumni Awards: Alumni Merit Awards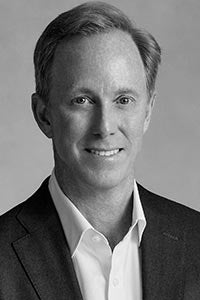 Roger Lynch '93 is CEO of the global media company Condé Nast, which has more than 1 billion consumers in 32 markets worldwide. Prior to joining Condé Nast, Lynch served as president and CEO at other content streaming companies including Pandora, Sling TV, Dish and Video Networks International in the United Kingdom. While at Video Networks, he won an Emmy for an on-demand children's channel Scamp, and a BAFTA (British Academy of Film and Television Arts) award for V:MX, a collection of on-demand music video channels. Lynch is a member of the Board of Councilors for the USC Dornsife College of Letters, Arts and Sciences.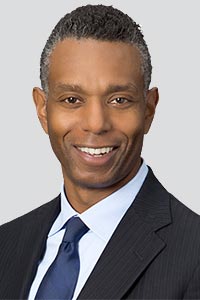 Ellisen Shelton Turner '97 is a partner, intellectual property strategist and litigator at Kirkland & Ellis. Before becoming an attorney, he worked for IBM, HP and Honeywell. Today, he holds multiple leadership roles in California law, including as vice chair of the Central District of California's Judicial Merit Selection Panel, on Gov. Gavin Newsom's Judicial Selection Advisory Committee and on the board of the Federal Bar Association's L.A. chapter. Turner also has served as chair and as a board member of the National Bar Association's Intellectual Property Section, founding its "Diversity in Tech" awards to recognize leaders who foster diversity in STEM and intellectual property.
In addition, Turner regularly supports the Viterbi Summer Institute, a high achievement program at the USC Viterbi School of Engineering that he valued as a student, as it supports engineering students from underrepresented backgrounds.
USC Alumni Awards: Young Alumni Merit Award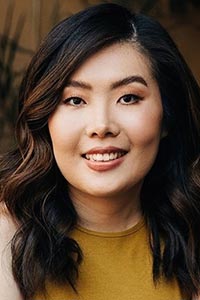 Kaitlyn Yang '11 founded Alpha Studios in 2013 to provide studios with high-quality visual effects services. Yang, CEO and visual effects supervisor, has more than a decade of industry experience that includes TV shows such as Robot Chicken, Grey's Anatomy and, most recently, American Born Chinese.
Recently, Yang collaborated with other disabled filmmakers to found 1IN4, an intersectional coalition of disabled creatives currently working in Hollywood. 1IN4 focuses on long-term institutional shifts to increase access, employment and authentic representation of disabled people in entertainment. (The group is named so because 1 in 4 Americans is disabled.)
USC Alumni Awards: Alumni Service Awards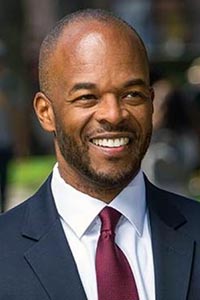 Donald Dean '90 has been an active member on a variety of USC alumni boards, including serving as a current member of the Black Alumni Association Advisory Council and formerly serving as a member of the USC Alumni Association Board of Governors and the USC Asian Pacific Alumni Association Board of Directors.
While on the Board of Governors, Dean helped to launch the Student Alumni Society and with the Black Alumni Association helped to relaunch its "Legacy Through Leadership" mentorship program. Every year, Dean has three to five mentees and once had as many as 20 at one time. In addition, Dean is serving on the USC Alumni Association's Centennial Advisory Committee and is a former board member for the USC Marshall School of Business's Marshall Partners chapter in L.A.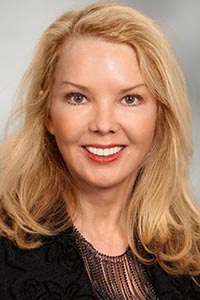 Teena Hostovich '86 is a member of the USC Marshall School of Business Board of Leaders and is vice chair and Pacific region partner at Lockton Companies LLC. An insurance underwriter for property and casualty securities, Hostovich has served on multiple boards and has been recognized for her work and her leadership. In 2021, she served on the Advisory Transition Committee to U.S. President Joe Biden. She has been a member of the Advisory Council to the president of the John F. Kennedy Center for the Performing Arts and was the chair of its 20th Anniversary Committee of the Mark Twain Prize in 2015. In 2013, Hostovich was a member of the Presidential Inauguration Committee.
From 2010 to 2016, she was on the National Advisory Board to President Barack Obama and a member of the National Council of the American Film Institute. For over eight years, Hostovich also served on the USC Marshall School of Business Board of Leaders Executive Committee. She is a current member of the University of Redlands Board of Trustees, Pasadena Playhouse's Board of Directors and Diversity Committee and a member of the Los Angeles Philharmonic Board of Directors.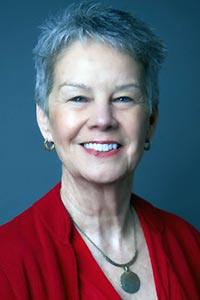 Amy Ross PhD '86 is a current USC trustee, former president of the USC Alumni Association Board of Governors, as well as a founding member and past president of USC Lambda LGBTQ+ Alumni Association. A native Angeleno, Ross received her PhD in experimental pathology from the Keck School of Medicine at USC. She has worked in cancer diagnostics for more than 25 years with a special focus on detection to target early relapse. Ross has served as senior vice president of scientific affairs at Nexell Therapeutics, and she is a retired associate biologist at the California Institute of Technology. An adviser on the Michelson Prize and Grants Foundation Scientific Advisory Board, Ross also was one of the founding members of what is now USC Lambda LGBTQ+ Alumni Association, which started in 1992.
For over 30 years, Ross has been active as a founding member of the National Organization of Gay and Lesbian Scientists and Technical Professionals. She has presented workshops and symposia on LGBTQ perspectives on AIDS research, the biology of sexual orientation and LGBTQ diversity and inclusion in the sciences at national and international scientific meetings. At USC, Ross was president of the USC Alumni Association Board of Governors from 2014-15. She was elected to USC Board of Trustees in 2015 and to the USC Health Systems Board in 2021. She also serves on the USC Arcadia Hospital Board of Directors and is a member of the USC Verdugo Hills Hospital Foundation Board.