USC announces honorary degree recipients for 2018 commencement
Recipients include a Pulitzer Prize-winning author, a visionary law enforcement leader, a member of the Astronaut Hall of Fame, a groundbreaking biochemist and an Academy Award-winning actor.
Contact: Ron Mackovich, (213) 740-6156 or rmackovi@usc.edu
USC will recognize five honorary degree candidates for their work as philanthropic, academic, scientific, arts, civic and military leaders as part of the university's 135th commencement ceremony on the University Park Campus on May 11.
The recipients are Pulitzer Prize winner and pioneering oncologist Siddhartha Mukherjee, Los Angeles Police Chief Charlie Beck, Maj. Gen. Charles F. Bolden Jr., internationally renowned biochemist Jennifer A. Doudna, and cinematic artist and international peace activist Forest Whitaker.
About 15,500 degrees will be conferred during USC's commencement this year, including more than 1,500 doctorate degrees. The main ceremony will be held at Alumni Park. More than 60,000 people are expected to attend this year's event.
Siddhartha Mukherjee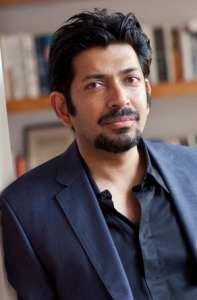 Siddhartha Mukherjee is a pioneering physician, oncologist and author who has redefined our public discourse on human health.
A profoundly influential voice in the scientific community, he is best known for his book,The Emperor of All Maladies: A Biography of Cancer, which earned him a Pulitzer Prize. His published works exhibit an outstanding literary skill that has left an indelible mark on our culture, as The Emperor of All Maladieshas been adapted into a documentary by filmmaker Ken Burns and was included among Time magazine's 100 best nonfiction books of the past century.
Dr. Mukherjee's achievements as a writer and educator build upon his career as a renowned medical scholar. His groundbreaking studies into the composition and behavior of cancer cells have pushed the boundaries of modern medicine. His innovative research signals a paradigm shift in cancer pathology and has enabled the development of treatments that reach beyond the pharmaceutical model toward new biological and environmental therapies.
Serving as a professor of medicine at Columbia University and as a staff cancer physician at the university's medical center, Dr. Mukherjee generates hope for countless patients and families around the world, while revolutionizing our blueprint for healing.
Photo: Deborah Feingold
Charlie Beck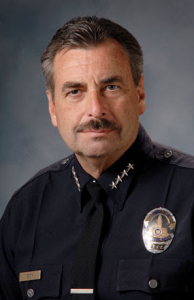 Charlie Beck has served as the chief of the Los Angeles Police Department for nearly a decade, steadfastly maintaining the safety and security of the second-largest city in the United States. Managing more than 13,000 officers and personnel, he oversees a vital public institution that protects the nearly 4 million people who live and work in Los Angeles.
As chief of police, he has been a catalyst for the department's innovative reform efforts while continuing to refine the strategies that affirm its standing as the most progressive law enforcement agency in the nation. Under his guidance, the department has implemented visionary policies such as the Community Safety Partnership program and the reclamation of MacArthur Park.
An esteemed civic leader, Chief Beck links three generations of Los Angeles police officers in a tradition of service that includes his father and two of his children. His career stands in testament to his extraordinary gift for building diverse coalitions through a combination of conventional policing methods and inventive community outreach initiatives. For four decades, he has modeled integrity and resilience for all the women and men of the LAPD, while mentoring countless law enforcement officers. Indeed, his insightful leadership has effected meaningful institutional change, furthered the cause of justice and revitalized hope in our neighborhoods.
Photo: LAPD
Maj. Gen. Charles F. Bolden Jr. (Ret.)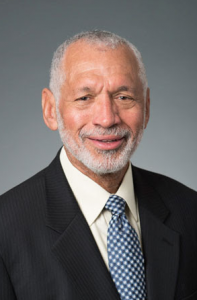 Charles F. Bolden Jr. possesses an unparalleled record of service to our nation as a trailblazing aviator, astronaut and civil servant. A graduate of the United States Naval Academy, he served as a test pilot before NASA tapped him to fly the space shuttle. After logging nearly 700 hours as a shuttle pilot and mission commander, he was later appointed to the position of NASA Administrator, making him the first African-American to lead the agency on a permanent basis. During his tenure, he oversaw NASA's transition from shuttle missions to the advancement of innovative technologies for deep space voyages.
Gen. Bolden's sterling military career encompasses 34 years of service in the United States Marine Corps. He flew more than 100 combat missions in Southeast Asia and later commanded American troops in Kuwait during Operation Desert Thunder. These collective accomplishments earned him numerous accolades, including the Defense Superior Service Medal and the Distinguished Flying Cross.
A distinguished USC trustee and Viterbi School alumnus, he is an inductee of the Astronaut Hall of Fame and the National Aviation Hall of Fame, as well as a prominent advocate for veterans' education. Indeed, his selfless sense of patriotism has inspired generations of Trojans.
USC photo/Larry Lettera
Jennifer A. Doudna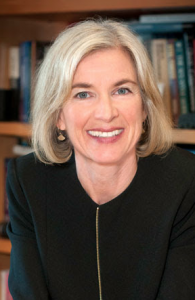 Jennifer A. Doudna — an internationally renowned biochemist, scholar and inventor — has dramatically expanded the boundaries of genetic research.
In developing innovative techniques for genomic editing, she has advanced one of the most significant discoveries in the history of biology. Her leadership helped establish the "CRISPR revolution," a field of biomedical research that uses an RNA-guided protein found in bacteria to create a technology known as CRISPR/Cas9. This mechanism can be used to edit the DNA of any organism and has transformed investigations into treatments for diseases such as HIV, sickle cell anemia and muscular dystrophy.
Dr. Doudna brings tremendous integrity to the discussion surrounding the ethics of scientific progress. Her book, A Crack in Creation, addresses the societal and ethical implications of gene editing. She is a professor of chemistry and molecular and cell biology at the University of California, Berkeley, and a Howard Hughes Medical Institute Investigator, as well as a member the National Academy of Sciences, the National Academy of Medicine and the American Academy of Arts and Sciences. She is also the recipient of several prestigious honors, including the Breakthrough Prize in Life Sciences, the Heineken Prize and the Japan Prize, as her groundbreaking work promises to radically accelerate the pace of scientific inquiry.
Photo: Keegan Houser, UC Berkeley
Forest Whitaker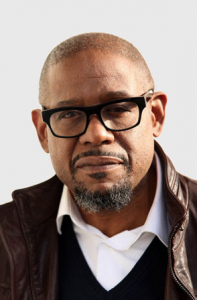 Renowned actor, director, producer and social activist Forest Whitaker ranks among the most acclaimed artists in cinema. His performance as Ugandan dictator Idi Amin inThe Last King of Scotland earned him an Academy Award, a BAFTA Award, a SAG Award and a Golden Globe for best actor. In 1988, he won best actor at the Cannes Film Festival for his role as musician Charlie Parker in the biopic Bird, directed by Clint Eastwood. He received the International Critics' Award at the Toronto Film Festival for his 1993 directorial debut, Strapped, and served as executive producer for the Peabody Award-winning documentary series Brick City. His company, Significant Productions, steadfastly supports young filmmakers. The venture produced Fruitvale Station, director Ryan Coogler's film debut, which garnered numerous coveted awards.
Over the past decade, Mr. Whitaker has raised awareness of the human cost of conflict and violence, while building pathways to peace for people around the world. He founded the Whitaker Peace and Development Initiative to support reconciliation in communities impacted by conflict on three continents. He has also collaborated extensively with the United Nations, serving as a UNESCO Special Envoy for Peace and Reconciliation, a member of the United Nations Sustainable Development Goals Advocacy Group, and the co-founder and chair of the International Institute for Peace.