The 6 Degrees of August Wilson and USC
Check out these surprising links between the award-winning playwright and the Trojan Family.
American playwright August Wilson is having more than a moment. Sixteen years after his death, his stories are more powerful than ever. See how USC connects to the Pulitzer Prize-winning writer — and how some of the people linked to his work are bringing acclaim to the university this fall.
Professor-Performer

USC hired Michele Shay as a new professor of theatre practice in acting. The veteran actress, director and educator is a leading interpreter of August Wilson's plays. She earned a Tony Award nomination for her work in the Broadway production of Wilson's Seven Guitars.
Student Voice

USC School of Dramatic Arts musical theater student Nia Sarfo starred in the Netflix documentary Giving Voice, which follows six students who competed in the 2018 National August Wilson Monologue Competition. Many USC alumni have participated in this contest for high school students over the years.
Star Power

August Wilson wrote the play Ma Rainey's Black Bottom, which was adapted into a 2020 film. Actor Colman Domingo, who appeared in the biopic, joined the USC School of Dramatic Arts' faculty this fall.
Award Winners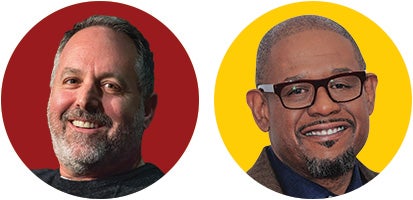 Producer Todd Black '82 coproduced the Academy Award-winning Ma Rainey's Black Bottom … and so did Denzel Washington, who also directed The Great Debaters in 2007. Another star of that film: Forest Whitaker '82, who will be honored by the school this fall at an event celebrating its 75th anniversary.
USC in History

The Great Debaters tells the story of the underdog 1935 debate team from historically Black Wiley College, which in real life defeated the national champion team from USC.