USC awarded $8.8 million for sustainability research initiatives
GREEN WEEK: The funds support sustainability-focused research projects on alternative energies and pollution reduction, as well as efforts to help shade L.A. neighborhoods to improve quality of life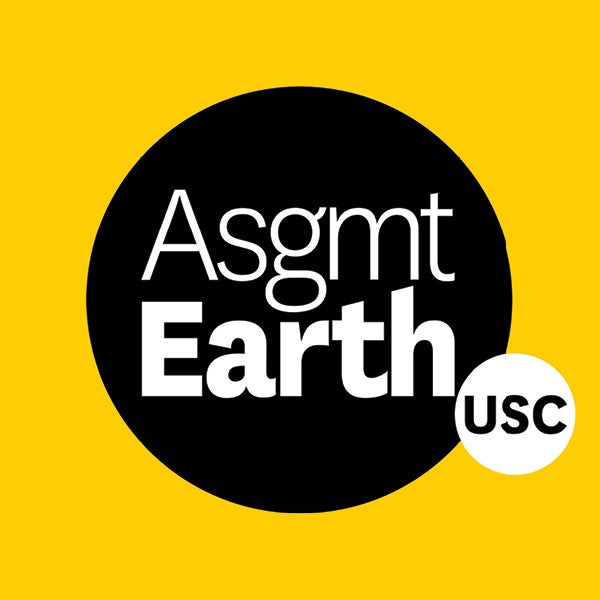 USC researchers will receive a total of $8.8 million to fund three innovative sustainability research projects, including the conversion of idle oil and gas wells into storage for renewable energies, the utilization of pollution-eating microbes and planting trees to support the growth of Los Angeles' tree canopy.
These research programs are part of a universitywide push to prioritize sustainability initiatives at USC in the areas of education, research, operations, and equity and inclusion, with a goal of increasing engagement across the spectrum of efforts. From energy and water use to transportation and food services, USC is cultivating a culture of sustainability among all key stakeholders on campus.
"The university's sustainability work has achieved critical momentum, and this funding will give it a real shot in the arm," USC President Carol L. Folt said. "Many dynamic programs are already in place, yet climate change issues are more urgent than ever — and much more work needs to be done."
Climate change issues are more urgent than ever — and much more work needs to be done.

Carol L. Folt, USC President
The funds are part of a settlement from a 2016 class-action lawsuit filed in the U.S. District Court for the Northern District of California. USC was among more than two dozen other institutions whose proposals were awarded the funds.
??"These funds will support innovative research that accelerates the transition to renewable energy, while also developing the potential of natural resources to remove greenhouse gases from the atmosphere and further address the vexing problem of climate change," said Mahta Moghaddam, Distinguished Professor at the USC Viterbi School of Engineering and co-chair of the USC Presidential Working Group on Sustainability. "The funds will also help our ongoing initiative to optimally plant trees in Los Angeles in areas that are particularly vulnerable to rising temperatures due to climate change."
Three USC sustainability projects to be funded
The three USC research initiatives that will benefit from the awards are:
? USC Energy Institute: Under the leadership of USC Viterbi Professor Iraj Ershaghi, research will be conducted to discover how to repurpose idle oil and gas wells to store excess energy from renewable sources in large-scale subsurface storage, particularly as L.A. transitions to a zero-emission energy economy. Based on statewide reports, California has more than 5,000 orphaned oil and gas wells and more than 37,000 idle wells, constituting a known source of emissions of greenhouse gases. The research will establish a three-year program to address the engineering, technical, and implementation challenges of such a plan — and inform the decision making of electric utility companies as they consider alternatives to batteries for large-scale storage of electricity from renewable sources of energy.
"Most of these wells are located in low-income areas of Los Angeles County and the San Joaquin Valley," said Don Paul, the institute's executive director. "By reducing or eliminating the potential adverse environmental and air pollution impacts of these abandoned wells, we can impact positively the health and wellbeing of people in these vulnerable communities."
? USC Dornsife Microbial Greenhouse Gas Consumption Research Center: Scientists at this new center will identify and grow new microbes capable of converting greenhouse gases into innocuous waste products. Many microorganisms can breathe greenhouse gases, thereby destroying them. This research center will discover and harness the power of naturally occurring microbes in the oceans and on land that consume the three most harmful greenhouse gases — carbon dioxide, methane, and nitrous oxide.
"Microorganisms have been co-evolving with this planet for more than three billion years, and they've gotten very good at consuming greenhouse gases and other undesirables," said Jan Amend, professor of Earth sciences and biological sciences at USC Dornsife College of Letters, Arts and Sciences, who will serve as the principal investigator of the project. "Understanding and harnessing this microbial power will lead to novel solutions in the fight to mitigate climate change."
? USC Urban Trees Initiative: Tree canopy in Los Angeles is sparse in some areas, leaving residents vulnerable to extreme heat and air pollution. This initiative is a partnership between USC, the city of Los Angeles and local nonprofits to advance climate-resilient urban forestry practices and the equitable distribution of green spaces in L.A. The funds will pay for up to 400 trees. They will also support research efforts led by USC Professors John Wilson and Will Berelson as well as Associate Professor Esther Margulies to determine the ideal locations for planting and growing them. The scientists will monitor the trees' health and impact on air quality, the environment and other critical metrics. The initiative is coordinated by the USC Dornsife Public Exchange and includes collaborators from the USC Spatial Sciences Institute, Dornsife Department of Earth Sciences Department and USC School of Architecture.
"This project is a perfect example of how we can enhance the quality of life for the people in our communities as we take on the challenges posed by climate change, such as extreme heat," said Kate Weber, executive director of the USC Dornsife Public Exchange. "Trees reduce heat, but they also build healthier communities."
---
USC has established recognized expertise and leadership in sustainability, including academic and research programs that train future generations and develop innovative solutions that make a tangible global impact. The university offers 1,196 sustainability-focused or -inclusive courses and has 11 research centers, programs and institutes dedicated to sustainability research.
USC is committed to environmentally friendly practices and applied sustainability at its campuses and in all aspects of its operations. To date, 90% of USC's University Park Campus and 80% of its Health Sciences Campus landscaping has been converted to drip and/or smart irrigation systems. Additionally, more than 41% of USC Hospitality food purchases are sustainably sourced, 15% of Galen Center's is power supplied by rooftop solar clean energy and 205 water bottle refill stations can be found across the university's campuses.