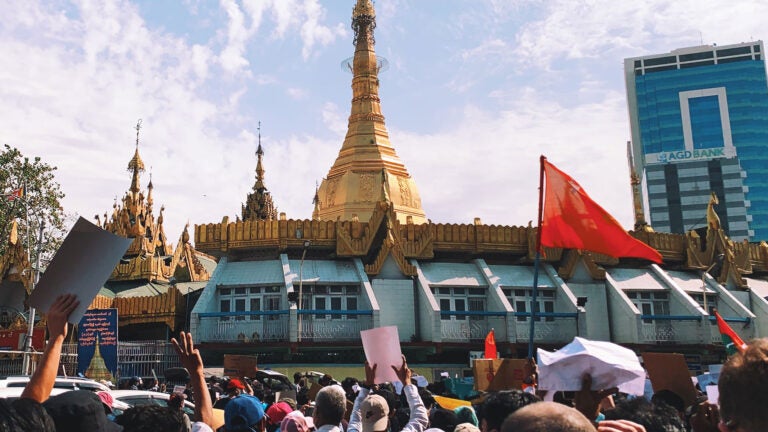 Students from Myanmar persevere despite social upheaval back home
As a tight-knit Burmese community grapples with uncertainty, fear and communication disruptions after a military coup, USC staff and faculty provide support and understanding.
When Myanmar's military staged a coup and arrested the country's democratically elected leaders in February, international students from the small Southeast Asian country were stunned.
Some USC students had returned home before the coup, continuing learning remotely so they could be with their families during the COVID-19 pandemic. Suddenly, they were left wondering how to submit homework, attend lectures or complete a final after the military government restricted internet access.
Meanwhile, those who stayed in Los Angeles worried about the safety of their faraway friends and family. Some were unable to contact loved ones because of disruptions to phone services.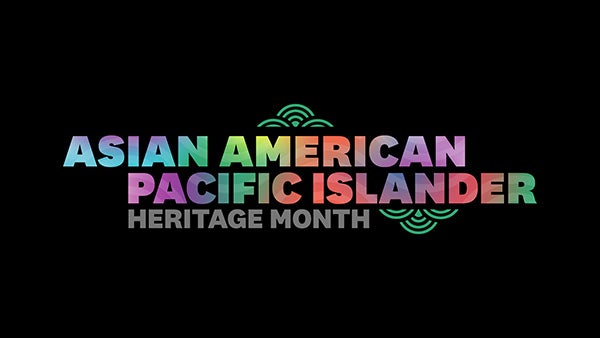 And amid this, hundreds of peaceful protestors were being killed by the military government during demonstrations — some even within their homes, according to news reports.
"We were shocked, disappointed and angry," said "Aye," a junior who is currently in Myanmar and asked USC News not to use her name because she has participated in protests against the military regime.
Aye remembers how the entire city of Yangon rallied together every night at 8 p.m. In the spirit of solidarity and resistance, they banged pots and pans in unison. Metallic clangs echoed throughout the city, from balconies and rooftops to moving cars with rolled-down windows.
"In Burmese culture, the sound of pots and pans is believed to ward off evil spirits," she said. "In this case, the evil spirits are the military."
Aye attended some of the first protests in person. Many others across the country did the same, giving her hope. But as the military government began to respond with violence, she stopped going outside. To date, more than 700 people have been killed and thousands detained, according to The New York Times.
"It definitely was not normal when you're taking a midterm on Blackboard and you can hear gunshots firing outside," she said.
Burmese students find themselves far from home
In Los Angeles, Thuwati Aung was in the middle of the last semester of her undergraduate career at USC when the coup happened on Feb. 1. She heard about it from a Burmese friend who lives in New York City.
"We both started crying on the phone," Aung said. "We grew up under a military dictatorship, so we knew exactly what it meant."
During the days and weeks following the coup, Aung had an increasingly difficult time talking to her parents back home in Yangon.
It definitely was not normal when you're taking a midterm on Blackboard and you can hear gunshots firing outside.

Aye
"When the coup first started, we were like, 'OK, make sure you don't talk badly about the military on calls or messages because they might listen and arrest you,'" she said.
But then the government began restricting phone and internet access. First, Aung could no longer talk with her father on Facebook Messenger or any other communication platform. Then phone calls with her mother had a 15-second delay, which made it difficult to talk.
Despite being more than 8,000 miles away from home, Aung decided to help as much as she could.
Along with the USC Burmese Student Association, she began spreading awareness about the coup and raised thousands of dollars for protestors who had lost their jobs. The association raised more than $7,000 by harnessing the power of social media plus a little competition.
"We've made these bingo cards on Instagram where, if someone Venmos you a certain amount, you scratch that box out," she said.
USC faculty members support their Burmese students
One of the Burmese students' biggest challenges this spring came down to dealing with uncertainty: How do you continue studying full time while a coup rocks your home nation?
Some students heard stories of struggle and insensitivity from friends at other universities.
At York University in Canada, a professor threatened to fail a student in Myanmar who missed a midterm because the student had no internet connection after the coup. He also downplayed the student's fears and reports of innocent protestors being killed. After public complaints, the university pulled the professor from the course, according to CBS News.
In contrast, Aye and Aung said USC staff have been understanding and accommodating to Burmese students' needs. The Office of International Services sent an email to every Burmese student one day after the coup, and USC has made mental health services available to the students and waived late fees for tuition payments, Aung said.
It really showed that USC professors genuinely cared about me and what is happening in my country.

Aye
"It was very proactive, and I do applaud the university for that," she added.
USC professors also have been supportive, particularly to students who are currently in Myanmar.
During the coup, the military government cut off internet service every night between 1 a.m. and 9 a.m. — which, given the time zone, is when most of Aye's classes took place. Her professors allowed her to miss live lectures, complete the homework on her own time and waived deadlines. One professor even offered to give Aye one-on-one lectures so she wouldn't miss anything.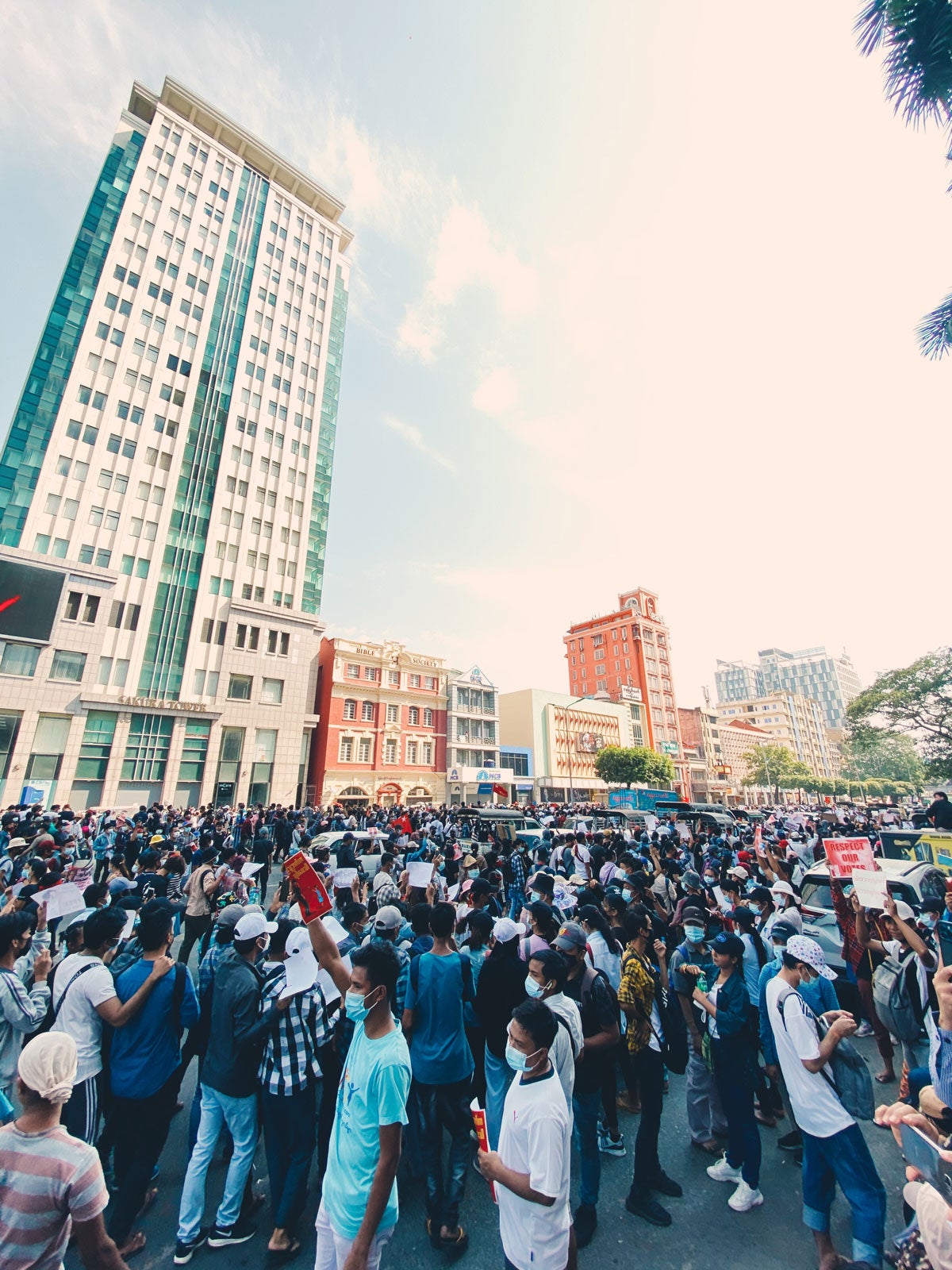 "It felt encouraging," she said. "Based on my friends' experiences, especially those who go to other schools, it's not the same. Some professors straight up told them to drop the class.
"It really showed that USC professors genuinely cared about me and what is happening in my country," she added.
Students from Myanmar: small in number but tight-knit
Fewer than 15 international students from Myanmar usually study at USC in any given year.
Despite their small numbers, or maybe because of them, the community forms close bonds. Members of the Burmese Student Association at USC meet once a week — at least they did before the pandemic — and host larger events with sister chapters from other universities in Southern California like UCLA.
Two of the most popular events are the Festival of Lights in October, which they celebrate with a beach bonfire and lanterns, and Burmese New Year's in April, where students eat traditional foods like pickled tea leaf salad and Burmese curries while dancing to music from home.
The association has also served as a support center for students, both in Los Angeles and Myanmar. In part, they use it to improve awareness of conditions in their home country. Now that a few months have passed since the coup and the media attention has died down, they want to make sure people don't forget.
For some Burmese students, the coup has reinvigorated their desire to use their USC education to help people back home.
Aung, who graduated with a double major in business administration and accounting in May, has always felt a responsibility to use her position for good.
"Ever since I was young, my parents and my teachers did a great job of making me aware of my privilege," she said. "I have a duty to look after my country. So I think I just internalized that my purpose in life was to help develop Myanmar and help its vulnerable populations."