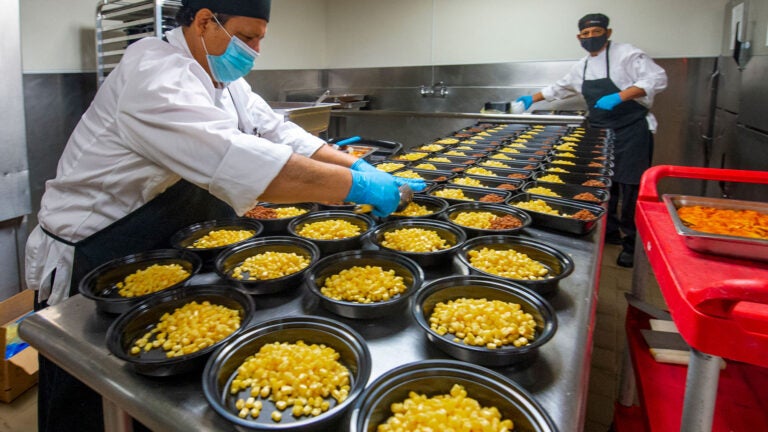 Campus kitchen cooks for seniors during coronavirus
A university kitchen that normally prepares student meals is crafting healthy fare for L.A.'s older adults in need.
Two days each week, USC Hospitality staff fires up one of their kitchens on the University Park Campus. Roasted barbecue chicken breast, herb-crusted cod, wild rice and fresh vegetables are parsed into single-serving containers before they're loaded into waiting taxis. Soon, they'll be in the hands of homebound seniors.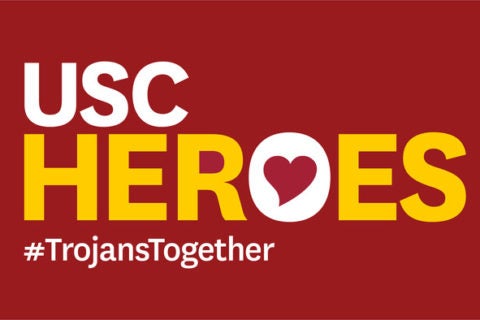 University staff members pack 8,000 meals a week for the Senior Meal Emergency Response Program, a team effort to provide food security and jobs during the COVID-19 response. The program is funded largely by the Federal Emergency Management Agency but also supported by the city of Los Angeles, Unite Here Local 11 and commercial kitchens.
"The food we're cooking here is fresh and healthful, and our chefs and culinary workers put a great deal of care into it," said Kris Klinger, assistant vice president of USC Hospitality and USC Hotel. "What they're creating sustains not just the body but the soul as well."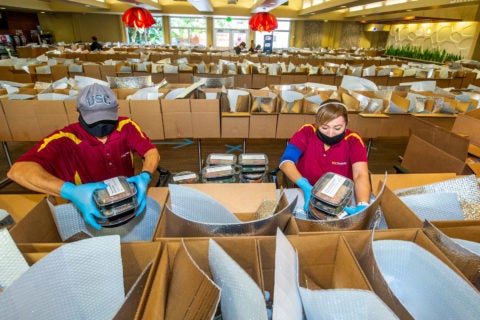 Miguel Garcia, who has worked at USC for 30 years, is part of a team that packs, sorts and labels the meals for seniors. Garcia is the father of two USC graduates, and his son just finished a bachelor's degree under safer-at-home restrictions.
Since early May, USC Hospitality has produced more than 45,000 meals — a number that could double by the time the program wraps in mid-summer. The to-go orders leaving the kitchen include Garcia's good wishes.
"I feel like I'm doing something to fight coronavirus," Garcia said. "This is all going to people who can't leave their homes. It makes me feel proud."
https://youtu.be/8aLJsJG2bgk