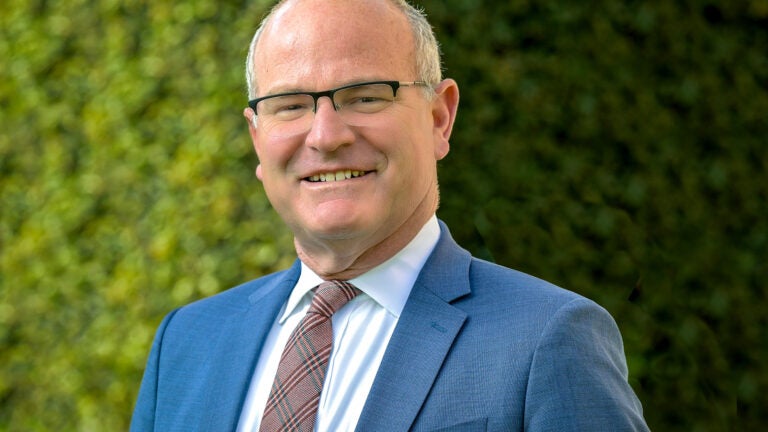 Erik Brink named USC senior vice president, finance, and chief financial officer
Brink brings nearly two decades of experience managing financial operations on impactful projects across USC campuses.
Finance leader Erik Brink has been named USC's new senior vice president, finance, and chief financial officer. Brink brings three decades of experience in finance management to the position, including nearly 20 years at USC overseeing a wide range of financial operations for the university and leading the development of many significant projects.
"Erik is an excellent strategist and a careful steward of the university's finances," USC President Carol L. Folt said. "I know he will be a terrific partner to me and to the entire university community. Under his leadership, USC's financial operations will remain forward thinking and nimble as we double down on implementing our 'moonshots' for the university."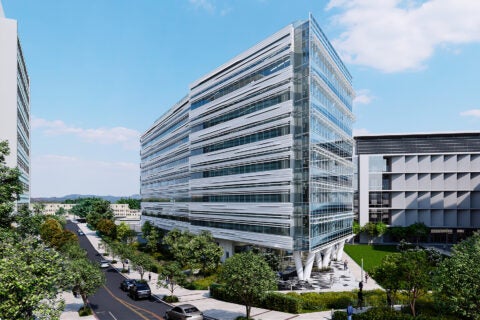 Brink has served as USC's interim senior vice president, finance and chief financial officer since January, reporting directly to Folt on universitywide financial operations, including budget and planning, treasury, financial services, the university comptroller, capital construction and facilities, audit services, information technology services and risk management.
Working behind the scenes as the architect and collaborative partner in many crucial financial developments at the university since 2004 — first as USC's university comptroller before being appointed as vice president, university comptroller in 2019 — Brink played a key role in the creation of the stand-alone USC Health System; the financial management of USC's COVID-19 response; a multiyear effort to implement a new financial system across the university; and the creation of USC's three captive insurance companies, a form of self-insurance where the insurer is completely owned by the insured.
Prior to his arrival at USC, Brink worked at PricewaterhouseCoopers for 11 years as a senior audit manager, consulting with health care, nonprofit and higher education institutes.
Brink received his Bachelor of Arts degree in business economics from the University of California, Santa Barbara, with an emphasis in accounting. He and his wife, Amy, have two children: James, who graduated from the USC Dornsife College of Letters, Arts and Sciences in 2019, and Ella, who is expected to graduate from USC Dornsife in the spring.
Ahead of his new appointment, Brink shared his thoughts on his time at USC, his goals for his new role and what excites him about the road ahead.
Next year marks your 20th year working for USC. What are some milestones worth highlighting from your time at the university so far?
Brink: "Definitely some of my work associated with the development of the stand-alone USC Health System, the implementation of the Workday financial system and the creation of captive insurance companies. But in addition to all that, I'd say it's the people work: developing individuals and really embracing the work culture we as a finance division developed seven years ago, mirroring the university's unifying values. It was a huge component of my development as a leader."
What are your goals for your new appointment?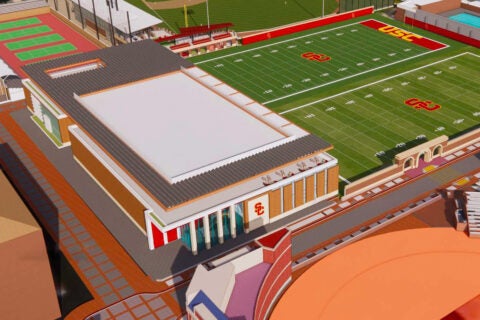 Brink: "Ensuring that we as a high-performing financial team can really help President Folt and our colleagues in achieving our university 'moonshots' and supporting the development of the kind of infrastructure necessary for the opportunities that these moonshots will bring, including the new athletic facilities we recently announced and the development of the Discovery and Translational Hub at the Health Sciences Campus. This will involve being a collaborative partner with the schools and university leaders to provide enhanced financial plans and budgets and continuing to support the strong financial condition of the university."
What excites you about USC's future and your role in it?
Brink: "What excites me really comes back to President Folt's moonshots. We have some pretty ambitious goals, and I think we're doing great things for society. I feel like there's currently such a spirit of optimism on our campuses, and I look forward to doing everything I can to make sure that my team and I support new developments, such as our investments in the Frontiers of Computing and the USC Health System."