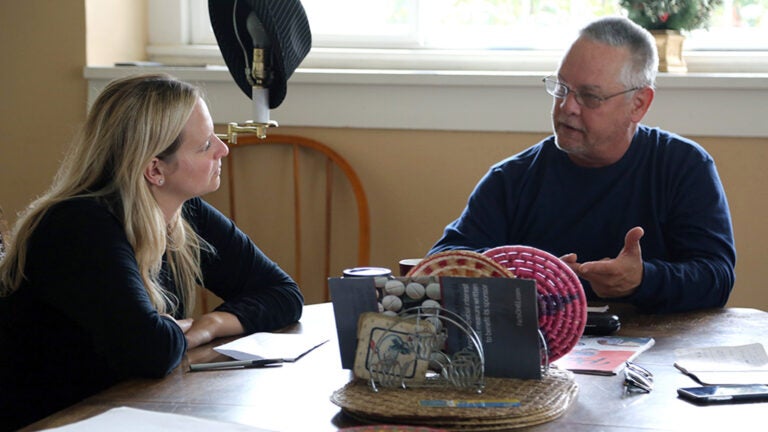 USC Dornsife instructors help former prisoners write about their own transformations
USC Dornsife instructors explain how the project has been meaningful for them

Second of two parts (read Part 1 online).

When Emily Artiano joined the USC faculty last year, she arrived with a particular interest in community engagement opportunities.
When USC Dornsife Associate Professor Stephanie Bower contacted a few colleagues about creative writing workshops at The Francisco Homes, a social justice nonprofit that provides support to formerly incarcerated individuals reintegrating into society, Artiano jumped at the chance to participate.
Once she began working with the former inmates in March, Artiano quickly discovered that they were most interested in talking about their individual transformation.
"I wasn't expecting their commitment to wanting to make sure it was clear that transformation is possible, in spite of all the difficulties and the system being stacked against them," she said.
"We tend to talk about their personal transformations much more than crime or prison," Ben Pack MPW '12 agreed. "And transformation is something every person experiences — who am I and who do I want to be?"
Many of the men say that the experience of writing has been cathartic for them.
"Watching this in action is really moving," Artiano said. "They're always eager to hear critiques and at times resist what they feel is excessive praise of their work."
Opening up
Bower has observed how meaningful it is for the men to talk about their experiences and to explore their shifting sense of identity.
"One of the guys talked about how he's involved in making the journey from a prison mentality to that of a citizen — a human being. And he's recognized the way that writing plays an essential role in that journey," Bower said.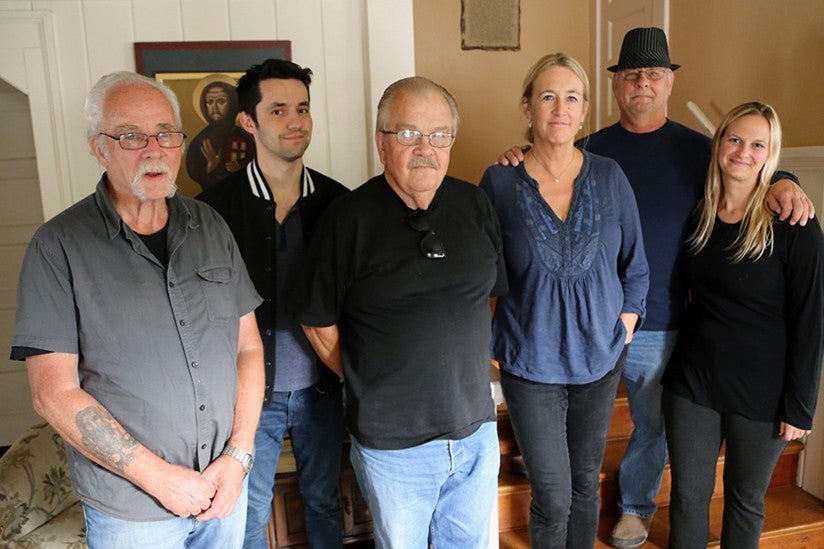 "One thing a lot of them have in common is that they want to tell the story of the moment — the sort of 'Dark Night of the Soul' moment — where they recognized their failures and mistakes and their crimes. And from that moment, the desire to change emerges."
The notion of restorative justice is an important aspect of the mission of The Francisco Homes. In the context of crime, restorative justice strives to achieve reconciliation between the affected parties, working to provide healing and unity to all affected — as individuals when possible, but ultimately as a community.
"This work has really opened up what I thought I knew about social justice issues and how things play out," Associate Professor John Murray said. "It's also made me much more aware of restorative justice. I see how much of the general population doesn't consider this approach to crime, and the notion of healing as opposed to retribution, but it's a really interesting idea."
New paths taken
It's certainly not just the participants for whom the writing workshops are meaningful. Bower said she has learned so much and wants to think even more about the ways the participants understand themselves and the paths of their lives.
"I'm also interested in the ways in which they're telling stories of personal transformation, but embedded in that is critique of the institutions that kept them in prison for so long," she said. "It raises all these fascinating questions about the value of literacy in our culture and who possesses it. And for me, it's opened up a new direction in research, for thinking about these kinds of questions."
For Murray, working with this community has had an impact on him both personally and intellectually.
"I think that to be out there with these guys — to understand and be comfortable and connect with them — humanizes how I read research and understand current events now. It's made me aware of my own lens, of someone with my education and background.
"I thought I was unbiased, but I realized I was very comfortable with how I compartmentalized people. For me as a person, that realization is really important, and it's a reminder of how easy it is to lapse into thinking you know who it is you're talking to or reading about."
'Each day is a gift'
Pack feels the experience has broadened his perspective as well.
"Before joining my colleagues on this project, I had never worked with prisoners or parolees. While I came in with an open mind, I know I wouldn't be thinking as deeply about the issues the men raise if I didn't show up every week."
Though Bower sometimes dreads the long drive between her house and The Francisco Homes, the journey always pays off.
"Every day I feel so glad that I'm there," she said. "There's just something about being in that space and seeing how appreciative they are — seeing the way that words give life to new realities and new ways of being in the world, and being the audience and the listener for that. Then also, just feeling connected to human beings that I wouldn't otherwise be connected to."
Participant Paul Harrison's words reflect the process of "rehumanization" that he and his peers have embarked upon. For him, it is ultimately a message of hope and gratitude.
"I believe I will spend the rest of my life changing into the man I am supposed to be. Every day is not an adventure — it holds triumphs and defeats. To me that is called life. Now I live a life of firsts. The first time I walked down the street a free man; the first time I ate out; the first time I saw a child; and so many more, each one more precious than the last … what all this means to me is that this is not the ending of my story but just the beginning. Each day is a gift, and I must always give thanks. And never forget how I got here."
Part 1 of this article explains how the creative writing workshops help recently released prison inmates at The Francisco Homes find understanding and healing through the written word.