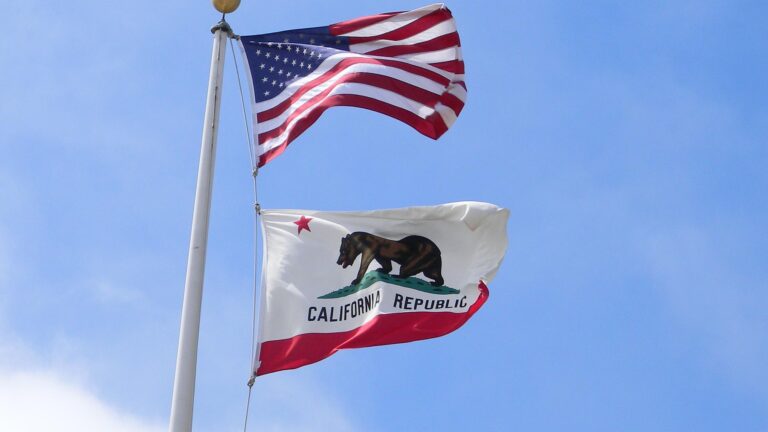 USC Dornsife/L.A. Times poll shows Newsom maintaining large lead in governor's race
With the election three weeks away, jobs and the economy remain a top issue across a partisan divide
Three weeks before Californians elect a new governor, Democratic candidate Gavin Newsom holds a commanding 23-point lead over Republican challenger John Cox, 54-31 with 15 percent still making up their mind, according to a new USC Dornsife/Los Angeles Times poll conducted online Sept. 17-Oct. 14.
USC Dornsife/L.A. Times Poll: Gubernatorial race
More than 7 of 10 likely voters say the issue of "jobs and economic development" is extremely important in deciding who they'll vote for as governor. It's one of the few points of agreement among supporters of each gubernatorial candidate.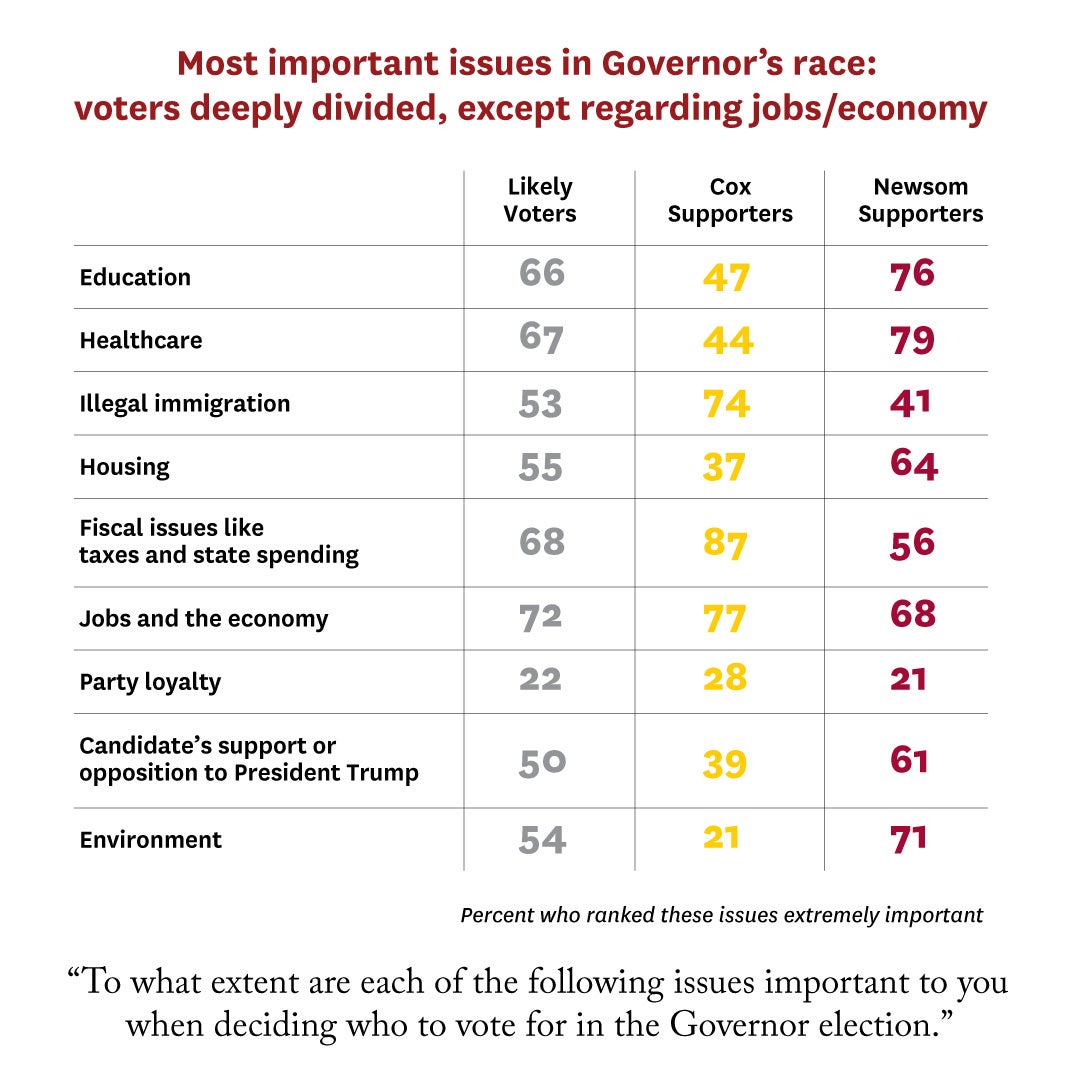 The top three issues ranked by supporters of Cox are fiscal issues such as taxes and state spending, jobs and economic development, and illegal immigration. For supporters of Newsom, the top three issues are health care, education and the environment, closely followed by jobs/economy.
Trump approval low in USC Dornsife/L.A. Times Poll, impacting governor's race
Among Californians, Trump's approval rating remains low, and largely unchanged, since the USC Dornsife/L.A. Times poll in May. The poll found Trump's approval remained low and largely unchanged since May: 66 percent of those surveyed expressed disapproval versus 27 percent saying they approve of the job being done by the president; in May, 69 percent expressed disapproval with 29 percent saying they approved.
But Republicans remain solidly behind the president, 78 percent of whom approve of his job performance.
Disapproval of the president's policies is influencing votes in the election for California governor, according to the poll. Two-thirds of likely voters who said the gubernatorial candidates' positions of support or opposition to Trump's policies is a major driver of their vote are backing Newsom.
The USC Dornsife/L.A. Times poll was conducted online, in English and Spanish, and surveyed 1,180 eligible voters in California, including 980 registered voters and 794 likely general election voters. All participants are members of the Center for Economic and Social Research's Understanding America Study, a probability-based internet panel. The overall margin of sampling error is plus or minus 3 percentage points for all eligible and plus or minus 4 for registered and for likely voters. The survey, results and methodology are available online.
The USC Dornsife/L.A. Times poll is a partnership of the Los Angeles Times and two institutions of the USC Dornsife College of Letters, Arts and Sciences: the Center for the Political Future and the Center for Economic and Social Research. Information about the Center for Economic and Social Research Understanding America Study internet panel is available online.