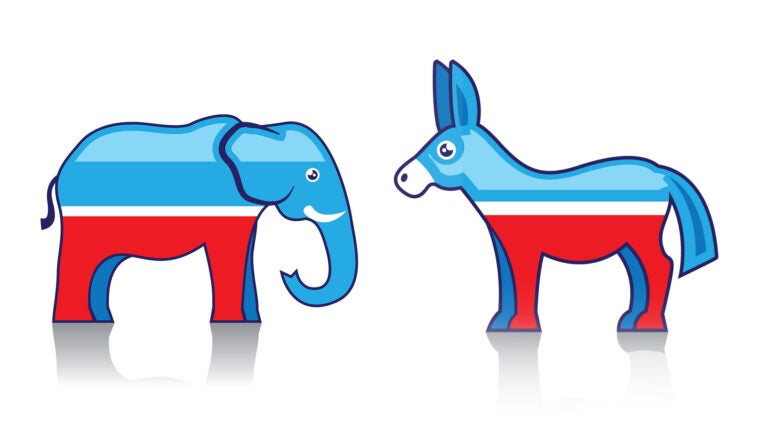 USC Dornsife/L.A. Times 'outlier' poll rings true as Donald Trump wins
Researchers will further examine results of their 'unusual' Daybreak Poll
Ever since the USC Dornsife/Los Angeles Times Presidential Election Daybreak Poll debuted in July, media observers have labeled it an "outlier": Its results differed from those of other polls, regularly reporting positive numbers for Donald Trump.
The poll, led by USC's Arie Kapteyn and Jill Darling, has piqued interest and drawn criticism for its unconventional methodology.
"It has been an unusual election year, with unconventional candidates and campaigns — and our unusual poll," Kapteyn and Darling said in a statement released Wednesday. Kapteyn is the director and Darling the survey director of the Center for Economic and Social Research at the USC Dornsife College of Letters, Arts and Sciences.
Probability approach
The poll's probability approach sought to measure participants' level of certainty in their plans to vote for the candidates, rated on a scale of 0 to 100, and the intensity of their commitment to a candidate, rather than simply their preference for one candidate or asking them outright whom they would vote for in an election. It is based on a methodology used by the RAND Continuous Presidential Election Poll that was successful in 2012.
The Daybreak Poll was also notable because its raw data sets were made available to the public. Results were updated nightly and available for downloading from the election.usc.edu website.
Our poll has differed from traditional political surveys in several respects.

Arie Kapteyn and Jill Darling
"Our poll has differed from traditional political surveys in several respects," Kapteyn and Darling said. "For five months, we tracked a panel and were able to see the certainty of a single group of voters shift over time. The results, updated nightly, were based on a seven-day rolling average. All of our data sets were publicly available for downloading and analysis."
The numbers showed Trump ahead for most of the poll's run.
Voters who sat out 2012
As Los Angeles Times reporter David Lauter noted Wednesday: "The poll told us in August, for example, that Trump's chance of winning depended on mobilizing white voters who had sat out the 2012 election — something that he clearly has succeeded in doing in several key states."
Kapteyn and Darling said they will continue to examine the results of the poll — "our experiment" ­— and determine what worked well and what did not.
Kapteyn, Darling and Dan Schnur of USC Dornsife's Jesse M. Unruh Institute for Politics answered several commonly asked questions about the poll in October. Those answers are available on the USC News website.