"I Voted": Professors and Alums Share Memories of Their First Election Day
Trojans remember casting their first ballot — and the hope and civic pride that still inspires them, even decades later.
A neighbor's garage in Los Angeles. A Midwestern college campus. A farmer's shed in Iowa. They all share something momentous in common: They're places where USC faculty and alumni voted for the first time. Even many decades after that first election, vivid memories of that day still spur excitement and pride in the hearts of Trojans. Their common experiences speak to the civic values so many in the Trojan Family share: Elections matter. Every voice matters. And being heard in your community matters.
Scroll down to read their personal stories.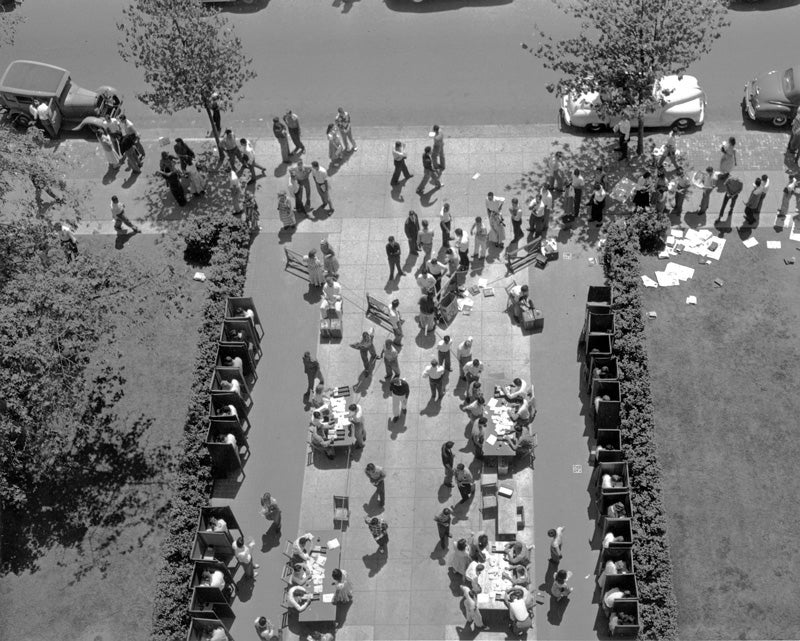 Jody Armour
Roy P. Crocker Professor of Law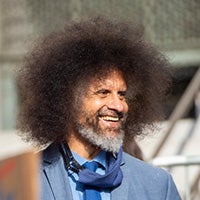 My first election day was in November 1980, when I was a junior at Harvard. It was a time in New England of golden leaves and luminous skies. Red-and-white stickers were everywhere, on mailboxes and bumper stickers, and my mind was full of hopeful, patriotic thoughts. Even though I knew about this nation's dossier of failures in matters of racial justice, I felt like each new generation gives America a chance to renew its promises, and now it was my generation's turn to make it live up to them.
---
Karen Tongson
Professor of English, Gender and Sexuality Studies, and American Studies & Ethnicity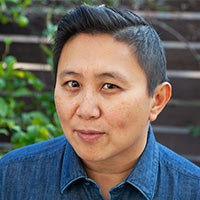 I voted in my first U.S. presidential election in November 1992 at the age of 19 in a neighbor's garage near my parents' house in Riverside, California. This was only three years after I became naturalized as a U.S. citizen at the Civic Center in Los Angeles.
I remember this election distinctly. Not only because it was my first, but I happened to have a terrible bout of food poisoning, and I could barely keep anything down. Just a month before, I'd gone to a huge rally for the candidate I voted for that year: Governor Bill Clinton from Arkansas. I felt that I might have just seen and met the next president of the United States — and I was right!
That night I watched the returns with a group of friends — not all of whom agreed with me politically. I allowed myself the tiniest slice of pepperoni pizza and a cup of root beer to celebrate the returns as we listened to Fleetwood Mac's "Don't Stop" and hoped for a better tomorrow, as young folks do.
---
Abraham Somer '59, JD '62
Past President, Half Century Trojans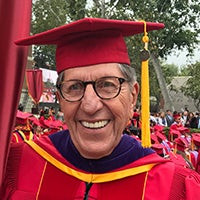 My parents were diligent voters, and I studied political science, international relations and history at USC as an undergraduate. In 1960, I was old enough to vote, and the election involved a young charismatic candidate, John F. Kennedy, against Richard Nixon. It was the first election I can clearly remember — I was a USC law student when JFK came and spoke in front of Doheny Library. I read the book by Arthur Schlesinger titled Kennedy or Nixon: Does it Make Any Difference? and I was not a fan of Nixon. I voted in a neighbor's garage and since then, I have voted in every election.
---
Thomas Gustafson
Associate Professor of English and American Studies and Ethnicity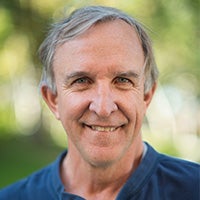 I grew up on a dead-end dirt road in the middle of a small town — 3,500 residents — in rural New Jersey called Brookside. My mother and father were very involved in local politics. Election day was always special in our home, with my father sometimes up for election and usually a family friend on the ticket.
I remember vividly my first time voting. It was the June 1972 primary, and I was 18. When I entered the polling place in Brookside to vote, there were two lines: one for Republicans, which had 15 people lined up, and one for Democrats, which had one or two people.
When I headed to the Democrat line, a close friend of my mom's helping with the election tried to correct me, pointing me in the direction of the GOP booth. Proudly, I told her I was voting Democrat for George McGovern.
Eight years later, I married a woman from my hometown who also cast her first vote in the very same place that day. The only person ahead of her in the Democrat line was my older brother.
For many years, we lived in Birnkrant Residential College with our three kids. We would vote in the lobby of Marks Tower, bringing our children with us, telling them the story of how our first vote marked us as rebels in our conservative hometown.
---
Dean of Diversity, Equity and Inclusion at the USC Price School of Public Policy; Teaching Professor of Public Policy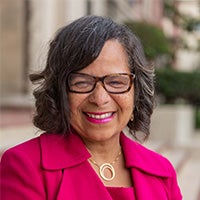 I was a sophomore at Oklahoma State University. My friends and I went to the polls together. I remember voting for Jimmy Carter and watching the election results in the student lounge. Oklahoma had voted in 1971 to let 18-year-olds vote, but I was 20 when I voted for the first time.
I have not missed a chance to vote since then on the national, state or local level because I saw my father do the same. He made it clear that it was his chance to voice his opinion about what he liked or didn't like about our elected officials. Every time I fill out my ballot, I think of him.
Please recognize the power of your vote. If it wasn't powerful, forces wouldn't be working so hard to prevent you from exercising your right. Participate in the process. Only then can you legitimately celebrate the outcome or conversely, complain about it.
---
Mary Yao Tee '91
Member of the USC Alumni Association Board of Governors Executive Committee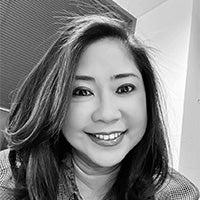 I was born in the Philippines and immigrated to the U.S. with my family when I was 15. I became a U.S. citizen in 2004 when I was 34 years old. It was an election year, so as soon as I received my naturalization, I immediately registered to vote.
My local precinct was a garage in a residence that was walking distance from my home. On election day, I showed up early before heading to work. I was motivated and excited to vote because I had a long journey to finalize my naturalization process. I was diligent in reading up on all the options on the ballot. Despite the fact that I was eligible to vote by mail, I opted to vote in person because I wanted to experience it firsthand: going into a booth, filling in the ballot, confirming my ballot with volunteers and finally obtaining that coveted "I Voted" sticker.
That sticker I wore proudly to work that day demonstrated my privilege as a citizen of this country and that my vote was fully acknowledged. I felt a sense of fulfillment as I performed my duty as a brand-new U.S. citizen and I was deeply honored to participate and witness our country's democracy.
---
Grayson Jaggers
Teaching Assistant Professor of Biological Sciences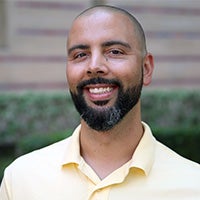 The first time I voted was in the 2000 presidential election. I was a senior in high school and had turned 18 years old approximately one month before the election. Although I was certainly no expert in politics, I kept up with current events. I often watched CBS Evening News with my parents as we ate dinner, and I made it a point to watch both the Republican and Democratic primary debates. It was important to me that I made an informed decision.
After the school day ended on that Tuesday in November, I immediately went to cast my vote. It certainly felt like I took another step into adulthood. My parents had always voted, and whether I would vote was never a question in my mind. I felt like it was expected of me. Nevertheless, I felt a sense of pride after I submitted my ballot.
Voting isn't just a right; I see it as a responsibility. You might feel intimidated by the process because you're not an expert in politics, but even the political "experts" don't know all the right answers. Do your best to stay informed and trust yourself to make the best decision for yourself and your community. And remember that it's a process. Your vote doesn't always result in a win, but it can still send a message.
---
Lisa Schweitzer
Professor of Urban Planning and Spatial Analysis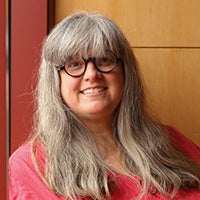 I grew up in politics because my father served as an elected official in the state of Iowa for 21 years. My life from the age of 2 onward was punctuated every four years by his campaign cycles. My first time voting was in college; I had begun a few years early, and finally in 1988, I was able to vote both for my dad for the first time and for Michael Dukakis in the presidential election.
I had to drive back home to vote and I had to go early because I needed to be in class later that day. (Some blasted philosophy professor had failed to see the good sense in making election day a flexible day.)
The polling center was in a farmer's machine shed. The farmer's name was Denny, and he was a lifelong friend of my father. It was really cold, and I was among the first five people who showed up. He wasn't quite set up yet, so I had to go diving into my backpack to find a No. 2 pencil to fill out ballots. He did, however, have hot coffee and coffee cake to share, and golden retriever puppies we could play with while we waited to use the one booth.
Many years later when I was a PhD student at UCLA, I became personally acquainted with Mike Dukakis. We became friendly as our offices were on the same floor, and he never failed to be kind, intelligent and wise in all our interactions. He didn't win his run for the presidency, but I am still glad I voted for him.
---
Faye K. Demetriou '48, MS '49
Half Century Trojan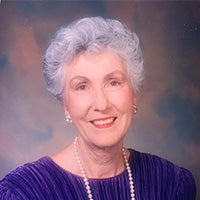 With the election of 2020 almost upon us, my mind goes back to 1948, the year that I turned 21 and had the privilege of casting my first ballot. The presidential candidates were Vice President Harry Truman and Thomas Dewey, governor of New York.
The pollsters had been busy doing their work and had determined the winner to be Dewey. The newspapers published their headlines at midnight on election day — before the count was final. The next morning people were reading the headlines of Dewey's victory, only to find out that Truman was the real winner of the most surprising election upset in our nation's history.
Several of my professors during my years at USC had impressed upon me the importance of voting, and here was evidence that one should always exercise the right to vote, no matter what we hear from others.
I have reached the 93rd year of my life and am proud to say that my professors' words still resound. I have voted in every election and will be voting in the 2020 election — albeit this time, with a little help from the U.S. Postal Service!