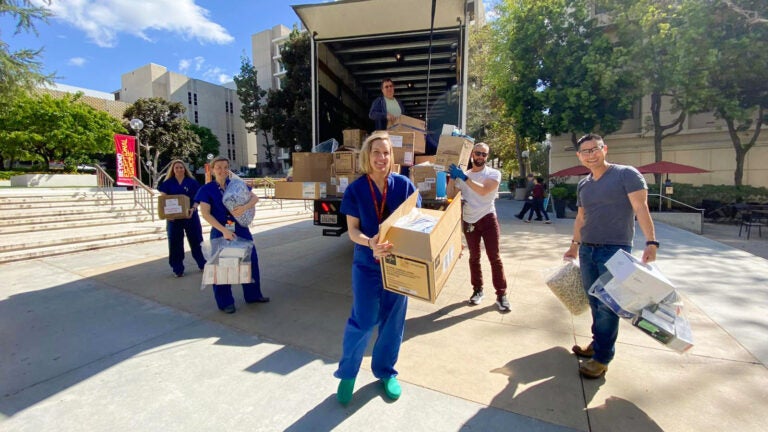 USC faculty and staff donate gear to protect caregivers during coronavirus crisis
As Keck Medicine of USC health care workers seek masks, eyewear and other equipment to guard them from the new coronavirus, their colleagues across the university and beyond are stepping up.
When the plea came for equipment to protect Keck Medicine of USC doctors and other health professionals as they treat victims of the coronavirus pandemic, Andrea Armani had one thought: the lab.
Sitting on shelves in the nanofabrication engineering laboratory she oversees at the USC Viterbi School of Engineering were stacks of safety glasses, face shields and other protective gear. More such equipment — typically meant to keep scientists safe from dangerous substances — sat in another chemical engineering and materials science lab at the school. With USC classes now being held online, the equipment would go unused for months.
Armani fired off an email to the school's dean, Yannis C. Yortsos, seeking permission to donate the supplies to Keck Medicine's doctors and nurses on the front lines of COVID-19.
"Dean Yortsos emailed back within minutes and said: 'Make it happen,'" said Armani, who holds the Ray Irani Chair in Chemical Engineering and Materials Science at USC Viterbi. "We basically cleaned out all the shelves and filled up boxes."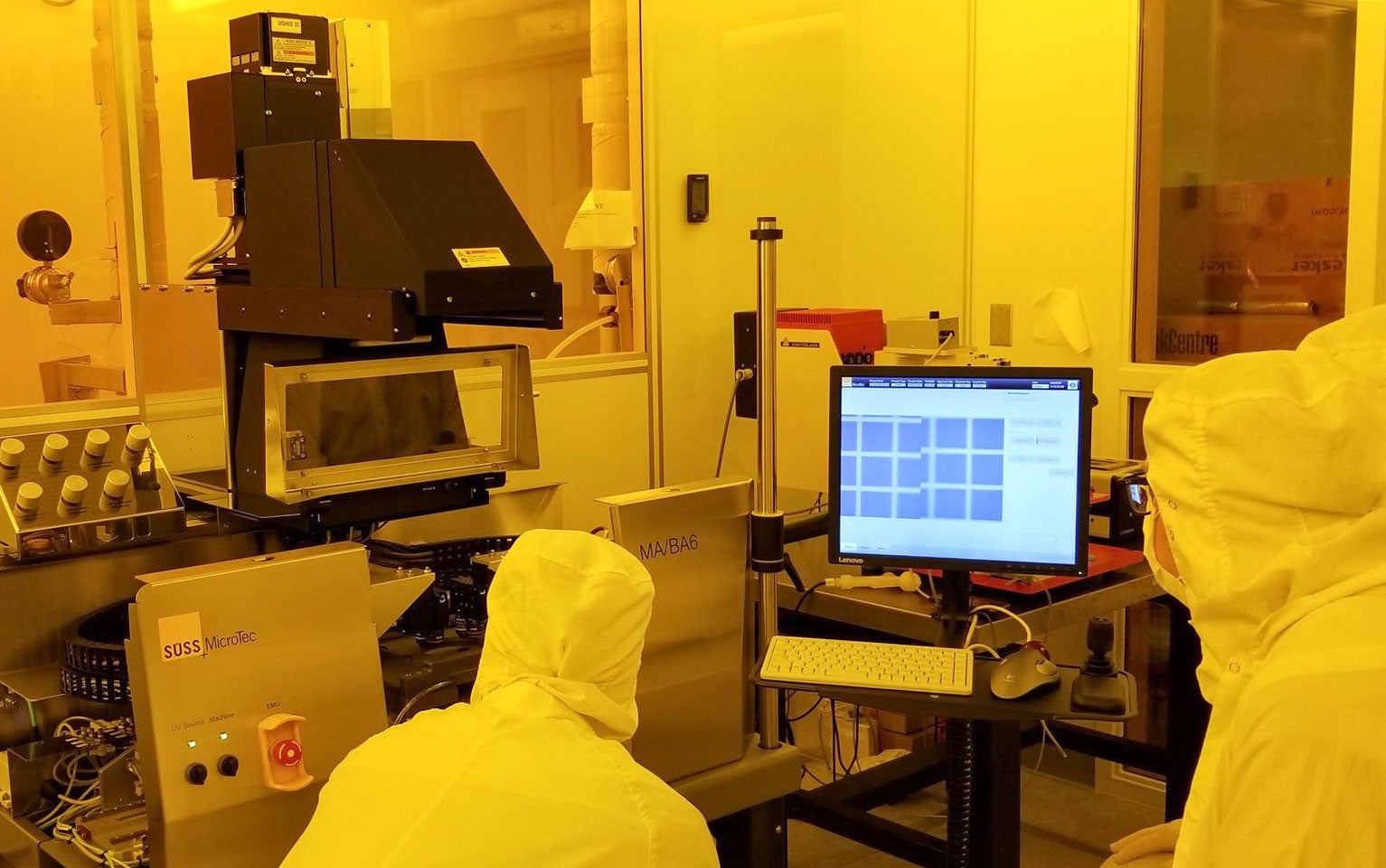 The engineering school's donation — including equipment from other research labs and efforts to create protective gear from other materials — is only one example of the outpouring of support from across USC. Face masks, eye protection and other safety items are being pulled from all corners of the university to aid health care workers at Keck Medicine.
Physics, chemistry and biology researchers at the USC Dornsife College of Letters, Arts and Sciences pitched in their supplies. Researchers at the USC Wrigley Institute for Environmental Studies found dozens of safety glasses and sent them on the last boat leaving Catalina Island. Hazardous materials and fire safety teams with USC Environmental Health & Safety provided surplus protective equipment and hand sanitizer.
Artists from the USC Roski School of Art and Design offered up face shields originally meant to protect them when they cut wood, carve sculptures or weld metal. Costume and set designers at the USC School of Dramatic Arts are sewing face masks that could be used when respirator masks run out, following federal guidelines.
"This is potentially a life-and-death situation related to the equipment that we need," said Laura Mosqueda, dean of the Keck School of Medicine of USC. "For me to have a group of deans and schools I can reach out to and in 48 hours, get this overwhelming response from engineers to sculptors to people in dramatic arts to scientists in labs is just incredible.
"People have been generous and kind and responded in a way I feel is a beautiful thing. It's a really nice demonstration of the Trojan Family."
Protective medical equipment critical to addressing coronavirus crisis
As the new coronavirus spreads across the globe, supplies of protective medical equipment are being strained. At USC's hospitals and health care facilities, items like face masks and eye protection are crucial to preventing doctors, nurses and other care providers from contracting the virus as they treat a growing influx of patients.
"We're right in the line of fire related to respiratory droplets and other fluids," Mosqueda said. "The donations we've received help protect our health care providers and by extension, their families. These people are a little bit like firefighters — they're rushing into a dangerous situation at their own peril. Anything we can do to help protect them is a really big deal."
That message spread quickly to researchers across USC Dornsife, resulting in dozens of responses offering help, said Stephen Bradforth, divisional dean for natural sciences and mathematics and a professor of chemistry.
The college pulled together hundreds of safety goggles from undergraduate labs and donated other supplies that might prove useful.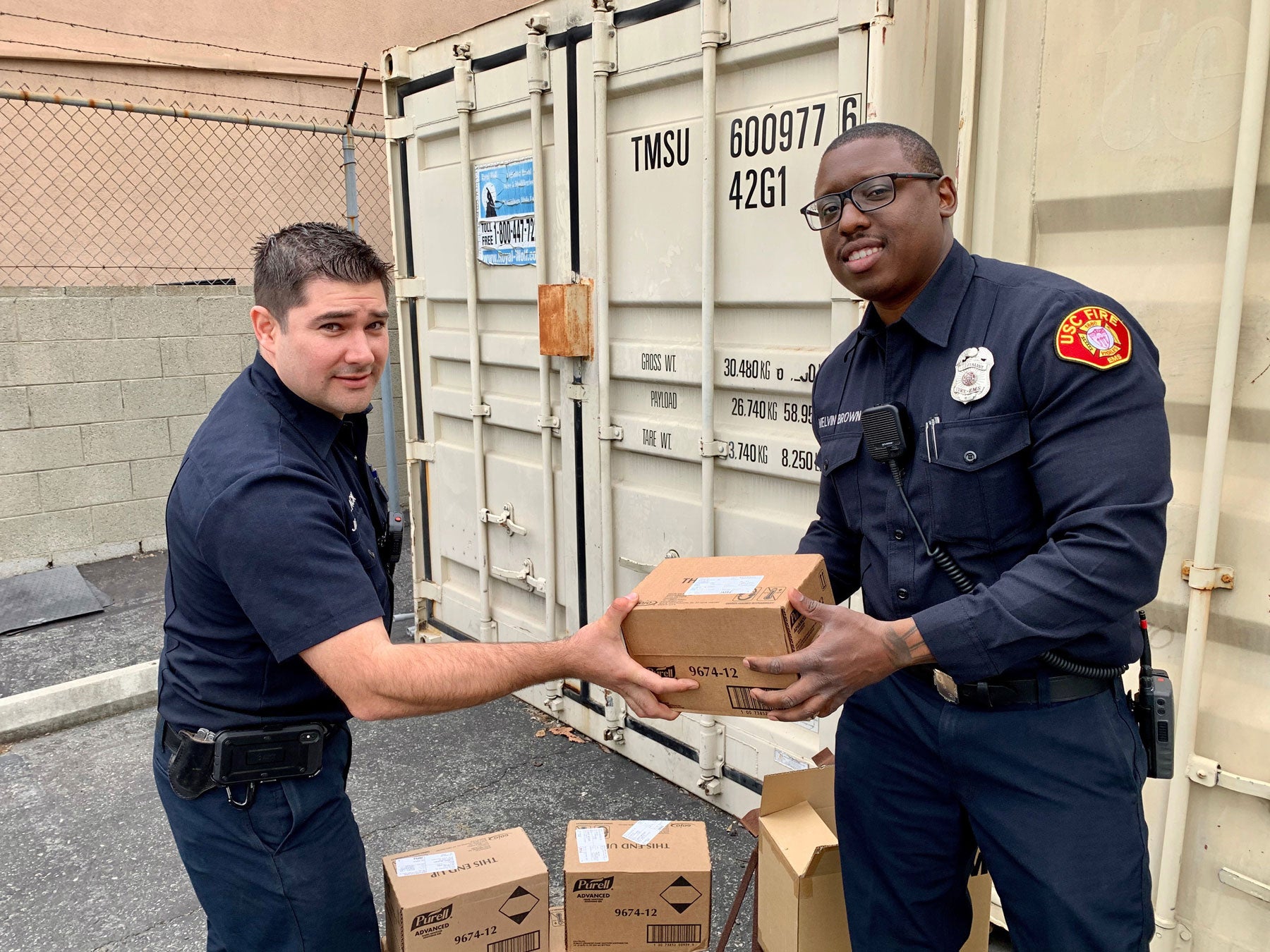 "I'm delighted to see how our people responded so quickly on this," Bradforth said. "People don't always appreciate in what ways they can help, and when they are asked and find they can, of course they want to jump in and be helpful."
Because many researchers use these items to protect themselves from chemicals like strong acids, the safety gear is often more protective than standard medical equipment, Armani said. Her own work in the USC Michelson Center for Convergent Bioscience ranges from building instruments that detect malaria to refining new types of lasers.
"We have face shields for dealing with hazards like acid splashes," she said. "And they are designed to be reusable, as opposed to single use. We also have cleanroom suits, the bunny suits. Whatever they want, we will give."
USC community finds unique ways to protect health professionals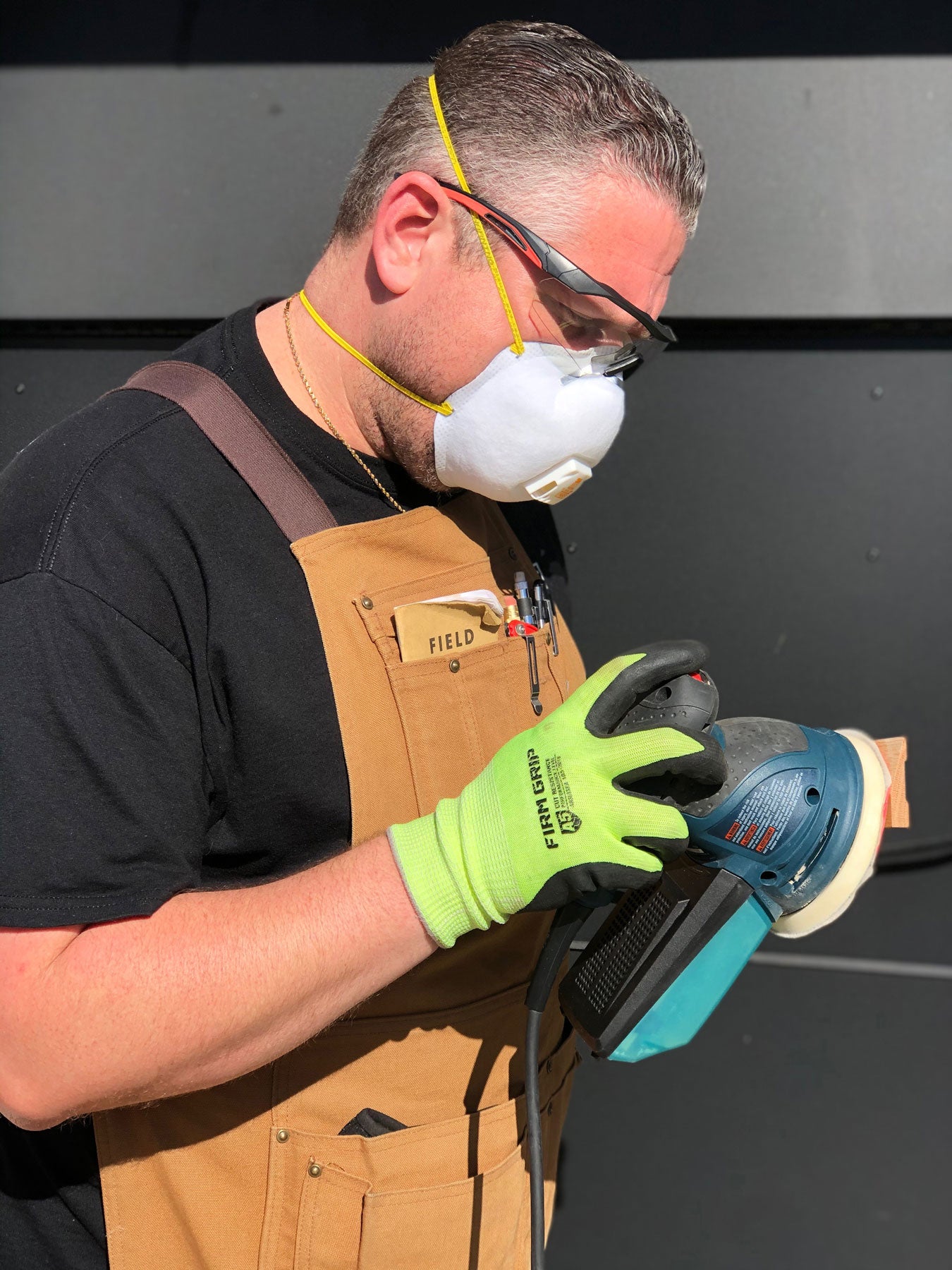 Support is also coming from unexpected places, like the university's arts programs. At the USC School of Dramatic Arts, staff members gathered together supplies from campus like sewing machines, elastic thread, fabric and scissors to stitch together protective face masks. They're doing it all while working remotely.
USC experts are also building custom face shields in the Viterbi/Dornsife Machine Shop, with materials and help from personnel in other schools including the USC Jimmy Iovine and Andre Young Academy. The plastic guards are outfitted with 3D-printed head straps created in the shop.
At the USC Roski School, when Dean Haven Lin-Kirk received an email from Mosqueda seeking protective equipment, she wasn't sure at first how to support the effort. But she wanted to help, so she forwarded the plea to her network of artists and creators. She was amazed by the flood of offers of protective equipment she got in response.
"Fabricators and woodworkers and sculptors, that's one of the things they seem to have plenty of — goggles and face masks," she said. "It was pretty cool. When you're an artist in the middle of this, you wonder, maybe we should just get out of the way. But I'm really impressed with our team of people."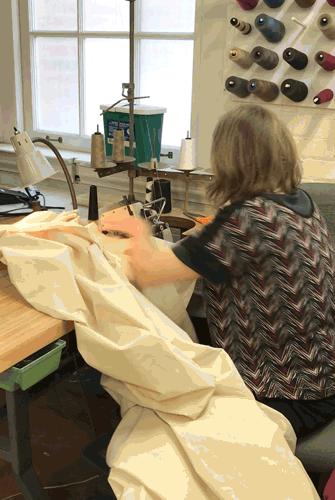 Other artists and professors at the school reached out to the broader arts community and received donated materials from across Los Angeles. They also raided the school's wood shop, ceramics lab and sculpture yard, finding dozens of safety glasses and face shields.
"It makes me very happy to be part of this university, particularly with the incredible work that Keck Medicine is doing," Lin-Kirk said. "If we were a standalone art school, we'd probably feel a little distant from this. Laura [Mosqueda] is a hero, and what her physicians are doing is just amazing."
Donations of medical supplies to USC health workers swell following plea for help
USC's connections throughout the region are also paying dividends. Take Kenji Inaba, for example. He's a professor of surgery at the Keck School of Medicine, where he also serves as chief of the division of trauma, emergency surgery and surgical critical care. But he's also a surgical adviser to the ABC medical drama Grey's Anatomy.
Producers at the show heard about the need for protective medical equipment, so they called Inaba to offer sealed gloves, masks and gowns.
"They are not only talented, but some of the nicest folks you will ever meet," Inaba said. "They use real equipment on the set, and they reached out to see if we needed help."
Armani said she is heartened to see the outpouring of support for USC's medical professionals as they ramp up their efforts to treat victims of the growing pandemic. Asked whether she had thought about what would happen if students and researchers return to campus before their labs can be restocked with protective equipment, she dismissed the idea.
"There are classes and research and learning, and then there are people's lives," she said. "One is significantly more important than the other. Right now, we need to be focused on people's lives and the lives of all our health care workers."